Bringing Craft Coffee to the Backcountry
Pour-over Joe is coming to a campsite near you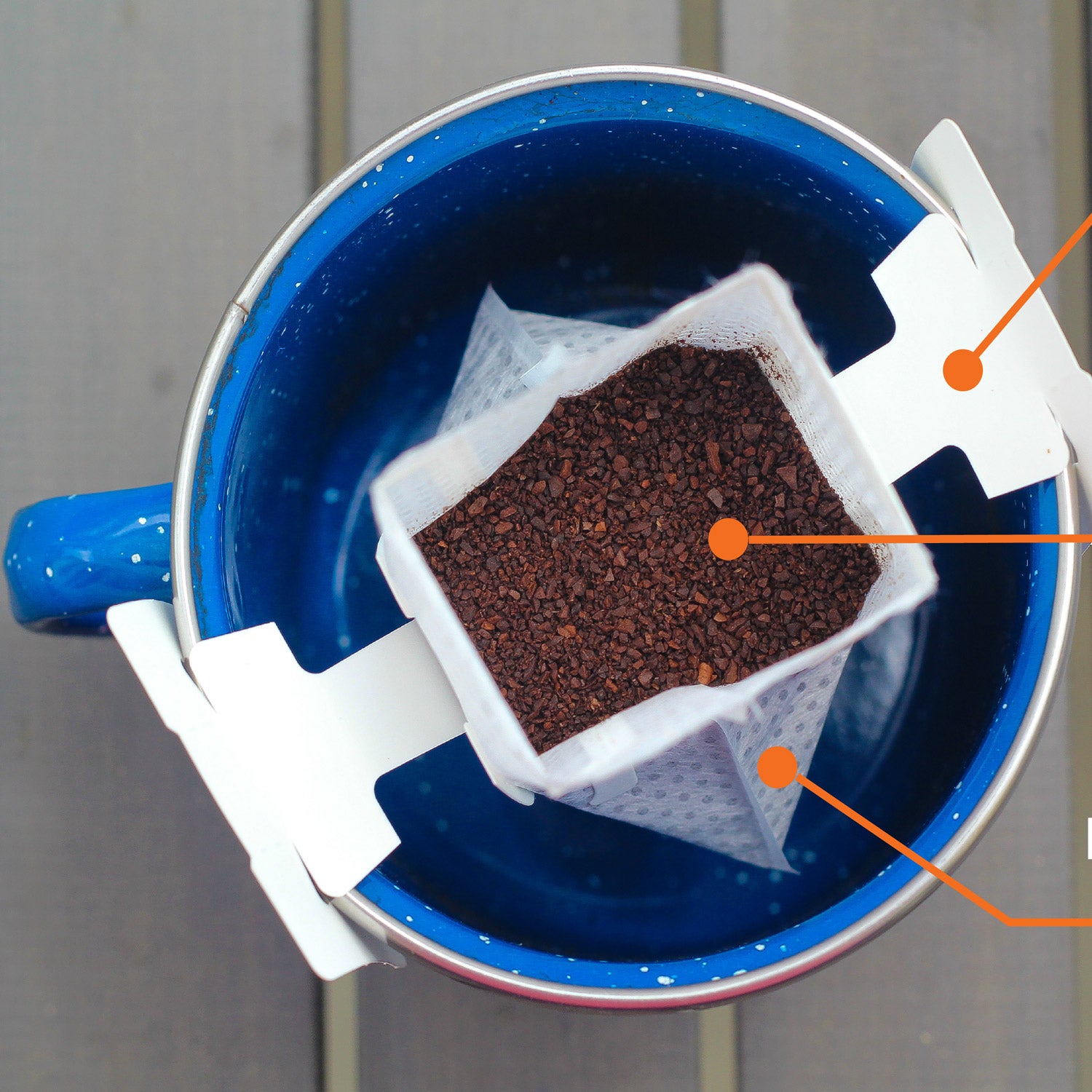 Heading out the door? Read this article on the new Outside+ app available now on iOS devices for members! Download the app.
There are a lot of things to love about waking up in the backcountry. Drinking instant coffee, however, isn't one of them. Even weight weenies are willing to pack their travel-sized French presses if it means avoiding instant coffee.
But now you may not have to settle for more weight or less quality coffee. A Kickstarter campaign for Kuju PourOver promises better backcountry brew and has nature-loving coffee fiends fanaticizing about fully caffeinated mornings.
"When we go camping, my sister-in-law always buys Nescafe, and it sucks," says Jeff Wiguna, cofounder of Kuju. "You live in San Francisco long enough, you start to become particular about your coffee." On a recent trip to Red Rock Canyon, outside of Las Vegas, Wiguna and his brother, Justin, found themselves sipping the wretched cup of instant coffee Wiguna's sister-in-law packed, thinking there must be a better way. They devised Kuju, which is a simple pouch filter, preloaded with high quality ground coffee beans, that sits snugly on top of your cup. It comes neatly folded in a small package with a tear-away top.
Kuju's filters are filled with coffee from small independent growers, rather than the beans of a big commercial coffee brand. "It was a long process to select the blends," Wiguna says. After the arduous task of taste-testing many quality coffees, the siblings settled on blends that lean heavily on South American, Sumatran, and Ethiopian beans. 
Kuju's PourOver product will launch with three options: a medium, a bold, and a decaf blend. Wiguna says they chose to skip the light and sour offerings since those blends can be sensitive to imperfect water or brewing technique. "These deeper flavors will fill your mouth and your palate even in suboptimal brewing conditions"—like using too-hot or too-cool water. 
Currently, due to tiny seams of glue in the filter, the product isn't compostable. However a brew-and-bury option is something the brothers are working on for the future. For now, the package acts as a small trash receptacle for packing out the used filter.
Should Kuju reach its Kickstarter goal, the company should begin shipping filters to backers by January of 2016.
Lead Photo: Kuju