Carissa Moore's Guide to Honolulu's Best Food
Ditch Waikiki to find the best food on Oahu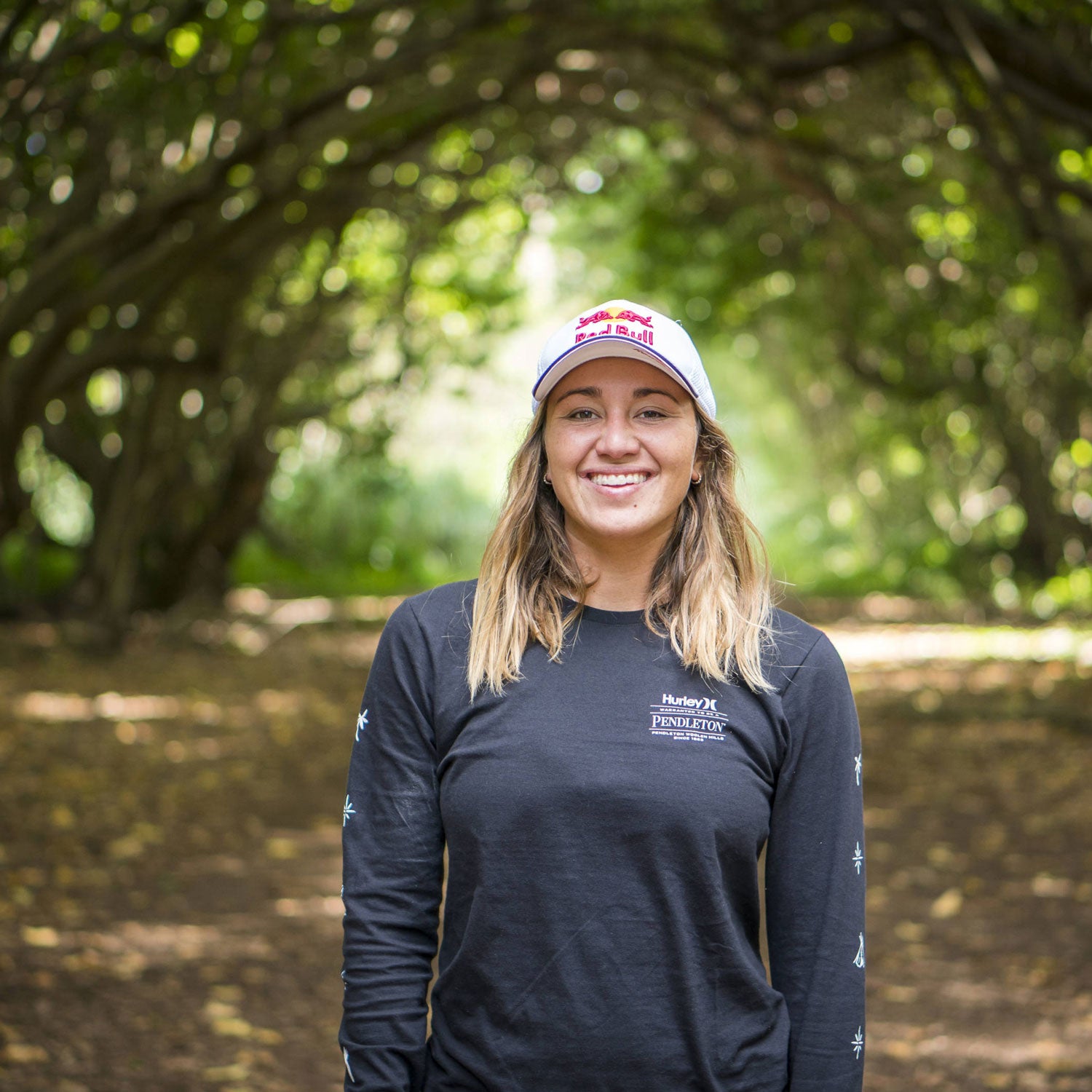 Jake Marote/Red Bull Content Poo(Photo)
Heading out the door? Read this article on the new Outside+ app available now on iOS devices for members! Download the app.
Hawaii has amazing food, though you won't find it in the tourist traps most visitors stick to. It's not that Honolulu's best eats are hidden. It's more that you have to venture out of major tourist areas to find them. Having a local guide helps, so we tapped pro surfer and Red Bull athlete Carissa Moore to show us around.
First things first: There is no pineapple-topped pizza on this list. In fact, in Hawaii, that monstrosity is called "haole pizza," or "white person pizza." No one eats it. Don't order it.
Instead, embrace the diverse array of options, from traditional Hawaiian restaurants to corner markets selling Korean bento boxes to farm-to-table bistros. "The dining scene is a great representation of all the different kinds of people and cultures that make up our island," Moore says. "I love that there is a little bit of everything." Here's how her perfect day goes, from the morning lineup to closing the day with Red Bull mocktails.
First Stop: Dawn Patrol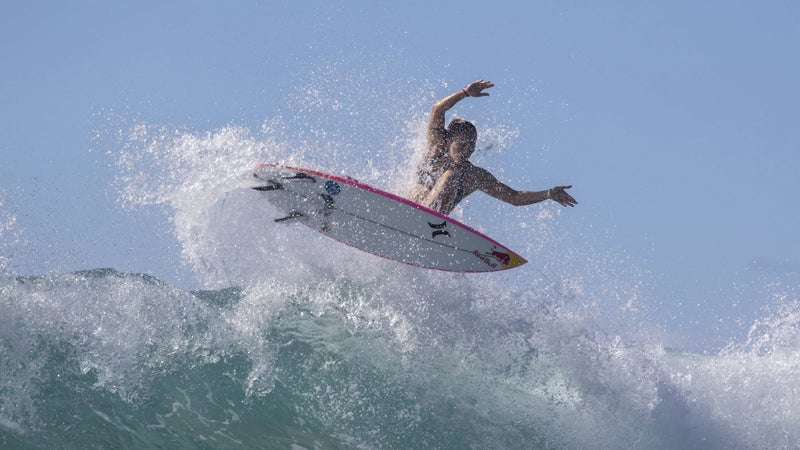 Moore rises early and heads to one of her favorite spots on Honolulu's South Shore. She isn't going to tell us which break because, well, surfers are like that. If you want to know where to surf, tune in to the morning reports, which run on all the local radio stations. Then ask your hotel concierge to point you in the right direction.
After surfing, Moore heads to Banán, a juice, smoothie, and frozen yogurt joint—though "frozen yogurt" is a bit of a misnomer. Banán makes luscious, yogurt-like soft serve from pure fruit that's frozen and then whirred to creamy consistency. Full disclosure: Banán is part-owned by Moore's husband, but it gets rave reviews even from people who aren't married to the owner. "My favorite is the RissMoore Bowl," she says. Yes, it's named for her. The dairy, sugar, and gluten-free concoction consists of a banana and açaí base swirl, topped with papaya, pineapple, strawberries, puffed quinoa, and honey.
Next Stop: Nap
Moore usually heads down for a nap after her morning workout. If she's feeling particularly energetic, she'll head into one of Honolulu's lush green canyons for a day hike.
While Diamond Head is probably the most popular hike with tourists, it's, well, the most popular hike with tourists. That means you're crammed body-to-body on the walk up. Instead, opt for one of the lesser-known hikes, like Lulumahu Falls or the Makiki Valley Trail. Bring bug spray. This is the tropics.
Lunch: Leahi Health
Don't be put off by the health part of this place's name. Yes, all the food here is healthy. No, it doesn't taste like cardboard.
Located in Honolulu's hip Kaimuki neighborhood, Leahi Health is a tiny walk-up window where you can order smoothies, salads, and grain bowls. Opt for the surf tacos: kale tossed in ginger dressing and served folded in naan with garlic bean spread, avocado, and grape tomatoes. Or get the Baja Bowl, a giant kale salad topped with black beans, corn, tomatoes, and all kinds of other goodies.
Pit Stop: Hit Up Honolulu's Best Farmer's Market
If you're in town on a Saturday or Tuesday, Moore suggests making your next stop the Kapiolani Community College Farmer's Market. Local growers sell cartons of fresh greens, plus carrots plucked straight from the volcanic soil and a bunch of tropical fruits you've never even seen. One quick note: We're suggesting this stop a little out of order. If it's a Saturday, get there before 11 a.m., which is when things shut down. On Tuesdays, the market is open from from 4 to 7 p.m.
Caffeinate: Sip a Matcha Green Tea Latte
Moore isn't a coffee drinker, but, she says, "I enjoy a matcha or chai latte every once in a while as a treat." Hawaii has all the big coffee chains, but skip those and head to the Curb, in Kaimuki, for a perfect matcha latte.
Snack: Don't Order Poke Like a Tourist
If you need a snack between lunch and dinner, poke is the way to go. Just banish any ideas of what poke means to you from your experiences on the mainland. Moore's advice is this: Go where the locals go, and don't be afraid to ask for help when ordering. "I love Da Hawaiian Poke Company or Fresh Catch," she says. And yes, it is basically raw fish salad, so make sure to get it when it's fresh. "If it smells or looks old," she says, "pass."
Finally: Dinner
Moore craves her grandfather's baked salmon when she's on the road. But since you can't invite yourself over to her grandparents' home, Moore gave us two restaurant recommendations.
"If we order out, we like to pick up from Shaloha Pita," she says. It's a Mediterranean spot that serves falafels piled high with fresh veggies and has hummus so good you can't stop eating it. For dining in, Moore heads to Hale Vietnam. "They have the best pho, and the service is incredible."
Drink: A Harmless Nightcap
"I'm not much of a drinker," Moore says. But if you are, she recommends her favorite local bartender, who works at HI Brau, the bar above Aloha Beer Company. "His name is Ben, and he makes some incredible Red Bull mocktails," Moore says. "We loved his work so much that we hired him for our wedding!"
Lead Photo: Jake Marote/Red Bull Content Poo
Trending on Outside Online