Brad Leone's Summer Grilling Advice
As the celeb chef gets ready to launch two new YouTube shows, he offers up his tried-and-true tools—and rules—of the grill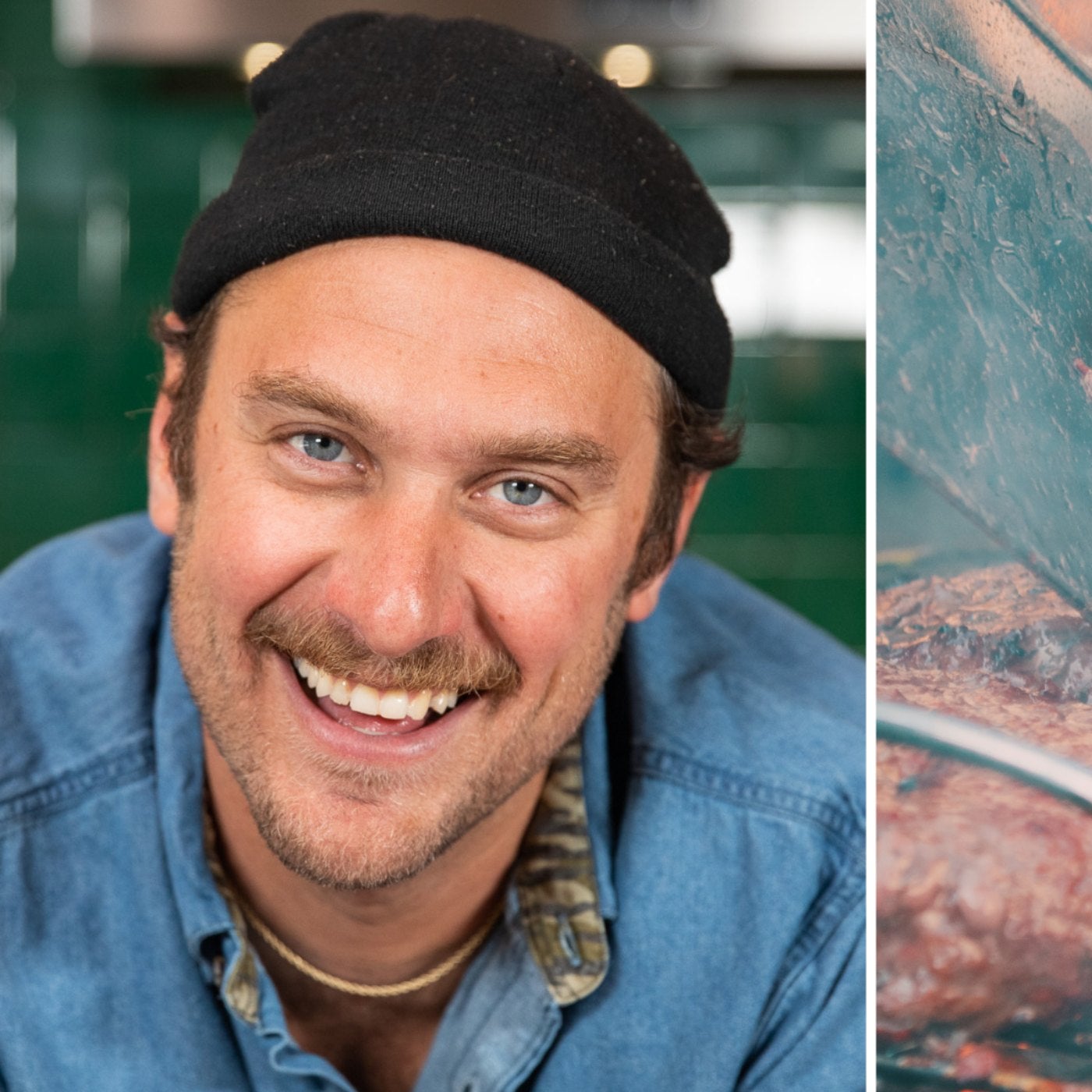 Headshot by Ian Deveau, grilling photo by Pexels, Luci
Heading out the door? Read this article on the new Outside+ app available now on iOS devices for members! Download the app.
Brad Leone might have come of age as Bon Appétit's test kitchen manager, but YouTube is where the chef-outdoorsman has really made a name for himself (See: It's Alive with Brad). Known for his off-the-cuff, breezy approach to cooking and grilling (look Ma, no shoes!), Leone has garnered a fan base that is far less about the polish of the finished dish and more about the experience of cooking, grilling, foraging, fish, clamming, or… you get the picture. 
Today, Leone's influence widens even further with the launch of his own YouTube channel and two more shows: Makin' It! and Local Legends. To debut the projects simultaneously is oh, so Leone—when he does something, he does it big. The unrelated shows will, respectively, tackle the science of cooking and the commingled adventure that is food, culture, and community. For anyone familiar with Leone's zany style, neither will feel like a conventional cooking or food show.

Given Leone's penchant for the outdoors, it's no surprise that the shows are timed with the launch with the summer grilling and camping season. Leone spends a lot of time in front of a grill and over a cooking fire, and he surely has an arsenal of tools. These are his must-haves:
1. Long, simple all-metal tongs. They needn't be expensive, but they should be heavy-duty enough to pick up whatever needs picking up—grilling grates, red-hot coals, heavy pot lids—and, of course, dinner. A good pair of tongs will last you, but all the better if you have a variety of sizes to choose from. We recommend the Winco Coiled Spring Extra Heavyweight Stainless Steel utility tong.
2. All three sizes of the Lamson griddle turners—a tool for every type of food from whole fish or veggies to burgers. A sharp-edge tempered steel spatula is the tool of choice. Shameless plug aside (Leone worked with Lamson to design a line of cooking tools), these flippers will quickly become indispensable.
3. Steel wool. To clean gunked-up grill grates, cast-iron skillets, really anything that needs a good scrub. To avoid bristles shedding, you need only apply slight pressure. Rinse (including the inside of the lid) and thoroughly dry.
4. Mini leaf blower. This helps if using fire (it helps get wood or charcoal get there). All we can say is know your surroundings (and your local fire restrictions) before blasting the bejeezus out of a flame.
5. Za'atar. Not a tool in the conventional sense, but this Middle Eastern spice blend (usually some combo of dried oregano, wild thyme, marjoram, sesame, sumac, and salt) is "An absolute workhorse that complements summer ingredients magically."
Lead Photo: Headshot by Ian Deveau, grilling photo by Pexels, Luci