Everything You Know About Bear Proofing Is Probably Wrong
Tips and tricks to keeping your food safe and your camp bear-free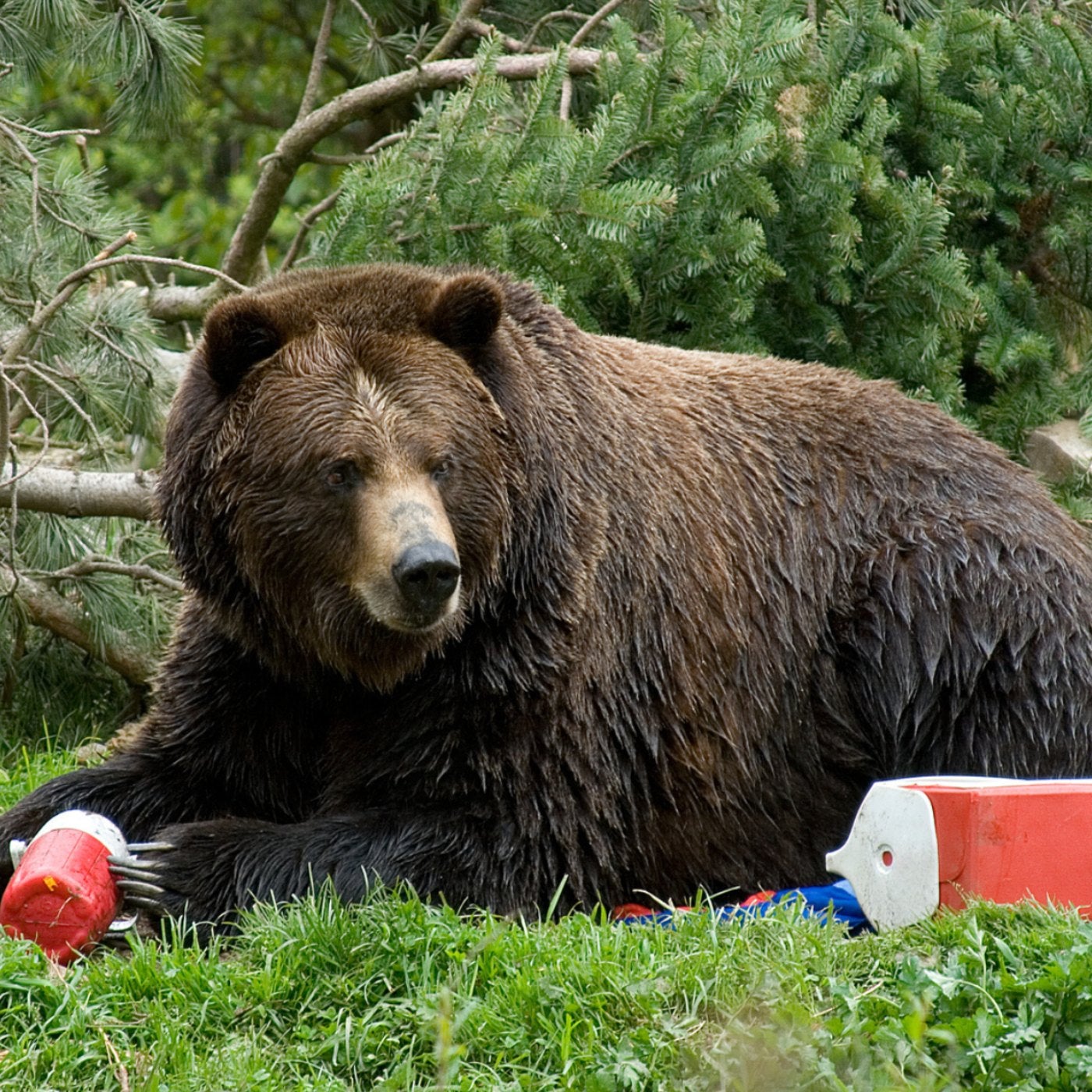 roundhill, Getty
Heading out the door? Read this article on the new Outside+ app available now on iOS devices for members! Download the app.
National park rangers and wildlife biologists agree that when it comes to bears, if you've never lost food by suspending it in a bag high on a tree branch, it's only because you've been lucky.
No matter how diligent a camper you think you are, you can't always count on food being safe, even suspended high in the air. While proper food suspension can be efficient, it's not always executed well. It takes a lot of work and know-how to nail down the right hanging configuration, and it's easy to get wrong. The search for such a tree usually takes place late in the evening, or even in the dark. And let's face it, after a long day of backpacking, it's not unreasonable to assume that many (most?) people take shortcuts. Of course, in some areas (e.g. above treeline), proper hanging is impossible.
Ultimately, there's no bag that a bear can't reach if it's determined enough. And hungry bears are smart bears, deploying all sorts of cunning tactics to get to food, even recruiting their cubs to scoot out on limbs that they can't reach themselves.
So what's a camper to do? Get yourself bear-resistant canisters (BRCs). These portable, hard-plastic food lockers have several advantages over traditional hanging methods.
Get the Can
BRCs, which can be purchased from stores like REI for $75 to $100 (depending on size), are a simple, effective way to keep human food safe from animals. Their hard plastic shells are slippery, making it nearly impossible for bears to get any grip on the can. Thus, they aren't able to pick it up or crack open the container.
BRCs come in a variety of sizes and have become common among campers in bear habitat, and mandatory in many national parks. Anecdotal data from national parks and other public lands suggest canisters are more effective in protecting wildlife from getting into food than hanging. There's even a testing process that helps consumers know how effective each container is: the Interagency Grizzly Bear Committee utilizes a rigorous process involving live bears to test cans and issue its IGBC certification.
Canisters are good for bears, since obtaining human food changes their behavior in detrimental ways. A good BRC, especially when lined with a garbage bag or other clean liner, helps reduce odors from wafting through the forest. (The liner also helps keep food dry.) A bear's sense of smell is estimated to be 40 times stronger than humans; they are powerfully attracted to food and other scented items like toothpaste and deodorants, all of which should be safely stored in the BRC at night.
BRCs are obviously good for campers, too, since the chances of a bear being able to penetrate the durable shell are low, so the chances of you having food in the morning are high. Not only do bears have great difficulty penetrating the plastic, other critters like squirrels and mice cannot get inside. As a bonus, the BRC can double as a camp stool in a pinch.
One of our favorite BRCs is the Counter Assault Bear Keg food container. It's stainless steel with three locks – impossible for bears to open. It's easy enough to pack, but large enough to fit 2 1/2 days worth of food for two people. Plus, consumers say this BRC lasts years and years!
Carrying Your BRCs
The downsides of most BRCs are their weight—around two to three pounds when empty—and the somewhat cumbersome shape and size. To address this, more than 20 years ago Ursack began making a bear "canister" from advanced fabrics, containing kevlar and other hard-to-destroy materials called UHMWP (ultra high molecular weight polyethylene fabric).
Ursack's design is considerably lighter and more malleable, and it shrinks in size as food supplies dwindle. The downside is that these bags, which must be tied with the provided length of high-tensile cord to a strong tree or branch (one more than five inches in diameter) so they can't be stolen, are not approved for use in all national parks. (Check regulations at the park you intend to visit before you invest.)
Campsite "Hygiene"
Just having a BRC at camp isn't a foolproof solution. The canister does you little good if you don't also take care in how you "design" your camping area. The National Park Service recommends using a triangular configuration that's relatively easy to employ.
First, select where you'd like to pitch your tent. Always scan your surroundings for bears or signs of their movement in the area. Then, designate a cooking and eating area about 100 yards away and downwind from your tent (to prevent smells from wafting toward your thin-walled home).
Finally, equidistant to these two areas (to complete the triangle), store your food in the BRC. Make sure to flip the canister upside-down when stashing it for the night. This will prevent rain from seeping in.
Other tips for bear can usage include:
– Consider adding a touch of fluorescent paint or apply reflective stickers to the can so it's easier to see at night
– Don't stash a canister near a ledge or lakeshore, otherwise a curious bear may swat it into the abyss
– Don't nestle a canister against rocks, roots, or other hard objects that a bear could use to damage the canister
– Sealed, freeze-dried food packages tend to balloon, which takes up precious space. Poke a tiny hole in the top of a few of the packages (ones you know you'll use early in the trip) and purge the excess air to reduce volume.
Lead Photo: roundhill, Getty
Trending on Outside Online