How to DIY Skiing's Most Expensive Cocktails
The mountains aren't the only things that are steep these days, but you don't have to spend your life savings on after-ski libations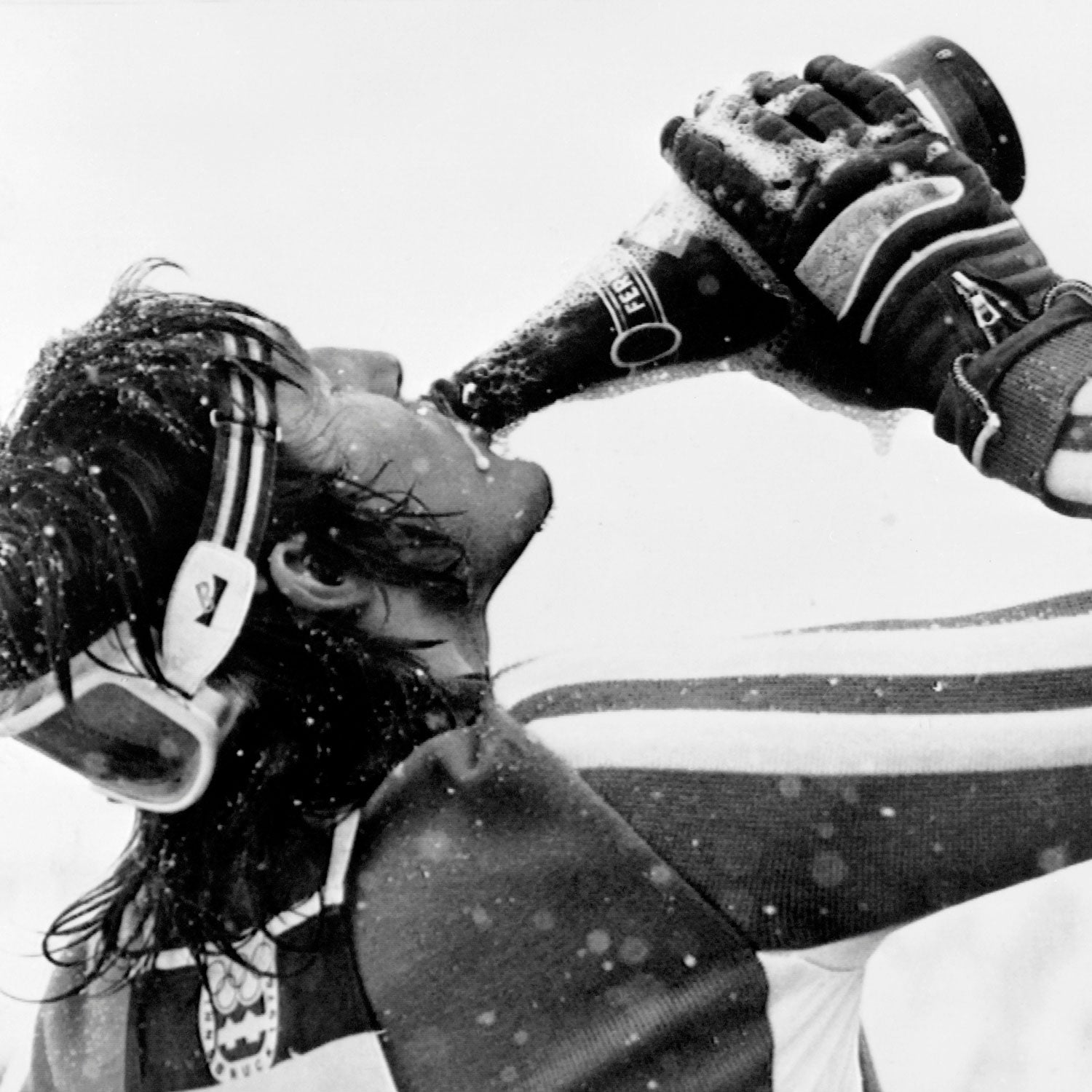 AFP/Getty(Photo)
Heading out the door? Read this article on the new Outside+ app available now on iOS devices for members! Download the app.
Sure, you can plunk down big bucks on an over-the-top cocktail at a four-star hotel after a day on the mountain. Or you can do après your way: served out of a paper bag while sitting around the campfire.
Below, you'll find some of the most expensive drinks on offer this après season and how to DIY them in true dirtbag fashion.
Old Rip Fashion, The St. Regis Aspen
Never mind that you can buy a bottle of Old Rip Van Winkle 10-Year for $69. This $100 cocktail, which blends the aforementioned bourbon, demerara (brown sugar for rich folks), and orange bitters, is the next best thing to lighting $20 bills on fire. Is the St. Regis' Mountain Social Bar and Lounge a gorgeous setting for an après drink? Sure. But you'll have just as much fun DIYing an old-fashioned in your flask.
Do It Yourself
Combine two ounces of your favorite affordable bourbon (Larceny Bourbon costs about $24 and allegedly tastes pretty close to our good friend Rip Van Winkle), one sugar cube, a few shakes of angostura bitters, and a strip of orange rind in a measuring cup. Stir, then pour the mixture into your flask.
High West Whiskey Rubdown, The Lodge at Blue Sky, Park City, Utah
We've heard of having the scent of alcohol coming from our pores, but at this luxury hotel, they'll rub the stuff straight into your skin. This $360 90-minute treatment includes sipping a glass of High West whiskey during a whiskey-infused foot scrub, followed by a massage with liniment—just like your grandpa's racehorses got.
Do It Yourself
Oh, your grandpa didn't own prized racehorses? Neither did ours. Recreate this après experience with a glass of High West's Campfire, a blend of scotch, bourbon, and rye. The whole bottle will set you back about $40, which isn't bad when split among friends. Pass around the foam roller and put new foot warmers in your boots. Finish with a round of Icy Hot, the poor man's liniment.
99 Bottles of Beer, W Aspen
For a cool $999, you can have 99 bottles of beer delivered to the W's rooftop pool and lounge area for you and a lot of your friends. The beer comes from Jackson Hole's Roadhouse Brewing Co., and the haul is delivered via a mini VW bus that serves you and your friends all afternoon.
Do It Yourself
Gather your friends, pile them into a van, find a designated driver, and head to your nearest craft beer bar. Once you're there, sing "99 Bottles of Beer on the Wall." Or skip that step and maintain your sanity.
The Frostoria, Waldorf Astoria Park City
Why build an igloo out of free snow when you could build one out of glass? That's the Waldorf Astoria's new take, and you and your friends can sit in one while splitting a $42 plate of meat, cheese, crackers, and dried fruit and sipping $20-plus cocktails.
Do It Yourself
You're in ski country—you don't need to build an igloo to be surrounded by snow. Build yourselves a fire instead, set up a few chairs, and split a roll of summer sausage, a wheel of good cheese, and a hunk of crusty bread. One of the Frostoria's signature cocktails is a mix of grapefruit juice, tequila, and green chartreuse. You could easily make a portable Paloma—a classic drink using grapefruit and tequila—by mixing two ounces of tequila and a squeeze of lime juice in your flask, then pouring that into a grapefruit Spindrift at cocktail time.
Lead Photo: AFP/Getty
Trending on Outside Online