Après with a Frothy Pisco Sour
Move over frosty pints and bacon bloody marys, the pisco sour is an after-the-slopes highlight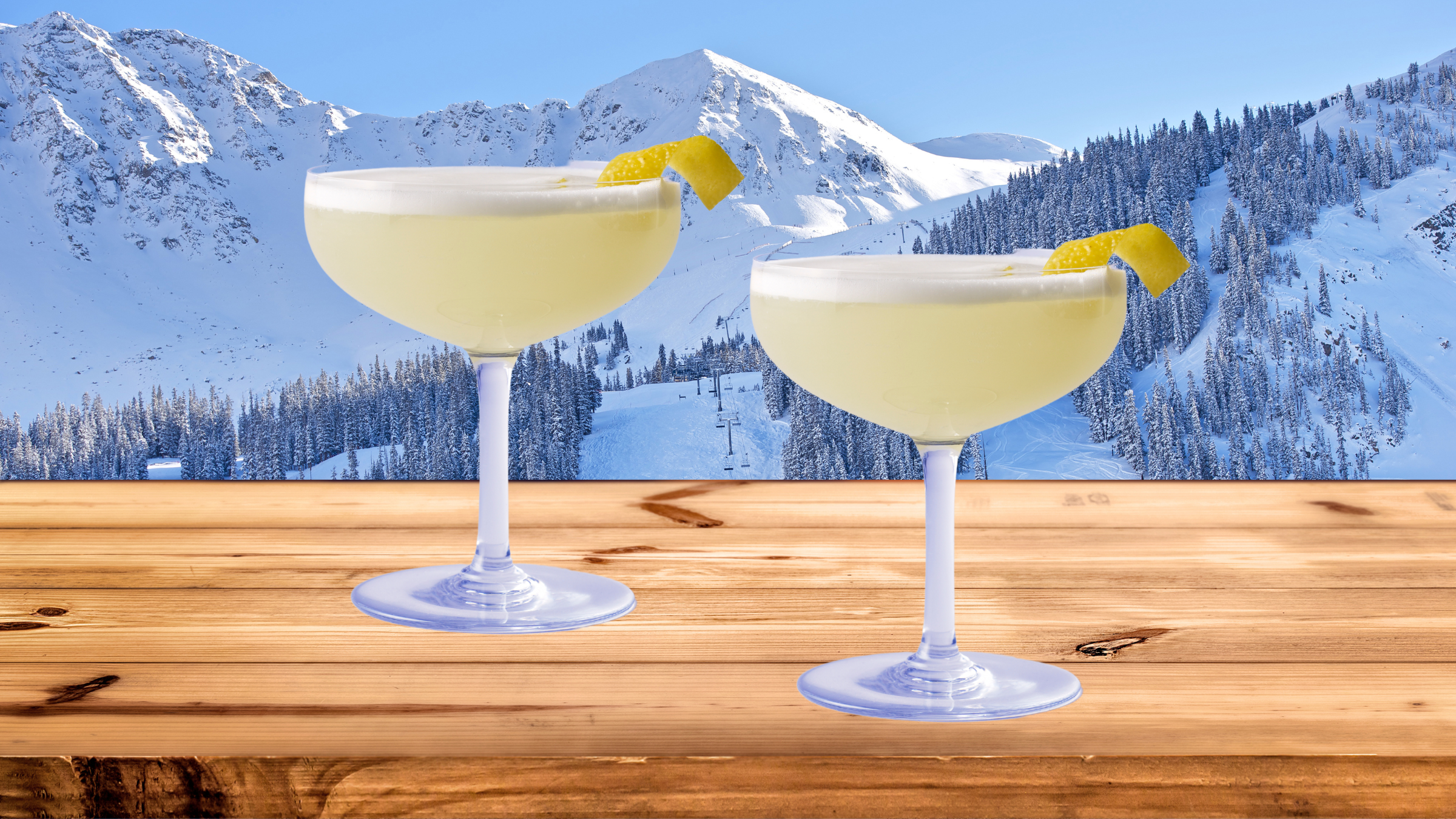 Getty: Mark Lund
Heading out the door? Read this article on the new Outside+ app available now on iOS devices for members! Download the app.
After a long arduous day on the slopes, the pisco sour—a frothy, limey (or sometimes lemony) cocktail vaguely akin to a smooth, potent margarita— is perfect for post-skiing relaxation. 
The pisco sour came to be at Morris' Bar in Lima, Peru, in the early 1900s. That's where an American bartender named Victor Morris swapped pisco, a South American brandy distilled from fermented grape juice, for whiskey when making a whiskey sour. 
The riff was an instant hit. "[It] was amazing and the people didn't want to drink [sours] with whiskey anymore," says Ricardo Carpio, a Peruvian pisco expert and mixologist. From there, the cocktail spread from bar to bar, getting adapted into dozens of varieties and recipes. 
Case in point: Carpio, who is based in Ica, Peru, shakes his pisco sours with simple syrup, fresh-squeezed Peruvian limes, pisco, and egg white. At the Hotel Portillo in Portillo, Chile, longtime bartender Jaime Cantillano skips the egg white and makes his with powdered sugar, pisco, and fresh lemon juice. Both concoctions are shaken with ice and strained into a cocktail glass. (Of note, Carpio says that using Peruvian limes is critical, but as the fruit isn't easily obtained in other parts of the world, Key limes are a close approximation.)
To sip a pisco sour is to enter into an international debate: Does Peru or Chile claim the rights to pisco? The official answer, according to a 2013 ruling by the European Commission, is that pisco originated in Peru. In reality, however, the debate still rages. Whenever Justin Walker Cochran, the former national ambassador for Kappa Pisco, a now defunct Chilean brand, weighs in, he relies on the following points: "There were no grapes in South America before the 16th century when Spanish conquistadors arrived. All of South America got grapes at the same time," he explains. "Chile established their D.O. [Denominación de Origen] in 1931. It wasn't until 1991 that Peru decided it needed a D.O. Wherever the line was drawn, I leave it to those historical facts."
Depending on whether you're drinking Peruvian or Chilean pisco, there are notable differences: Peruvian is always clear (it's aged in stainless steel), distilled only once, and can be made from eight grape varietals. Chilean pisco can be aged in barrels and distilled multiple times, and it's made from 14 different grapes. In either case, you'll typically find three types: pisco puro (made with a single varietal and distilled when the wine is dry), pisco acholado (made from a blend of varietals or a blend of piscos), and mosto verde (made from a blend of varietals while the wine is still sweet). For all intents and purposes, most pisco sours are made with puro, though you will find some recipes calling for acholado.
But, after a day on the slopes, dear skier, all you really need to know is that pisco is delicious and strong enough to cure any aches and pains. And while there are a multitude of pisco sour recipes out there, Carpio, who teaches cocktail classes in Peru (and has several YouTube videos), stands by his recipe.
Bonus recipe: For his part, Cochran encourages pisco fans to try Pisco Punch. The cocktail not only predates the pisco sour and contains no egg white, but it was also created at the Bank Exchange in San Francisco when the port city was in its heyday in the 1880s. 
Lead Photo: Getty: Mark Lund
Trending on Outside Online