Maple Syrup Cocktails for Tapping Season
Replace simple syrup for buttery, nutty maple syrup in cocktails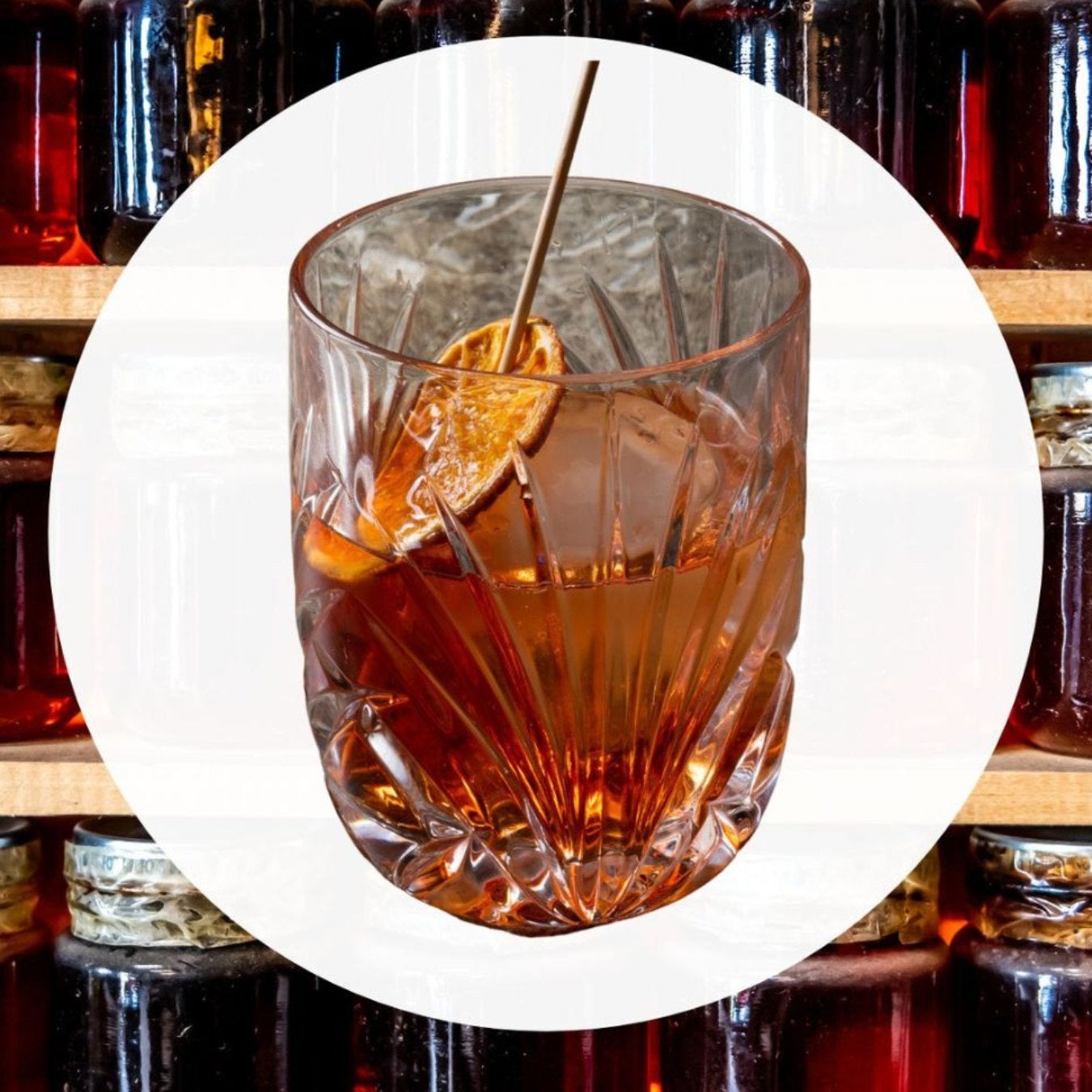 Heading out the door? Read this article on the new Outside+ app available now on iOS devices for members! Download the app.
No matter how dry you like your martini, the original definition of the word cocktail—still considered canon by purists—calls for sugar. 
A piece by Mallory Arnold called "A Sticky Day in the Life of a Vermont Sugar Maker" reminded me that, now that it's sugar-shack season, one of my favorite uses for maple syrup is not on pancakes, but in drinks. 
Centuries ago, a little sugar was necessary to offset the harshness that would have characterized most spirits, which didn't have the benefit of modern distillation and aging to round out their flavors and textures. We Americans may have a sugar problem—our foods and bodies are drowning in it— but it wasn't until the 18thth century that sweetness was anything but the greatest luxury. Maple syrup has never been easy to make, but almost certainly would have been used in cocktails throughout the northeast until cane sugar became affordable and accessible toward the middle of that century. 
Unlike flavor-neutral simple syrup, maple syrup's contribution to cocktails isn't just sweetness, but also buttery, nutty, and vanilla flavors. Its flavor prevents maple syrup from being the Swiss Army knife of sweeteners that simple syrup is, restricting its use to certain spirits. But that list is longer than you'd think. Maple blends well with pretty much all brown spirits—rum, brandy, whiskey—as the wood components in both cask and maple tree have an undeniable affinity. But maple can also work well with the potent flavors of gin and even mezcal. And while I wouldn't call maple syrup healthy in and of itself, it has a lower glycemic index than sugar, not to mention a host of minerals, vitamins, and antioxidants. 
Surprisingly, there's not a lot in cocktail historiography about maple syrup, probably because by the time the first major cocktail book came out in 1862—Jerry Thomas' The Bar-Tender's Guide—white sugar was commonplace. But there are a couple of classic cocktails with maple syrup and a couple of obvious places where it fills in for ordinary sugar syrup beautifully. 
One note on using maple syrup: It used to come in grades—Grade A, B, etc.—but that system has now changed. Most of what you find in stores today will be what used to be Grade A, light amber in color and more delicate in flavor, as to not to overwhelm with maple flavor. What used to be Grade B is syrup from later in the season, and it's darker, thicker, denser with minerals and possesses a more intense maple flavor. Today, this is known as something along the lines of "Grade A Very Dark (strong taste)" and is what I prefer in cocktails. 
We have three maple cocktail ideas to help you remember that, whether it's tapping season or not, that sticky bottle of maple syrup can have a life far beyond the breakfast table. 
Click for the recipes:
Lead Photo: Getty Images/Ryzhkov/BURCU ATALAY TANKUT/bhofack2