Eating Out
A better way to get to know your favorite wilderness this harvest season: Pick, haul, fish, and forage your way from breakfast to dinner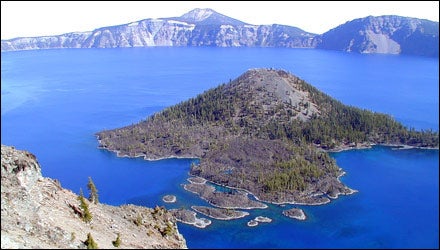 Heading out the door? Read this article on the new Outside+ app available now on iOS devices for members! Download the app.
Shroomin', Cascade Range, Oregon
Yes, mushroom picking sounds like an activity for grandmothers and jam-band fans between tours. And sometimes it is. But every September and October in the Cascades, it becomes a form of extreme sport: Thousands of foragers descend on the Crater Lake area with dreams of plucking prized chanterelles and matsutakes, which they can later sell for up to $300 per pound. While the professional scene can be fiercely competitive, the recreational pickers are after more than just a cash crop. Walking through old-growth Douglas firs with your hungry eyes to the ground gives you an entirely new perspective on the forest. (Afterwards, regular hiking will seem like stomping across a trout-thick river with no fly rod.) Bunk down at the Featherbed Inn, in Chemult (doubles, $50; thefeatherbedinn.com). Across the street, fungi aficionado Dana Van Pelt owns a mushroom hunters' tent camp where, for the right haggled price ($30 should do), you might find a professional forager willing to let you shadow. Pick up a permit at the ranger station (free for amateurs, $2 per day if you're planning to sell your harvest; fs.fed.us/r6/willamette). For an outfitted version of the same experience, tag along with Forestville, California–based Wild About Mushrooms' annual Cascades Foray. Based out of the Willamette National Forest, the trip, starting October 12, includes guided hunts, gourmet mushroom feasts, and four nights at the Horse Creek Lodge, a backwoods affair with couches for lounging and a fireplace for warming your feet ($675; wildaboutmushrooms.net).
Sea Stalk, Rockland, Maine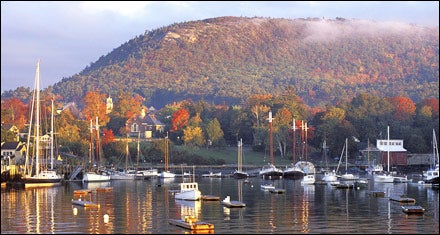 You can't haul your own lobster from the Maine coast—it's illegal without a license. Plus the locals might boil you. A better way to get your dinner? Ride shotgun with a spinning rod in hand, catching mackerel and helping your ship captain pull in the traps. Your port: Rockland, a postcardy fishing town at the mouth of Penobscot Bay. Book passage aboard the Captain Jack, a 30-foot boat sailing out of Rockland Harbor. Veteran seaman Steve Hale, sporting the requisite lobster biceps tattoo, hauls in crustaceans ($25; captainjacklobstertours.com). Dinner, of course, is the day's harvest, boiled yourself (rent a lobster cooker from Coastal Fuel, a stone's throw from the pier; 140 Park Street). To add more action to the trip, opt for a Maine sleigh ride: Seaspray Kayaking, based out of West Bath, an hour south, offers sea-kayak fishing trips in the midcoast region, where striped bass run in the summer (from $115; seaspraykayaking.com).
Glutton Paddle, Gulf Islands, British Columbia
Now and then you just want to be served great local food. On an empty island. After paddling there. This is the idea behind Blue Planet Kayaking Adventures' three-day tour of the wave-battered, sandstone-cliff-lined Gulf Islands of southwestern British Columbia. The area is home to some of Canada's top cheese- and winemakers, as well as family-run fishing boats hauling in line-fresh albacore tuna and sablefish. Your guide is owner James Bray, a Vancouver Island chef turned sea-kayak guide. (Tough life, James!) Fall here means dry, warm days, no crowds, and a landslide of produce from local farms. After launching from Cedar-by-the-Sea, on Vancouver Island, you'll pass porpoises and bald eagles while paddling the four miles to 300-acre De Courcy Island. Base camp is a windswept cliff overlooking Pirates Cove, where a pre-hike lunch of smoked-albacore niçoise salad, washed down with a glass of local black­berry port, awaits. ($780; blueplanetkayaking.com).
Farm Spin, Sonoma, California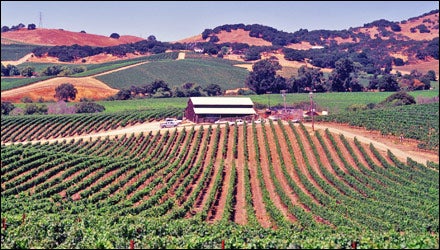 Hail to the Jerk
Our favorite travel snack? Jerky. Here's how to make your own, according to A.D. Livingston, author of
Jerky: Make Your Own Delicious Jerky and Jerky Dishes Using Beef, Venison, Fish, or Fowl
.
1. Get a very lean cut of beef. Eye of round is perfect.
2. Cut the meat into narrow, ½-inch-thick strips, across the grain.
3. Sprinkle finely ground sea salt liberally on both sides. Add a little cayenne.
4. Put the strips in a plastic container and toss to coat all sides with the salt rub.
5. Set aside for half an hour, then toss the batch again.
6. Place each strip on a tray in an oven set to its lowest setting—about 150 degrees—and leave the door slightly ajar for six to eight hours, until the meat is leathery but not brittle. Store the jerky in …
Two things to take to Sonoma this fall: a road bike and an appetite. The farm-heavy county is home to miles of bike-ready roads that pass by enough organic farms to feed a Tour de France peloton. Make the town of Sebastopol your base (rent a cottage at the Full House Farm for $245; fullhousefarm.com) and pick up a bike from West County Revolution (from $30; westcountyrevolution.com). Ask co-owner Bradley Saul to point you to the 65-mile Peach Tree Loop, which starts in town and heads north across the Russian River. Then ride. And eat. Want veggies? Love Farms Market's organic salad bowl, in Healdsburg (lovefarms.com), serves up greens picked daily. How about fruit? The Golden Nectar farm, in Windsor, grows everything from apples to Chinese wolfberries (goldennectar.com). Wait, you're riding—you need bacon! Hit Bud's Custom Meats, in Penngrove (707-795-8402). If you're ready to take the action off-road, do as local cycling star Levi Leipheimer does and roll the 40 miles of jeep and singletrack trails through Annadel State Park, 14 miles from Sebastopol. Before leaving, carbo-load with a takeout feast from sometime ski bum Gerard Nebesky (gerardspaella.com), who, up until the first snow, serves the best paella in the state from a stall in the Healdsburg market, at the top of the Peach Tree Loop.
High-Country Harvest, Aspen, Colorado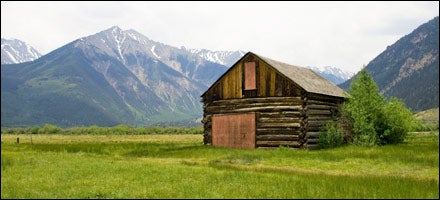 Most people don't come to Aspen to play in mud and manure. But that's exactly what the folks at the tony Little Nell hotel are hawking—for $2,300. And it's worth it. Go hand-to-mouth on a three-day, three-night trip that shuttles you between 400-thread-count luxury at the lodge and potato-field reality at chef Ryan Hardy's 15-acre Rendezvous Farms, in Crawford, 100 miles southwest (thelittlenell.com). Here, Hardy, 33, and co-owner Michael Waters grow heirloom crops and raise free-range, heritage-breed pigs, chickens, and lambs. You'll dig for fingerling potatoes, snip asparagus, collect eggs, and pluck wild apples—then devour them all with newfound appreciation at lavish outdoor picnics and dinners. Hardy's partner in crime, Little Nell wine director Richard Betts, also leads a chanterelle-mushroom-picking trip up nearby Independence Pass. If that's not your thing, just ask for a post-meal mountain-biking trip. Tip: Don't miss the stunning glacial-valley trails and alpine lakes of the Maroon Bells, 11 miles from Aspen.
Backcountry Gourmet, Philipsburg, Montana
If you think the ideal camping provisions are Snickers and Skippy, then the folks at Royal Tine Camp Cook School would like a word. The school—a gussied-up cook tent run by outdoor guide LeRee Hensen—is located on a 10,000-acre cattle ranch in the foothills of southwestern Montana's Anaconda-Pintlar Wilderness. On a two-week trip, guests learn how to prep and cook wild game—skills include cooking over an open fire and Dutch-oven baking ($1,700; campcookschool.com). When you're not sautéing elk medallions, escape into the ranch's meadows and lodgepole pine thickets on the Hensens' quarterhorses, or fish the Middle Fork of Rock Creek, which runs through the property. Trips are available between April and July.
Trending on Outside Online