Cheers to Flavor: How to Use Your Favorite Beers to Make Delicious Campfire Meals
Whether it's boiling hot dogs, caramelizing vegetables, or cooking chicken, your favorite six-pack makes everything better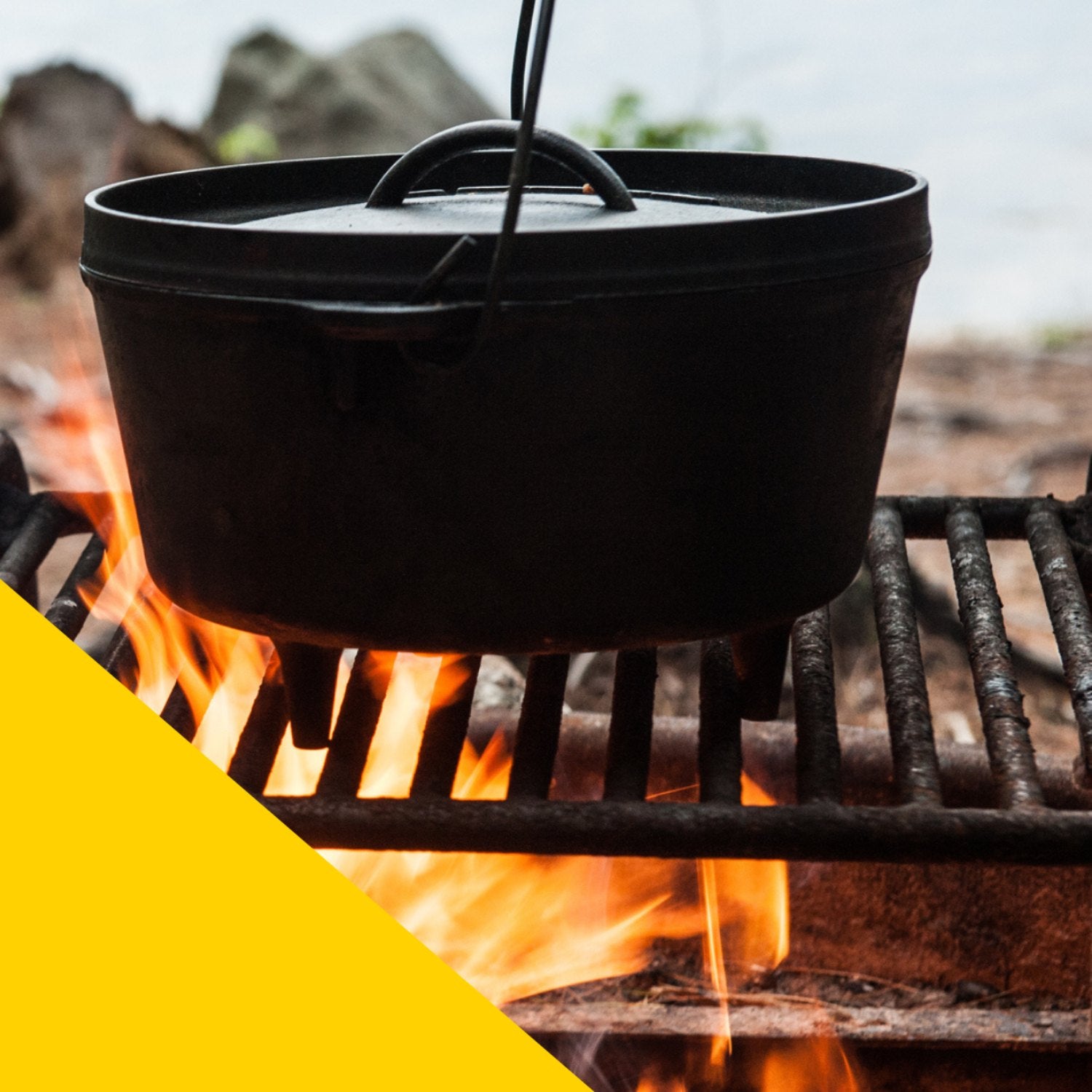 EJ Johnson Photography
Heading out the door? Read this article on the new Outside+ app available now on iOS devices for members! Download the app.
A crackling campfire, a bundle of fresh ingredients, and a pack of beer (cheap or otherwise) is the perfect combo for a satisfying evening under the stars. 
Cooking with beer is not new, in fact, the practice dates back to ancient Egyptian times — Egyptian doctors cooked green onions and cabbage in beer for nutritional value. Depending on the variety, beer can add bold, earthy, malty, and even sweet flavors to a dish. North Carolina-based Brew Chef, Tim Schafer, describes the art of pairing beer to recipe as a balancing act. 
For example, light beers like Rolling Rock, Corona Light, and Miller Lite are good for frying batters and boiling hot dogs and shrimp. Schafer points out that rather than imparting full-fledged beer flavor, the beer acts more as a stock.
Dark beers and stouts like Yuengling Porter, Michelob Amber Bock, and Sierra Nevada Stout work well in soups, chilis, and stews. They're also great for caramelizing vegetables because of their high malt content. Meanwhile, when cooking your catch of the day, catfish and rainbow trout pair well with wheat beers like Samuel Adams Summer Ale, Blue Moon Belgian White, or Rheinbacher Wheat. 
Hoppy beer, like Sierra Nevada's Hazy Little Thing, New Belgium Brewing's Voodoo Ranger, and Dogfish Head's 60 Minute IPA can be tricky to work with because of all the bitter spices. But as Schafer says, there's no such thing as bad beer. 
"You can make beer work with almost anything," he says. "The way I balance a hoppy beer is by adding something sweet like sugar, honey, or syrup. I generally use hoppy beers for raw application like salad dressing and marinades. That way, I'm using it as a spice rather than cooking with it."
While different beers work for different recipes,  at the end of the day, Schafer is a firm believer in cooking with what you like to drink.
That said, he recommends thinking about the beer's profile before dumping it in. "[a common mistake is] not taking into the consideration of the bitterness of the beer," Schafer says. "Always taste-test first and experiment gently. Don't make a whole bunch of something if you're not sure how it'll turn out, especially something with bitterness and hops."
Also, If you're headed out to the woods or mountains for camping, make sure to think ahead, because you may want to drink one variety of beer and cook with another.
To test out the knowledge you learned in this article, try this Beer Camp Chicken recipe here. 
Lead Photo: EJ Johnson Photography