I Tried the New Chick-fil-A Cauliflower Sandwich—and It Surprised Me
Is it healthy? Not so much. Is it vegetarian? Not exactly. Is it good? Well, actually…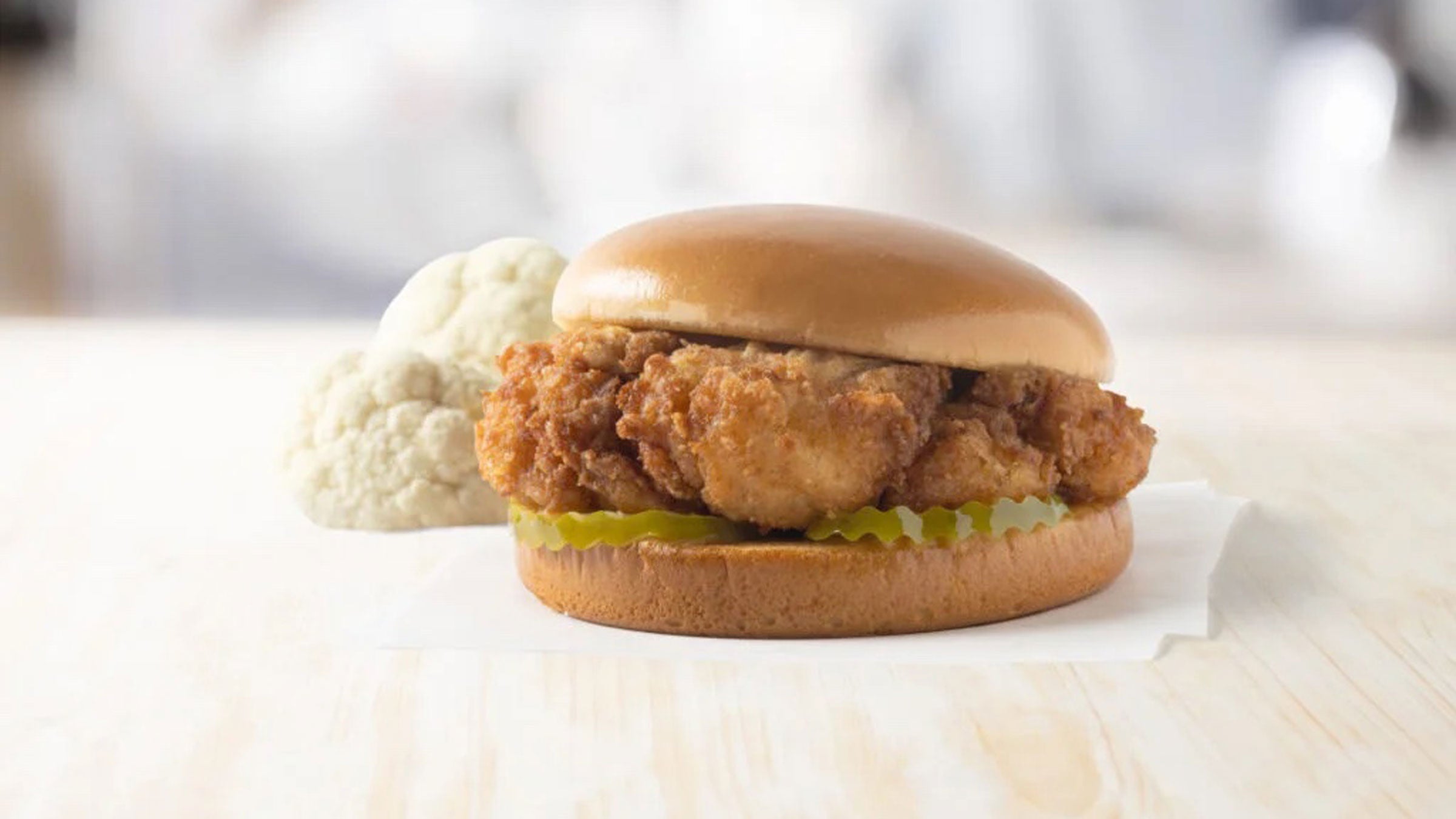 Courtesy of Chick-fil-A
Heading out the door? Read this article on the new Outside+ app available now on iOS devices for members! Download the app.
When I heard that a new Chick-fil-A cauliflower sandwich was being test-marketed in my area, I marked my calendar and waited for it to drop. The controversial fast food chain is calling it a plant-forward "stunt double" for its classic chicken sandwich.
I'm a plant-based omnivore. Most of my meals are vegetarian, but I won't turn down a sprinkle of bacon on anything. This cauliflower thing sounded right up my alley.
The Presentation:
The Chick-fil-A in my neighborhood has notoriously long lines so I waited a few days after the February 13 drop for any hubbub to die down. Then I placed an order for a late dinner. When I opened the foil-lined bag, I wasn't sure I'd gotten the right order. I was expecting the perfectly symmetrical disk shape of most veggie patties. This one looked exactly like the chain's classic fried chicken breast. That's because the cauliflower wasn't chopped up and reformed into a generic patty shape. Instead, you get an entire, unadulterated slice of the vegetable—a thick filet that, like the chicken, is marinated, coated in a seasoned breading, and pressure-cooked in hot oil. The filet is served on the chain's signature buttered toasted bun with two pickle slices, so this is not only plant forward but carb forward. Not that there's anything wrong with that.
The Experience:
I took a bite. The cauliflower was cooked just past the texture of a crisp-steamed vegetable, but not to the point of mushiness. That means you get a bite, but not a crunch. The cauliflower falls into shreds the way an extra-tender piece of chicken might, although it's not pretending to be meat, and frankly, I respect that.
The Taste:
The surprise was the seasoning. While this looks like Chick-fil-A's classic sandwich with its straightforward breading, the cauliflower version has a little extra heat. It isn't aggressive, but there's enough of a "pow" to surprise your taste buds. This adds interest to the blank slate that is cauliflower.
The Question:
Who is it for? While the company describes the sandwich as "vegetarian friendly," it's not strictly vegetarian. Because it's fried in what may be the same peanut oil that the chicken is fried in and is made in facilities that also prep meat, they can't guarantee that it is 100 percent vegetarian. And it's definitely not vegan since the breading includes milk. It's fried, so it's not for the health-obsessed crowd.
The Verdict:
The cauliflower sandwich is good—good flavor, good texture, just the right amount of heat. And it satisfies a craving for hot, fried fast food.
It's not better than Chick-fil-A's signature sandwich, however. So when I roll up to the drive-through menu, I might buy the vegetable sandwich if I want a light meal, though it would then be competing with their salads. The cauliflower just doesn't have the heft of the chicken sandwich for anyone who has an appetite.
A Suggestion:
But I have a brilliant idea for what Chick-fil-A could do instead: Break the cauliflower into generous florets, dunk them in that spicy coating, and fry them up. Those plant-forward nuggets would make a terrific side to go with your classic sandwich.
The Chick-fil-A cauliflower sandwich will be available in Denver, Charleston, and North Carolina's Greensboro-Triad region through May 20 or while supplies last.
Lead Photo: Courtesy of Chick-fil-A
Trending on Outside Online