Grilling Hacks: How Not to Overcook Shrimp
The delicious and nutritious seafood is notoriously easy to fumble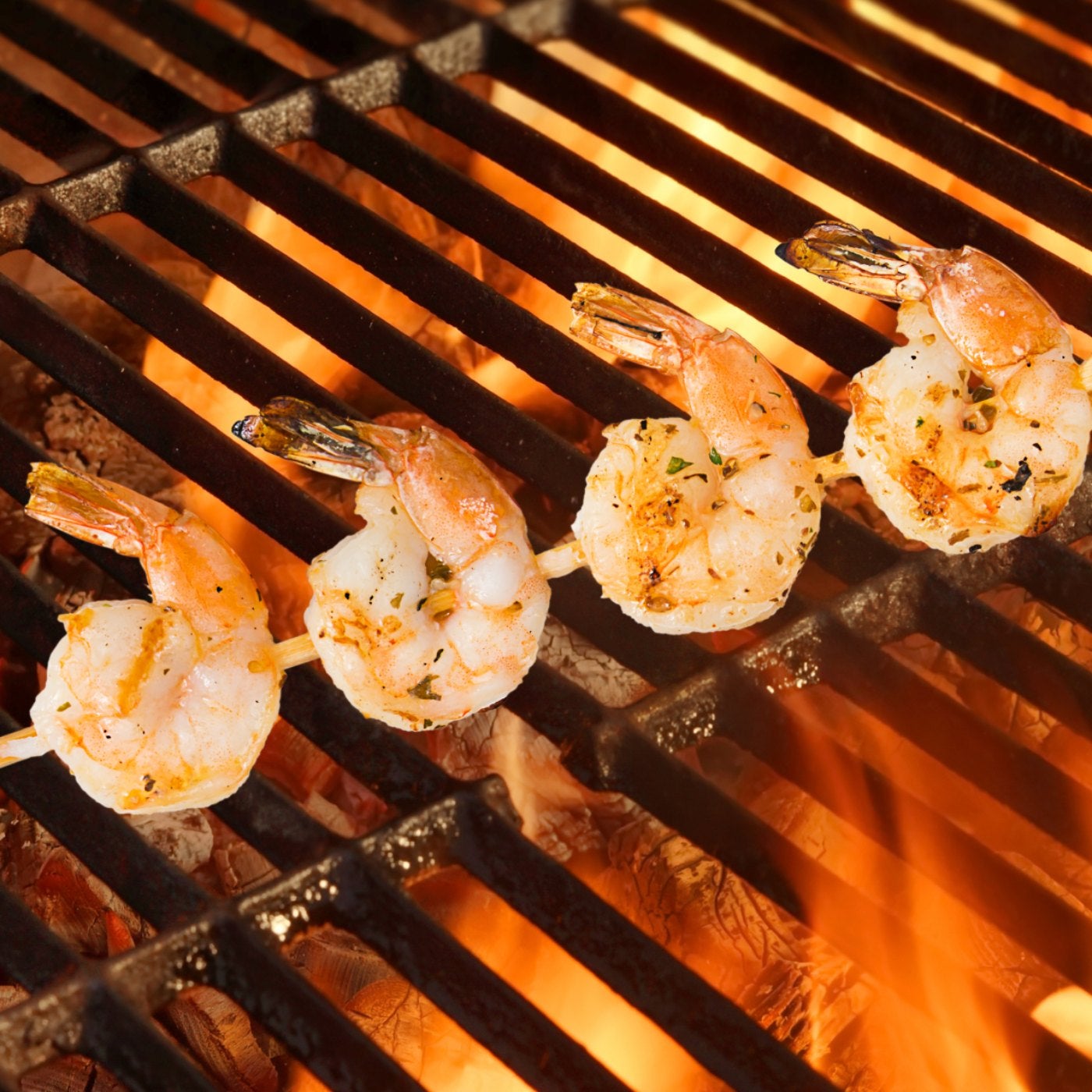 Getty, svetlanafoote
Heading out the door? Read this article on the new Outside+ app available now on iOS devices for members! Download the app.
Rarely overlooked but often overcooked, shrimp is the shellfish that home cooks love to botch. Despite the pitfalls that often accompany this much beloved protein, there are some hacks that can help make shrimp on the barbie a resounding success, every single time. Chef Ashley Lonsdale of ButcherBox offers much-needed advice on grilling perfect shrimp.
There are, to hear Lonsdale tell it, more than 300 species of shrimp, most of which are classified by color. "Gulf white shrimp, the most ubiquitous variety in North America, can be fished from New Jersey all the way down to the Gulf of Mexico," she says. Shrimp are also categorized by size. "A label reading 21/25 means that there are 21 to 25 individual shrimp per pound," Lonsdale says. This information can help determine appropriate cooking time, she notes.
The time it takes to grill shrimp depends on size and whether you prefer to cook them with the head and shells on, which, she says, adds about a minute—sometimes a little less—to overall cooking time. "Large shrimp (16/20-count) should take about two to three minutes a side on a hot grill," Lonsdale says. (The USDA recommends that shrimp reach an internal cooking temperature of 145 degrees before being consumed.)
To avoid overcooking, Lonsdale recommends using a very hot grill. "Since shrimp cooks quickly, it's crucial to develop a good char as fast as possible," she says. She also suggests drying the shellfish thoroughly before grilling. "If I'm not camping and have access to a kitchen, I'll use the refrigerator technique from J. Kenji López-Alt," she says. This technique involves uncovering shrimp and refrigerating it for an hour to promote browning and allowing it to dry out before it hits the hot grill.
Another helpful hack to keep the interior of shrimp super moist: skewers."Nestling shrimp snugly on skewers protects the inner flesh from overcooking, allowing a little more time on the grill to develop color and texture," Lonsdale says. "Before grilling, brush your seasoned shrimp skewers with olive oil to boost charring and prevent sticking." Make sure that the grill grates are clean, too, she advises, since shrimp are particularly prone to sticking to the grates if they are not well seasoned and well cleaned from previous grill sessions.
And, of course, one other way to promote best grilling practices is to choose a quality product to begin with. The better the shrimp, the better the outcome, and that extends all the way down to the moisture retention in the end. "Choose wild shrimp for the best flavor and sustainability," Lonsdale says. "And don't be afraid of frozen shrimp. It can be of higher quality than the fresh options and is easy to defrost quickly."
Lead Photo: Getty, svetlanafoote