Grilling Tips According to Grill Experts Brad Leone, Rodney Scott, and More
Heed the experts' advice and do these things when cooking outdoors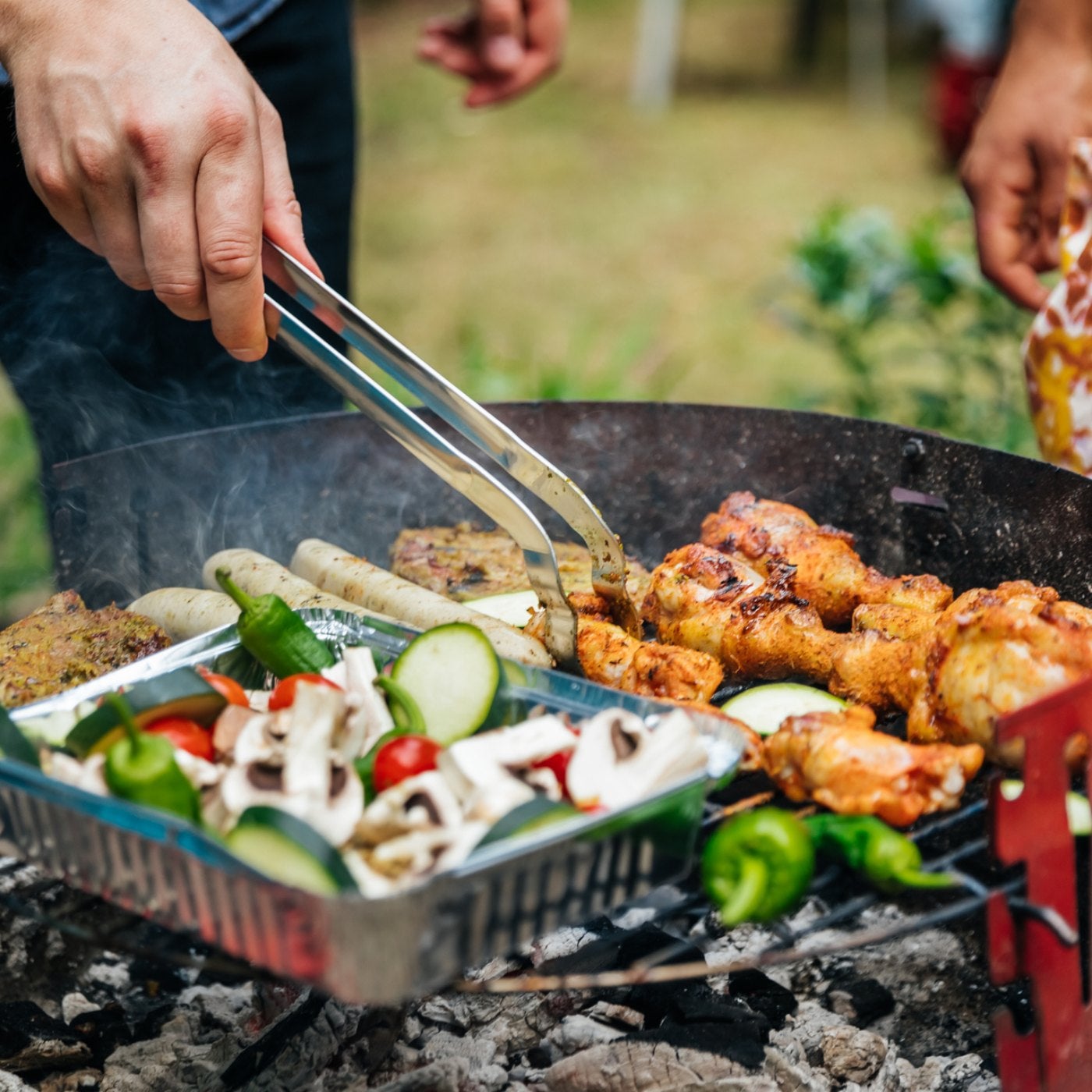 Hinterhaus Productions, Getty
Heading out the door? Read this article on the new Outside+ app available now on iOS devices for members! Download the app.
Over the last couple of months, we've talked to a collection of chefs and cookbook authors about grilling tips and barbecuing. Each conversation has yielded several nuggets of advice, and rather than gatekeeping them (and only upping our own game), we're spreading the word. Behold, the pros' insights when they fire up the grill or build a cooking fire.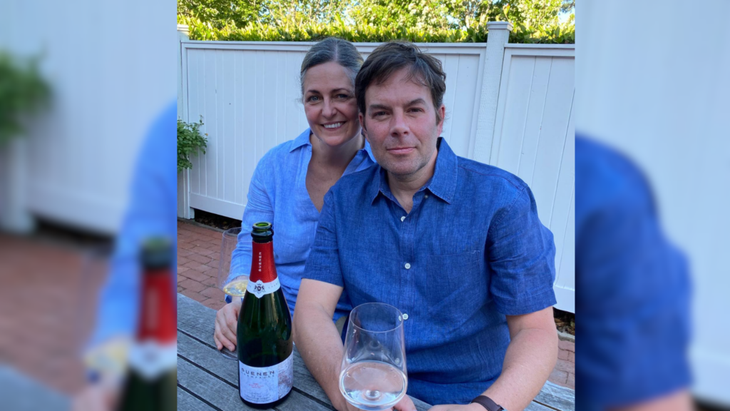 As Aaron Franklin's cowriter on the three Franklin Barbecue cookbooks, Jordan Mackay has become a barbecue expert in his own right. Along the way, from becoming a wine writer to Franklin's wordsmith, he's encourages everyone to pick up the following habits:
Salt and dry-cure your proteins at least a day before cooking. [At this point] I almost feel terrible if I get caught cooking a chicken without brining for a day. 

I've been gravitating toward slower and steadier cooking, even for steaks. It's a huge thing that you should put steaks in a hot pan to sear, but I like to start with them cold and cook them longer. I think [the meat] gets more exposure to the cooking surface.

I've fallen in love with practicing the most primitive style of cooking: using a fire's passive coals and ashes. It's really cool that you can create a side [dish] by wrapping them in foil (unless they have a tough skin) and putting stuff in the coals. They don't tend to get smoky and they cook in their own water, it's such a cool way to cook and you don't have to run back and forth from the kitchen to the grill.
Click here for Jordan Mackay's barbecue know-how.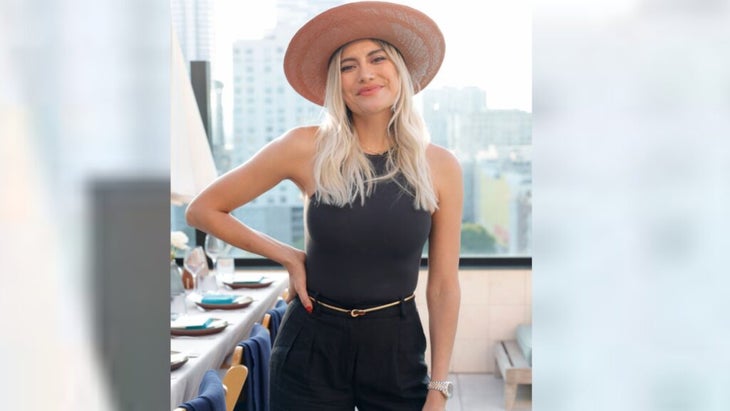 This Los Angeles-based chef and restaurateur is riding the wave of her new book Asada, being on the cover of Food and Wine, and appearing on shows like the Today Show. Mexican barbecues might be Lopez's love language, but her grilling tips are universal. 
Make sure you're grilling on high heat. Skirt, flat, and flanken steaks take high heat—about 6 minutes each side.

When marinating meat, don't be afraid of salt. I do 1 tablespoon per pound of meat. I like to use sea salt.

When doing wood pellets or wood chips, use mesquite, always mesquite.

Season your grill grates with a half an onion. It cleans it [onions are antimicrobial] and adds flavor.
Click here for Bricia Lopez's ultimate asada recipe.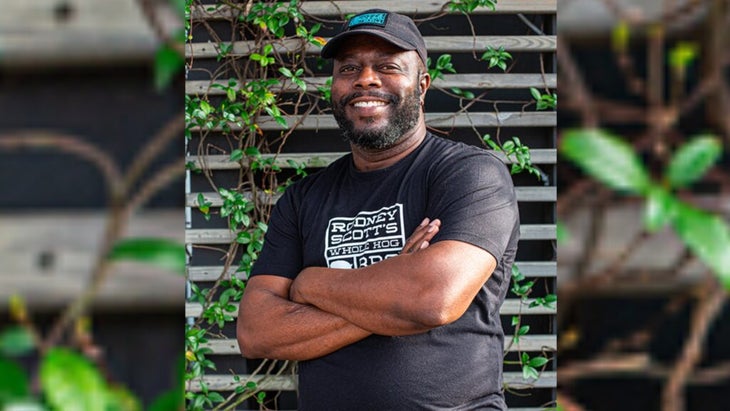 Rodney Scott literally grew up tending the smoker and stirring the sauce at his family's barbecue spot in Hemingway, South Carolina. To say he knows a thing or two about BBQ is an understatement. Here are his grilling tips:
Food safety first. Don't leave anything out too long. Stay mindful of what you're doing as you handle it. There are gauges and thermometers for a reason.

Don't grill too close to the house and walk away. Things can happen [Scott can attest to this: His family's roadside barbecue spot burned to the ground in 2014 and his Charleston location had a pit fire in 2017.] I like to make sure the grill is away from the house. If it is close, get a grill mat to avoid sparks getting on the floor boards.

Have fun. Don't let the pressure of that critical visitor steal the joy out of what you're preparing. You've got your music going, you're outside grilling, you're having fun. Even if you're burning it, it's fun—just add extra sauce.
Click here for Rodney Scott's barbecue-sauce gospel.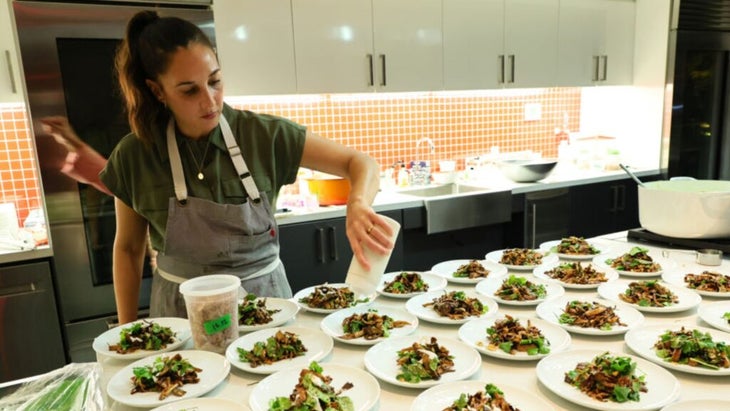 Top Chef alum, cookbook author, and owner of Pig and Khao and Piggyback in New York City, Leah Cohen leans on her Filipino roots for grilling inspiration.
Add

umami

! Allow enough time to marinate your meat and use ingredients that add deep, rich flavor that go beyond the traditional barbecue flavors like oyster sauce (my preferred brand is Lee Kum Kee) to add umami and sweetness.

Make sure you're using the right temperature when grilling. Either low and slow or super high. If you're choosing to go the super high route, close the lid so the heat doesn't escape.

Oil, oil, oil! Make sure whatever you're grilling is oiled so it doesn't stick to the grill when you're cooking it and use oils like pure sesame oil or chili crisp oil, to add bold flavor to grilled dishes!
Click here for Leah Cohen's grilled cabbage recipe.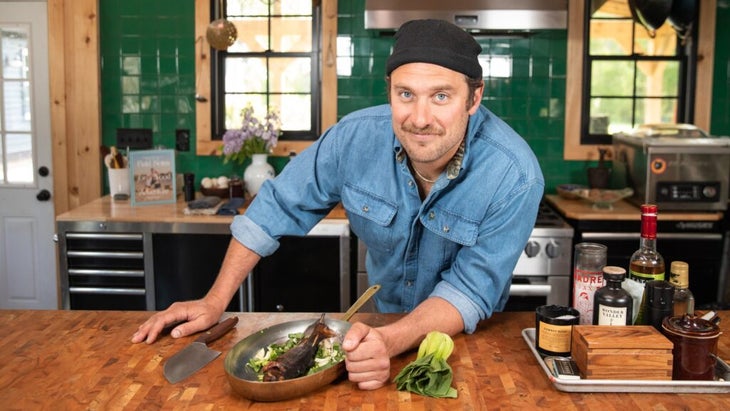 Celeb chef, YouTube star, and expert outdoorsman Brad Leone is usually off-the-cuff and verbose. But when it comes to grilling tips and rules, he's succinct. Short and sweet, just as we like it: 
Get the best ingredients you can. 

Don't be scared to use steel or cast-Iron on fire or coals. 

Get a flat top grill.
Click here for Brad Leone's tried-and-true grilling tools.
Lead Photo: Hinterhaus Productions, Getty