Heinz Searches for Man Who Survived on Ketchup While Lost at Sea
The ketchup conglomerate wants to celebrate the happy homecoming of Elvis Francois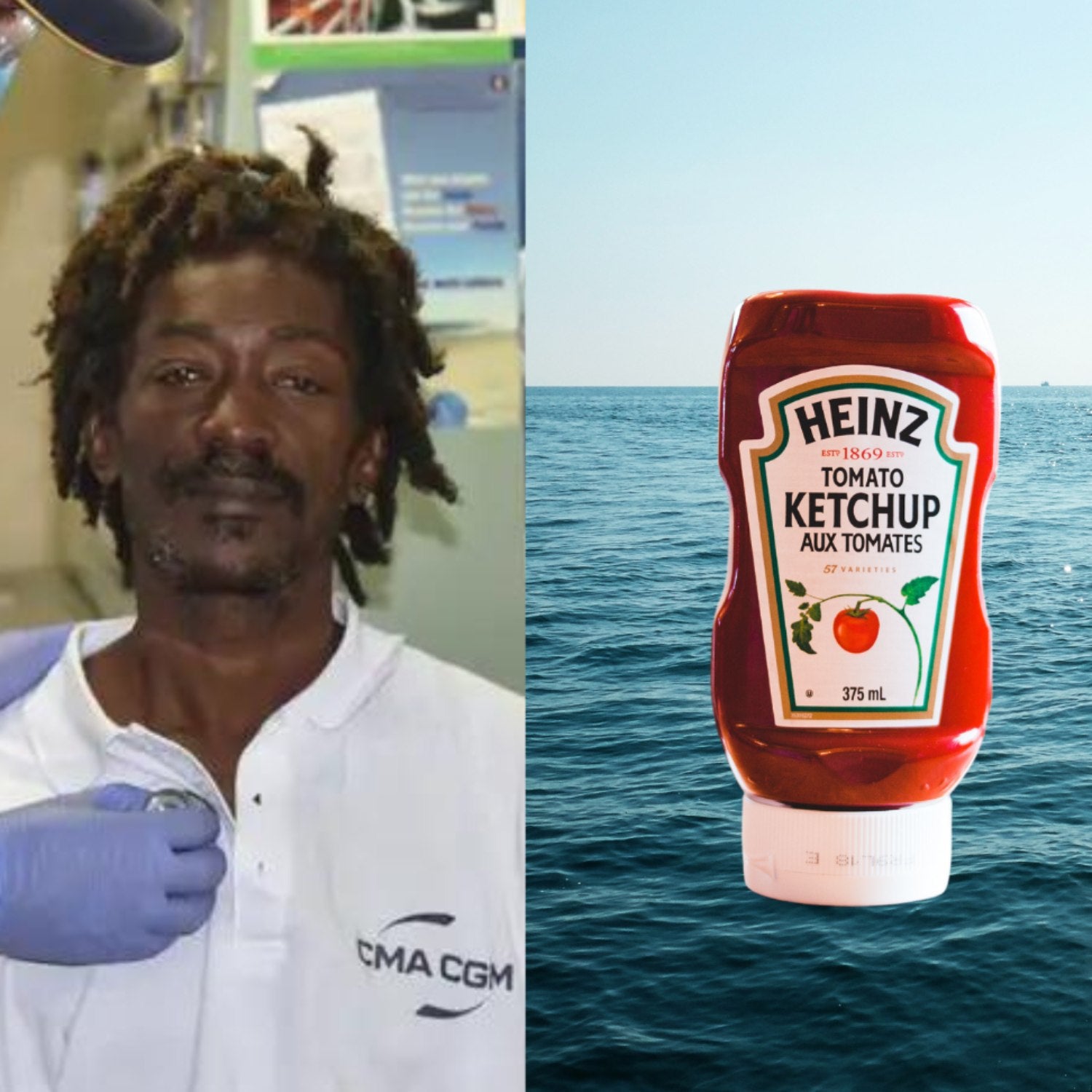 Heading out the door? Read this article on the new Outside+ app available now on iOS devices for members! Download the app.
A Dominican man named Elvis Francois who was lost on the Caribbean sea for 24 days survived on only ketchup, garlic powder and Maggi seasoning cubes. While Francois may never want to eat ketchup ever again, the American company Heinz is hoping to celebrate his safe return by giving him a gift. Not a lifetime supply of condiments, thank goodness, but a brand new boat.
24 Days Lost At Sea
In December, Francois, 47, was making repairs to his boat on the shores of the island of St. Martin when currents pushed it out to sea with him still in it. The radio lost signal, leaving him stranded in his broken boat. He spent weeks scooping water out of his boat to prevent it from sinking and wrote the word "HELP" on the hull. 
"There was nothing to do but sit and wait," Francois said in a video taken by the Columbian Navy after his rescue.
In the meantime, he had to survive on what little food he had. He made a sort of soup with ketchup, garlic powder and Maggi seasoning and rationed it out as best he could.
"It's just a bottle of ketchup that was on the boat," Francois told DW News. "So, I mixed it up with some water."
While Francois lost a considerable amount of weight when he was found, he was deemed healthy by healthcare professionals. To get a gauge on the calories he was surviving on: 1 tablespoon of ketchup contains 17 calories, 3.5 grams of carbs and less than 1 gram of protein.
After 24 days, he was found by a container ship 120 nautical miles northwest of Puerto Bolivar in La Guajira and taken to the port city of Cartagena so the Colombian Navy could get him the treatment he needed before returning home. 
Heinz Steps In
When Heinz learned about Francois and his harrowing survival, the company tried to find him to gift him a new boat. Unfortunately, they are having trouble finding him. After reaching out to the Columbian Navy and Dominica Immigration Services, who couldn't contact Francois, Heinz went to social media to put out an SOS of their own.
Heinz says that if anyone has information on how they can contact Francois they should DM their Instagram page.
Lead Photo: Colombian Navy press office via AP