Revolutionary Robot Bees Might Save the Real Ones
Researchers look into how robotic bees encourage queens to optimize egg laying and assist with agricultural disasters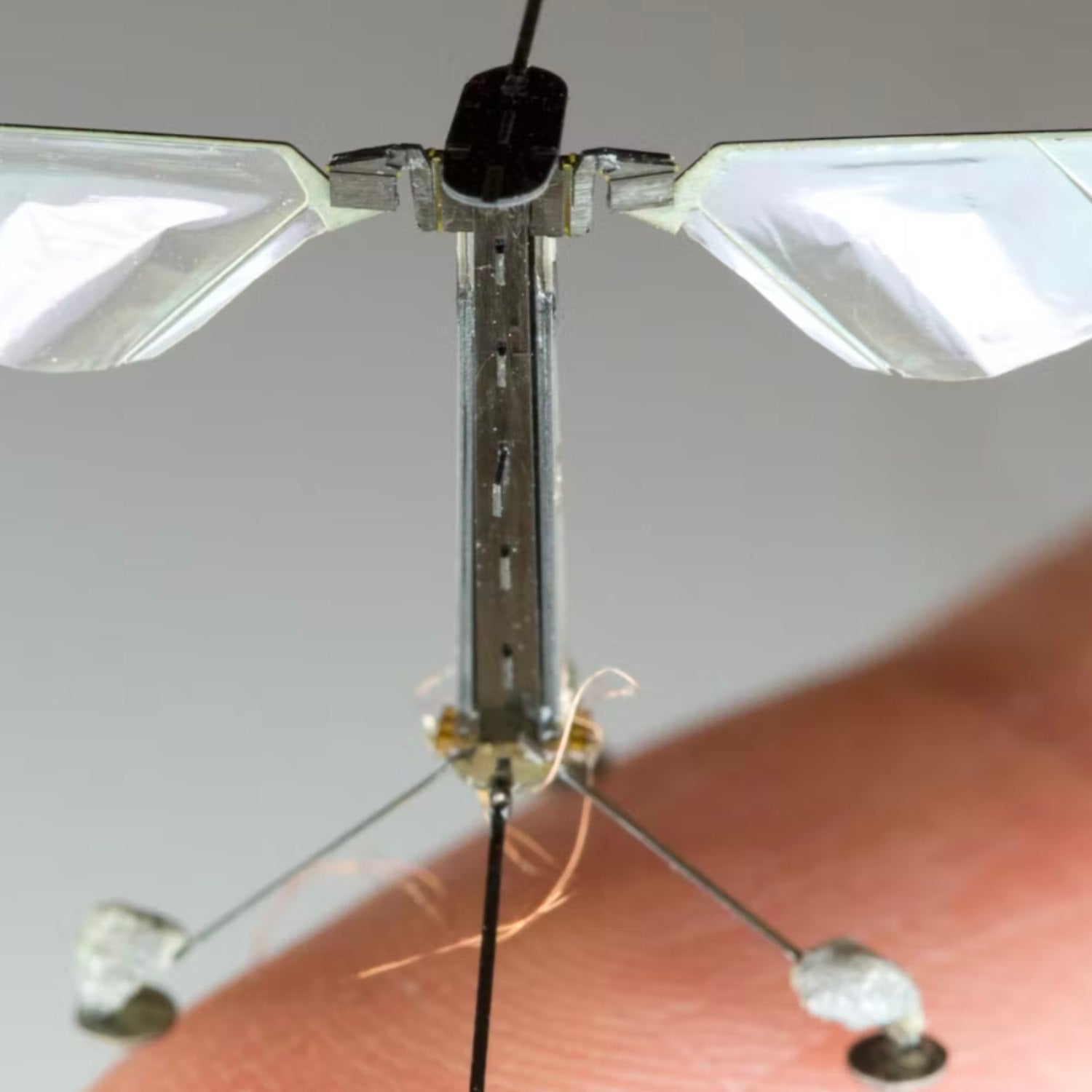 Wyss Institute at Harvard University
Heading out the door? Read this article on the new Outside+ app available now on iOS devices for members! Download the app.
Bees play a critical role in our ecosystem and food systems, and it's no secret that their populations are diminishing. While the cause of bee population decline is ongoing, evidence points to parasites, pests, pathogens, poor nutrition and exposure to pesticides as contributing factors.
To address this decline, researchers are turning to technology and AI to implement some stealth tactics to improve hive health and the bee population that remains. 
RoboRoyale is a research-based company that hopes to combine micro-robotic AI into beehives to better support queen bees and produce healthier hives. While the robotic bees are still being developed, the team of researchers at RoboRoyale plan to begin tests within the next few months by placing eight robot court bees – bees that normally interact with the queen – into a hive designed with glass casing so the environment can be observed. Over time, the robots will learn how to groom the queen, in turn optimizing her egg laying and pheromone production. Another use for the robots could be transporting protein-rich foods to the queen at the optimal time when she's laying eggs. 
If RoboRoyale proves to be a success, the team believes this non-invasive technology could be used in other ecosystems and creatures.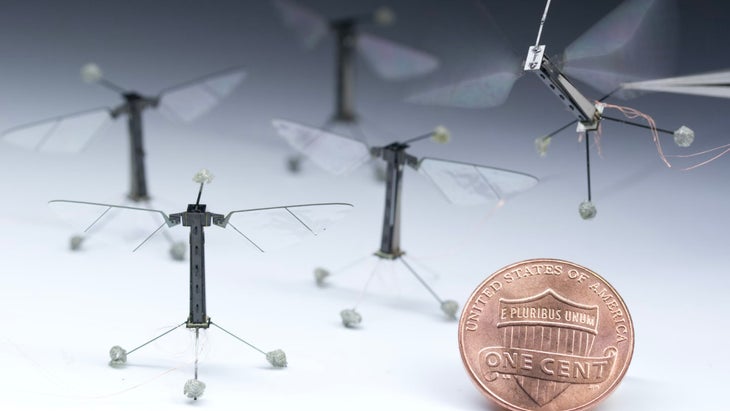 More Robots to The Rescue: RoboBees
RoboRoyale isn't the only research-based organization trying to help the bees with AI. Wyss Institute at Harvard University is developing RoboBees that could one day aid agriculture or disaster relief. The idea is that if the bee population falls into dangerously low numbers, destroying food growth rates, these tiny robots could provide pollination services.
RoboBees, believe it or not, are about the size of a penny and are meant to mimic bee 'muscles' to fly and land independently. Their wings, which flap 120 times per second, function using piezoelectric actuators – strips of ceramic that expand and contract when an electric field is applied. 
There's much more research and testing that needs to be done on RoboBees, but the team at Wyss Institute is excited about the future potential of these tiny but powerful robot insects. 
Can Vegan Honey Help Save The Bees?
It might be easy to tell the difference between a real bee and a robot bee, but vegan honey is a close imitation of the real product. The Vegan Honey Company is one of many that curates honey made from fruit, roots and plants rather than bees. For example, the apple-based honey comes from an apple that's juiced, reduced and combined with a natural sweetener like agave. The company believes that beekeepers take more honey from bees than necessary for profit, putting the insects at risk of starving in the winter. 
But not all experts are convinced vegan honey will save the honey bee population. Alison McAgee, a postdoctoral fellow at North Carolina State University and author of The Problem With Honey Bees talks about the topic in her Scientific American journal. She says that bees must be able to survive on their own against pollution, human impact and toxins in the environment. 
Bees – all species – impact 35% of food crops and 75% of the world's flowering plants. New technology offers new solutions to help improve bee populations, but the responsibility belongs with people. To find out how you can help save the bees, learn more through The Bee Conservancy. 
Lead Photo: Wyss Institute at Harvard University