Sandwich Obsessed: the Best Italian Subs on the North Shore of Boston
Finding the best deli sandwiches near beloved bike rides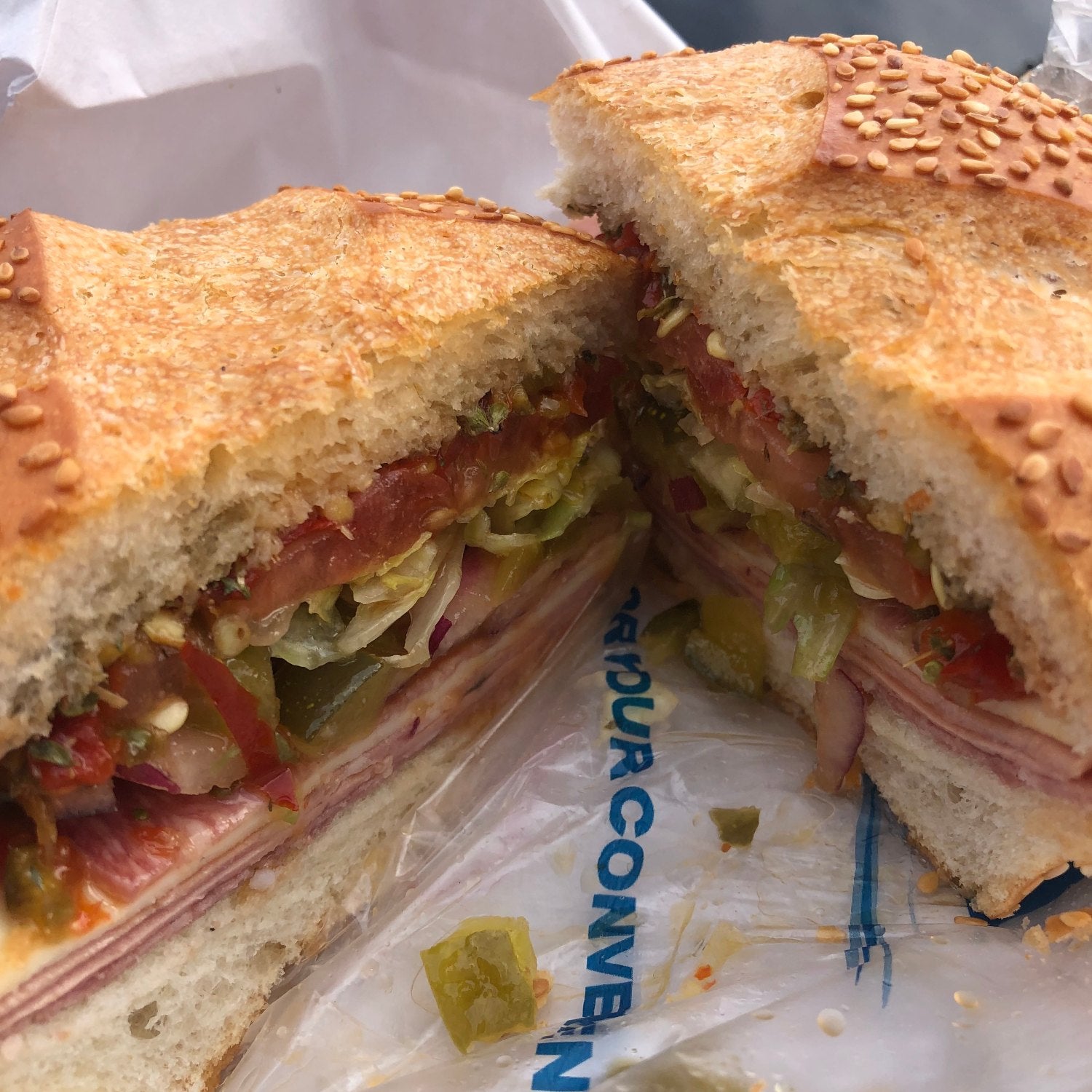 Brad Roe
Heading out the door? Read this article on the new Outside+ app available now on iOS devices for members! Download the app.
Brad Roe is the founder of Peloton magazine and the Editorial Director of the Road/Gravel Cycling Group at Outside, Inc. He's the author of the novel "A Saint's Last Tear" published in 2010 (which also includes food) and wandering around New England at the moment trying to make sense of life as an empty-nester.
After 15 years of thinking only about bikes, riding, training, and European cycling adventures (I'm the founder of Peloton Magazine and the Editorial Director of the Road/Gravel Cycling Group at Outside, Inc.), I've come to a point where I just want to focus on one thing: sandwiches. Given my love of Italy, the most direct course to feed this newfound need, is old-school Italian delis somewhat adjacent to local gravel rides. I hope you'll follow along.
I begin this pilgrimage with an open heart and an open mind. Recently displaced (by choice) from the sacred valley of Ojai, California, to the history-laden community of the North Shore of Boston, I was struck by the desire to find the best Italian subs in my new area. It has since become an obsession.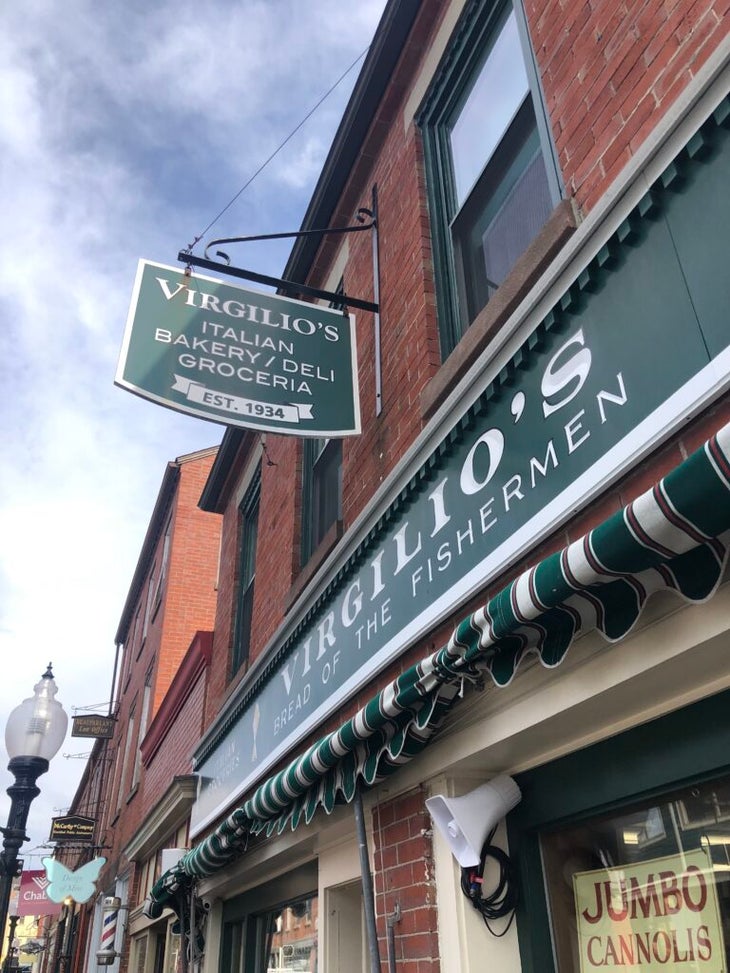 Virgilio's Gloucester
Location: Virgilio's Bakery, 29 Main St., Gloucester, MA | www.virgiliosbakery.com
Given the spiritual nature of deli sandwiches for me (and pizza—more on that later) my first stop on the journey was the heralded St. Joseph sandwich at Virgilio's in Gloucester.
Originally opened as a small grocery store and run by the Virgilio family since 1934, Virgilio's started baking bread in 1961.  Known for their specialty breads baked daily, the market has expanded into a variety of sandwich and Italian deli options.
As you walk up to Virgilio's in downtown Gloucester, Italian music blasts from speakers hastily attached to the roof. The distorted sounds are as if you're listening to it live at Bar San Calisto in Trastevere, Rome. The music lures you inside the understated market. Greeted by staff, I anxiously ordered the St. Joseph and added hot peppers.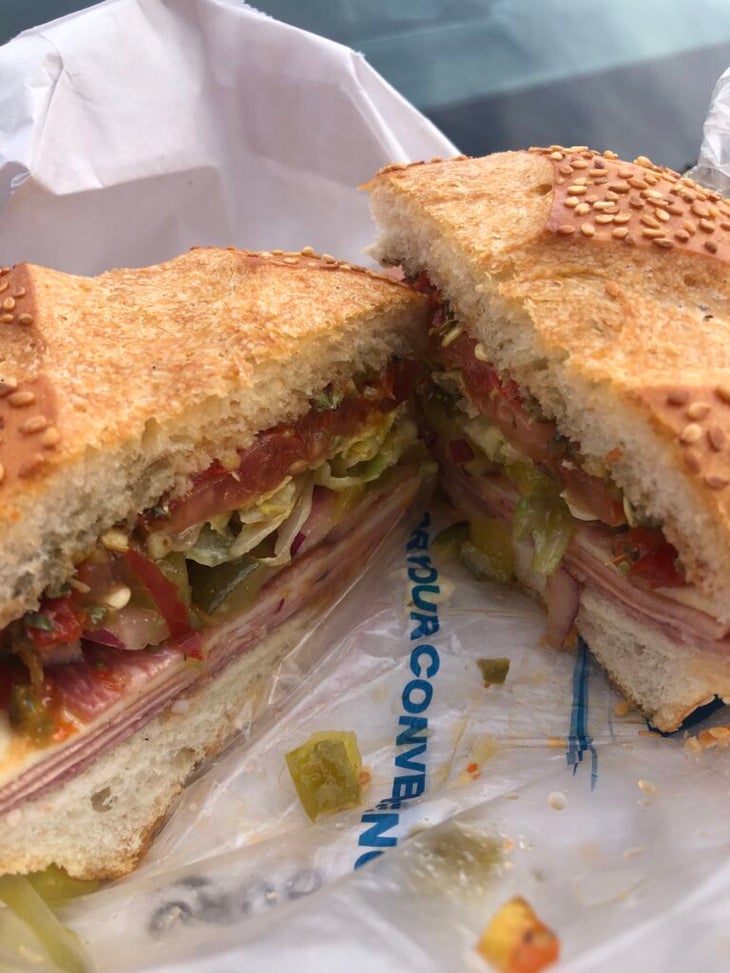 The St. Joseph
Tucked elegantly into a St. Joseph roll (a crust-forward roll with just the right amount of sesame seeds) is Genoa salami, German bologna, mortadella, cooked salami, imported provolone, all sprinkled with olive oil and oregano. I strongly suggest the addition of marinated hot peppers to complete the experience. With an incredible mix of vinegar and solid bread providing shelter to the meats and cheese, the St. Joseph checked every box on just the first bite. I may be new to town, but I felt like I was home.
I almost shed a tear after the second bite. I called my wife. She was a bit surprised by my instant emotional response to the sandwich but patiently listened as I began my soliloquy espousing that for a sandwich (or any menu item, for that matter) to transcend normalcy, it has to be made with love and history and passion. That could be a cup of coffee or a four-course meal. You can feel it and taste it. The St. Joseph has this reverence built into it. It is one of the best things I have ever eaten in my life. I will go back as often as I can.
My sandwich pilgrimage will continue. Next stop, D'Agostino's ("Dags") in Andover, Massachusetts.
Local Gravel Ride Nearby
Once you're finished with your sandwich, take a trip down the Whole Island Cross Gravel Route here. This is a 26 mile loop around Gloucester made mostly of gravel trails through woods. The route has been ranked by Trailforks as "hard" and it's recommended mostly for mountain bikes.
Lead Photo: Brad Roe