You Carry Your Culture on the Trail. You Should Be Able to Eat Like It.
Taquitos are the best trail snack, according to a dietician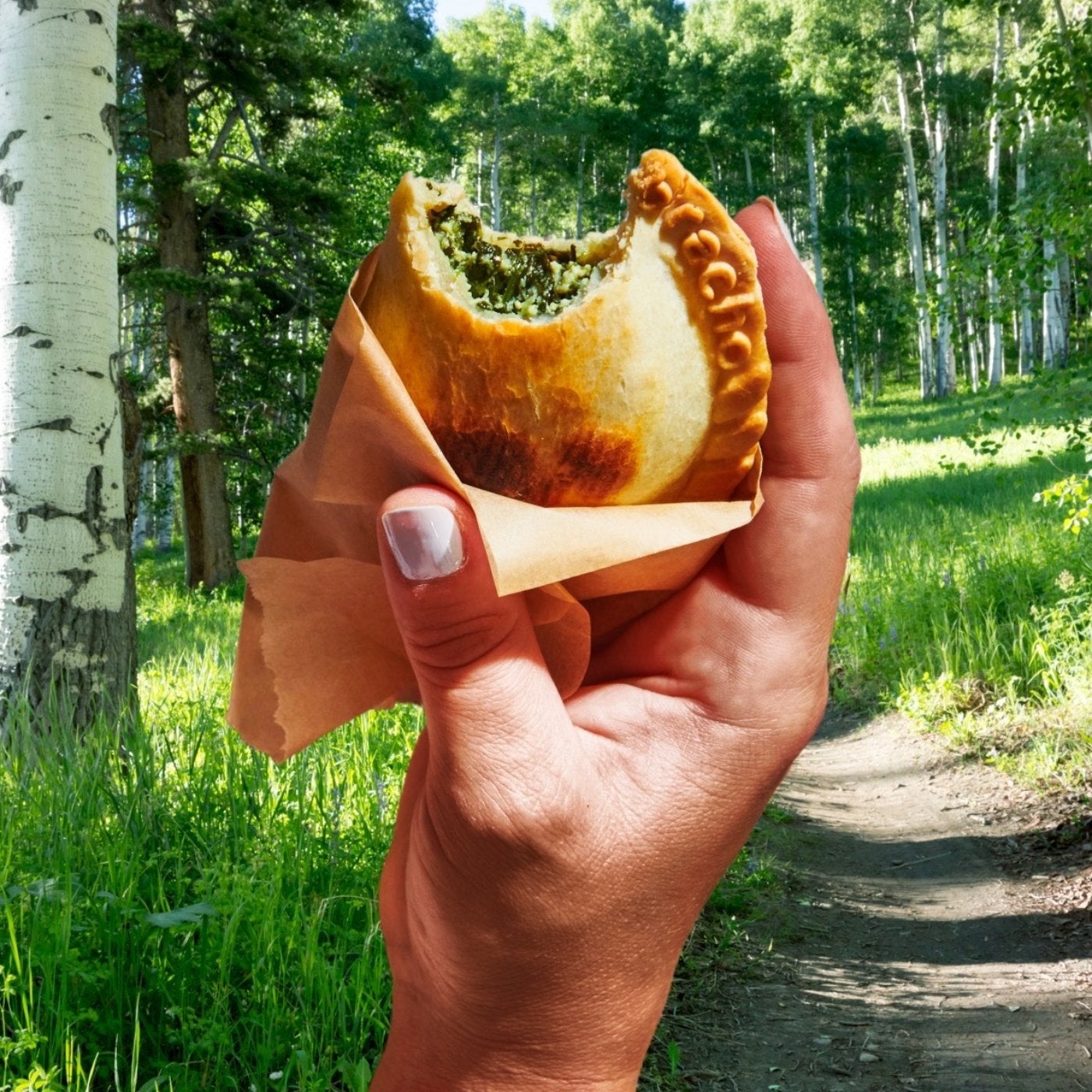 THE WORLD IN A POCKET | BELÉN RODRÍGUEZ
Heading out the door? Read this article on the new Outside+ app available now on iOS devices for members! Download the app.
When we bring our cultural foods to the trail with us, we not only keep our culture alive, but we also more fully express ourselves and amplify our experience of the outdoors.
As a second-generation American with roots in the Dominican Republic and Puerto Rico, there's nothing I like more than listening to salsa music and eating the slow-cooked roasted pork we call pernil, with rice and beans, topped with avocado and fried tostones on the side. It makes me feel connected to my ancestors. It's a way of embracing my roots despite pressure from society to conform to Eurocentric norms.
"Every time I consume my cultural foods, I feel a sense of connection with my heritage and have nostalgia about the time I spent with loved ones consuming our Mexican foods alongside each other," says Terri León Saldaña MS, RDN, a registered dietitian and first-generation Mexican American.
Given how empowering this cultural connection through food can be, why not also embrace it on the trail?
"I enjoy having a taquito de frijoles while backpacking or a sopa de lentejas (lentil soup) while camping. I get to bring some pan dulce con te for a nice calm evening around the fire. And the tortas de jamón packed with veggies for lunch after a good hike up the mountain," says León Saldaña. She says that doing so brings a sense of peace, calm, and comfort.
Why Center Your Culture on the Trail?
Assimilation—the process of ethnic groups being absorbed into a dominant culture—is almost inevitable for immigrant families. Yet, it can leave people from marginalized groups feeling stuck. Unfortunately, assimilation often infiltrates our eating experience. Many of us with marginalized identities are taught to suppress our cultural traditions to conform to societal norms of what's "healthy." For people like me, cutting out these foods means more than just losing out on their nutrients; it also means losing out on our connection to our families and our cultural roots.
One place we can maintain a connection to culture is through our food.
In consuming our cultural foods, we don't sacrifice nutrition either; cultural foods are beautifully diverse, and they all have nutritional benefits. For example, in the Caribbean, we eat a lot of root vegetables such as plantains, yautia, and yuca. These sometimes get a bad rap because of their carb content, but they're rich in fiber and micronutrients, and carbs are a great source of energy when adventuring outdoors!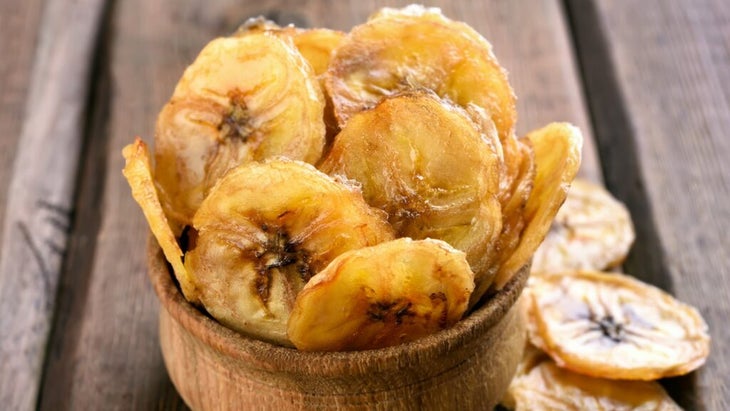 What to Look for in a Hiking Snack
As a dietitian, I recommend prioritizing carbs and protein when deciding what to pack for a hike. Carbs are key for keeping us energized and replenishing our energy stores; protein is key for muscle repair and growth. Of course, the specifics of what and how much you need depend on how long you'll be exploring and how intense your route is.
Rice and beans can be packed in a thermos or you can also find them in MRE (meals ready-to-eat) pouches. Meanwhile, empanadas, pastelitos, or arepas are compact finger food that can be eaten on the go. Mangoes or carrots can be sprinkled with tajin and thrown into a baggie.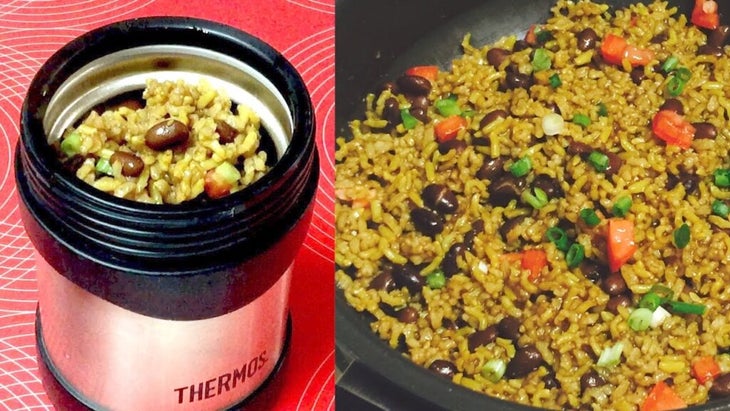 These are all good sources of protein and/or carbs to keep you energized and feeling good on your outdoor adventure!
If you can't get your hands on traditional cultural foods for your hike, that's okay too.  There are convenient options that center our Latine heritage foods or flavors, such as crunchy chickpea or corn snacks, chile lime nuts, plantain chips with a bean dip, or dried mangoes with chile and salt.
Food doesn't just nourish our bodies, it can also nourish our souls and spirits. For Latine communities, food is a symbol of love. By including your cultural foods in your pack when you hit the trail, your time outside can be all the more fulfilling and rejuvenating.
We deserve to feel this connection. León Saldaña says, "I aim to show up as much as I can as a first-generation Mexican American in nature because my culture is also deserving of being in the outdoors."
Lead Photo: THE WORLD IN A POCKET | BELÉN RODRÍGUEZ