Trying Lizzo's Viral Chocolate–Peanut Butter Breakfast
In 2021 the 'About Damn Time' singer made headlines for her take on nature's oatmeal. Today she's at it again with a chocolatey variation.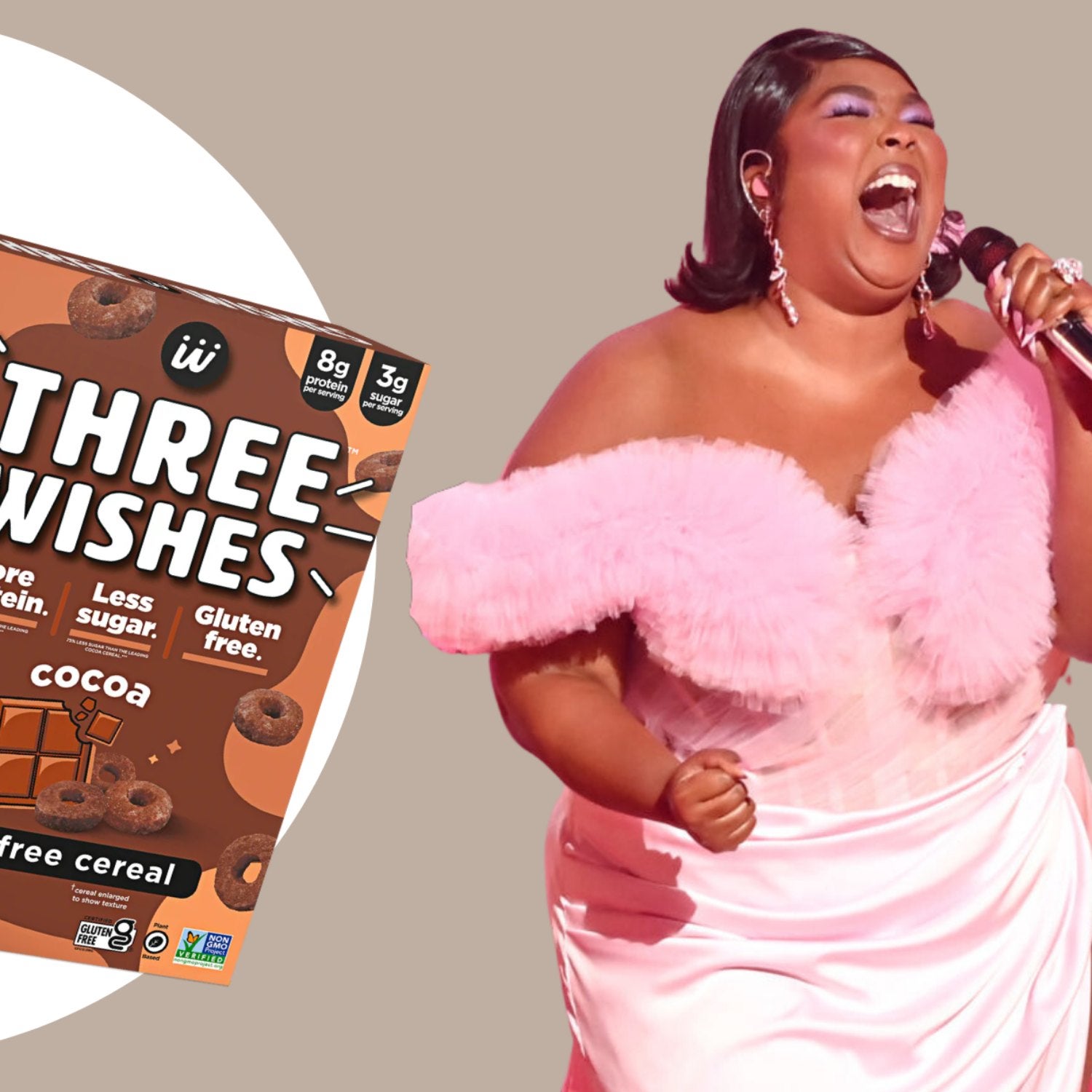 Heading out the door? Read this article on the new Outside+ app available now on iOS devices for members! Download the app.
Like it or not, celebrities influence us to buy clothes, skincare, makeup, and even food. In fact, 28 percent of people ages 18 to 34 say celebrity endorsements impact their purchasing decisions.
This was seen in January 2023 after pop icon Lizzo made a TikTok sharing her latest food fixation: nature's oatmeal. She said she was inspired by the similar trending snack called nature's cereal (fresh berries like blueberries, blackberries, and raspberries mixed with pomegranate, ice cubes, and coconut water) but wanted a creamier version. Nature's oatmeal is made with a base of coconut yogurt and flax and chia seeds. Lizzo pops the mixture into the fridge until it thickens, then folds in berries of her choice. Finally, she tops it with bananas, cinnamon, and honey.
Lizzo's take on nature's cereal got props on social media, with almost a hundred thousand likes and comments praising this parfait-style chia pudding. 
And now she's at it again with her latest "What I Eat in a Day" TikTok posted on March 19. 
She starts off with Keto & Co. Peanut Butter Crunch Granola, then pours in a helping of Three Wishes Cocoa, a vegan, grain-free, high-protein cereal. Lizzo also uses Malk Organics Almond MALK, a plant-based milk comprised of filtered water, organic almonds, and Himalayan salt. Lizzo tops the combo with fresh blackberries and chia seeds.
@lizzo

Whst i eat in a day: i didnt order pizza efition 🤪
Testing Lizzo's Cereal Combo
I nearly skipped this breakfast combination because of the high protein cereal. Having tried protein-packed packaged products before, I knew it could mess with my sensitive stomach. 
Plus, the ingredients are all a little pricey. Three Wishes generally sells for  $6.99 a box, the keto granola costs $9.99 a bag, and MALK is priced at $5.29. These prices may not be a big deal for Lizzo but for the rest of us…well, ouch..
My Review of Lizzo's Cereal Combo
Despite my hesitations, it was hard not to be excited by the chocolatey, peanut butter mixture, and it was, obviously, very easy to whip up. I've long opted out of cereal for breakfast because it doesn't satiate me, but this Lizzo combo kept me full for hours. You can't go wrong with peanut butter and chocolate, plus the real nuts in the granola added another layer of crunch. I expected the high-protein cereal to hurt my stomach, but I had no issues. (And coming from someone with a sensitive belly, that was a home run.)
All in all, the breakfast contained:
– 45 grams of carbs
– 25 grams of fat (most coming from the nut-heavy granola)
– 18 grams of protein
– 8 grams of sugar (mostly coming from berries)
– 20 grams of fiber
Recommendations
I recommend this, but only as an occasional breakfast because of the expense. To increase volume, I suggest adding more fruit rather than more granola or cereal. First off, because you'll use less of the pricier ingredients, and secondly because the granola is a little high in fats.
At the end of the day, the combo made for a delicious breakfast and I have to give it to Lizzo for her creativity and use of balanced ingredients. 
"The goal is to not order food today and use everything in my kitchen," she says in her TikTok.
Same girl, same. 
Lead Photo: Getty Images/DAVE J. HOGAN