What Food to Pack for Family Hikes
Adventure bound with your family? Don't forget the kid-friendly snacks.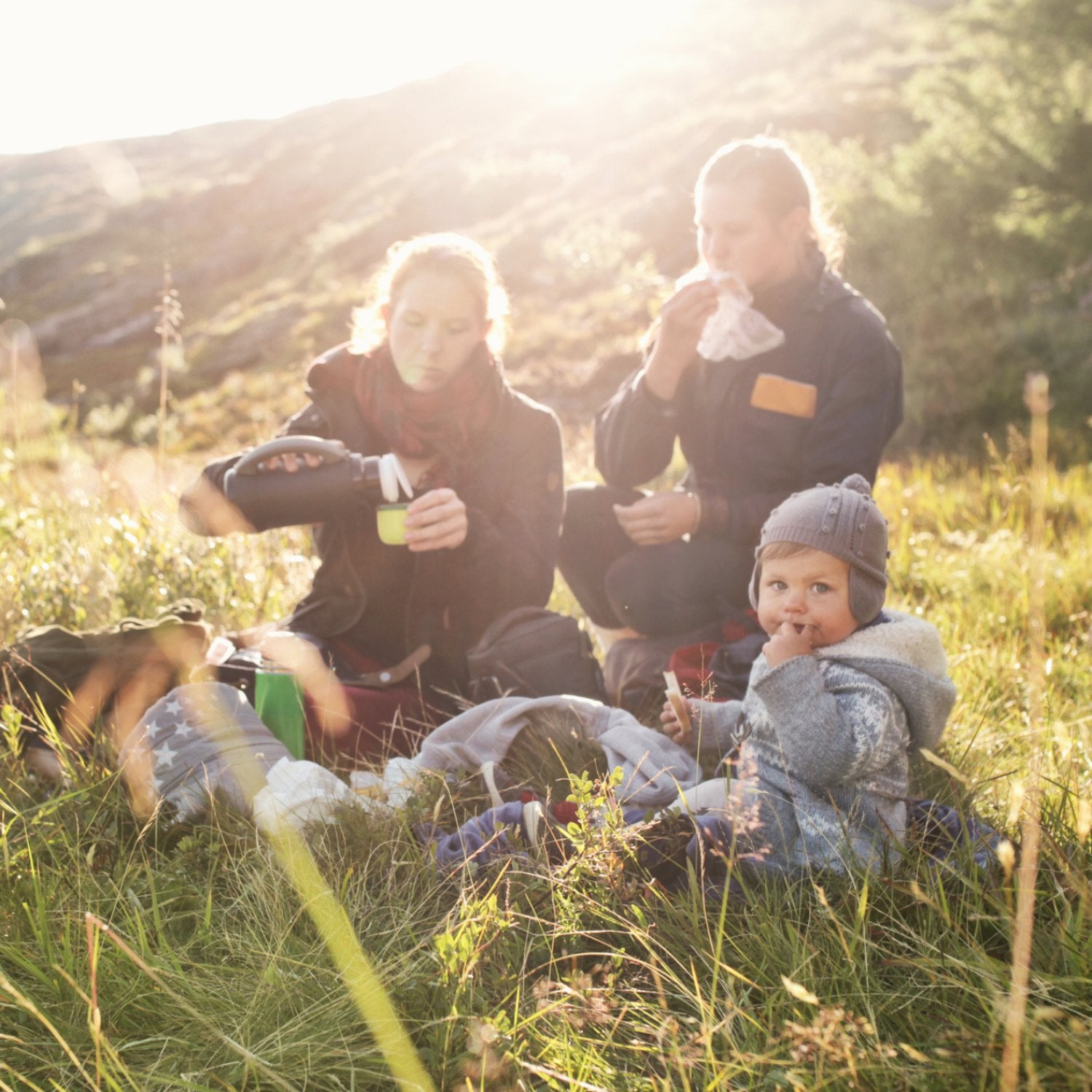 Heading out the door? Read this article on the new Outside+ app available now on iOS devices for members! Download the app.
If there's a golden rule for family hikes and adventures, it's this: bring food, lots of it, and make it nutritious. Establishing this simple habit increases the chances that your children (and you) will enjoy yourself. Snacks provide energy and rewards for a job well done. And, just as importantly, they help avoid the "hangries"—that unruly backcountry breakdown that can turn a glorious family outing into a trailside brawl.
Having the right ingredients on hand, and knowing what and how much to pack means you can easily say yes to that sunny hiking day or biking day, without the fear of calorie crashes and grumpy kiddos. Being prepared is the key to successful outings.
Kids Have Different Needs
Remember that kids tend to burn an inordinate amount of energy while out exploring—all without understanding the art of pacing or fueling. So, good planning starts before you head out the door. Fill them up with a breakfast that's not just sugary cereal. Choose foods that will digest slowly and provide sustained energy—think protein, complex carbohydrates, and fats. This could be eggs on seeded toast, a variety of fruits, or oatmeal with nuts or nut butter—or all three depending on their age and appetite.
Even after a satisfying breakfast, I'll often hear cries of, "Mommy, I'm hungry," or "When do we get a snack?" just as we begin our hike. Sound familiar? Kids' tummies are smaller, so hunger pangs come quickly. Give them a small energy bite (see recipe below) once you begin your adventure. Always remember, wherever you go with kids, eating is always part of the plan.
Not to be forgotten is proper hydration. Instead of fumbling with an assortment of bottles, have your child wear a small hydration pack. This helps kids learn to drink on their own, and it helps you avoid having to constantly cater to their needs. Throw some snacks in the pack, too, and the art of fueling will begin to take shape.
How Much Is Enough?
Always pack more than you need! Bring a variety of choices and allow kids to self select.
Avoid the high sugar content of store-bought items and make these at home: trail mix, energy balls/bars, and granola. Sliced apples, the classic peanut butter sandwich, or cheese sticks and crackers can also serve you well. You're looking for foods with a combination of good carbs, fats, protein, and potassium ​​that can help achy little muscles.
For a shorter hike or bike ride lasting an hour or so, pack two to three snacks per child to keep them fueled (they'll self-select and likely won't eat them all). For day trips, bring at least five snacks per child—the more you bring, the happier they'll be. By default, this means you'll be happier too and have more time and energy to teach them about the birds, plants, and critters around them.
Remember that kids don't think like adults when it comes to fueling or hydrating. Don't wait until hunger hits; give your kid snacks at regular intervals so their blood-sugar levels don't dip or spike. And remind them to take sips of water.
Finally, to get kids to finish a hike, it's okay to employ some gentle incentivizing. If those little legs crave ice cream and that's what helps them keep going, make sure to leave time to get that scoop of rocky road.
Here are a few kid-friendly recipes you can try:
No-Bake Cranberry Oat Energy Bites
Lead Photo: Getty Images/Stanislaw Pytel