The Foraged-Beer Trend
Bold concoctions made from foraged ingredients are coming to a keg near you.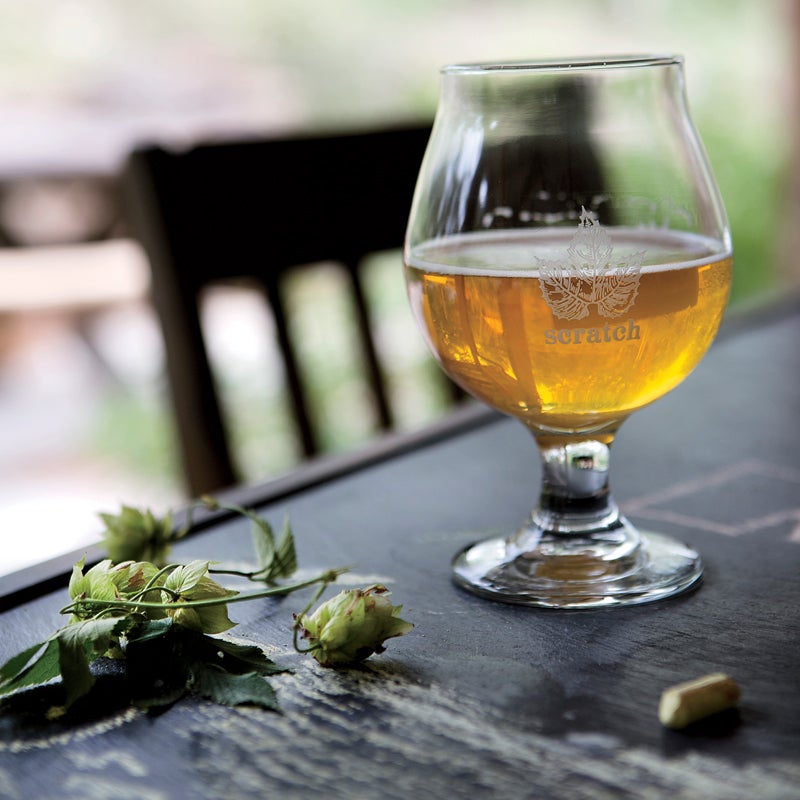 Carmen Troesser
Heading out the door? Read this article on the new Outside+ app available now on iOS devices for members! Download the app.
Five years ago, when the American microbrew scene was exploding, craft beers were still largely made from grains and hops grown by factory farms. Slowly, though, brewers began embracing the locavore trend, planting hops on nearby acreage (like Michigan's Founders) or using local spring water (like Rockmill in Ohio).
Today that philosophy has reached its apex: adventurous brewers are creating distinctly regional beers by foraging their own ingredients, among them chanterelle mushrooms, sassafras leaves, and vanilla leaf. (See below.) Sampling them takes some dedication—most are available only on tap—but their numbers are growing. This spring you'll find them at dozens of breweries across the country.
The foraged-beer trend got its start in 2011, in Colorado, where artist and hophead Eric Steen, 31, took eight home-brewers on a few hikes for ingredients like red currants and chokecherries. Before long he franchised the strolls, calling them the Beers Made by Walking tours. Last year, on hikes across the West, he was joined by representatives from 35 U.S. breweries, including Deschutes, New Belgium, and Coalition. The original goal, says Steen, was to create a sort of terroir effect for beer. Plus, he says, "Connecting with a local plant or something growing wild nearby can provide patrons with a sense of native pride."
Few breweries experiment with wild ingredients as devotedly as Illinois's Scratch, which opened last March. Three dozen mason jars sit behind the bar, filled with everything from walnuts to black trumpet mushrooms, all gathered from the brewery's 75-acre farm. "Look at the rise of farmers' markets: people want something that comes from where they live," says Scratch co-owner Marika Josephson. "It's fun to make that happen in beer. It's a new frontier."
---
The 5 Wildest Ingredients Appearing in Beer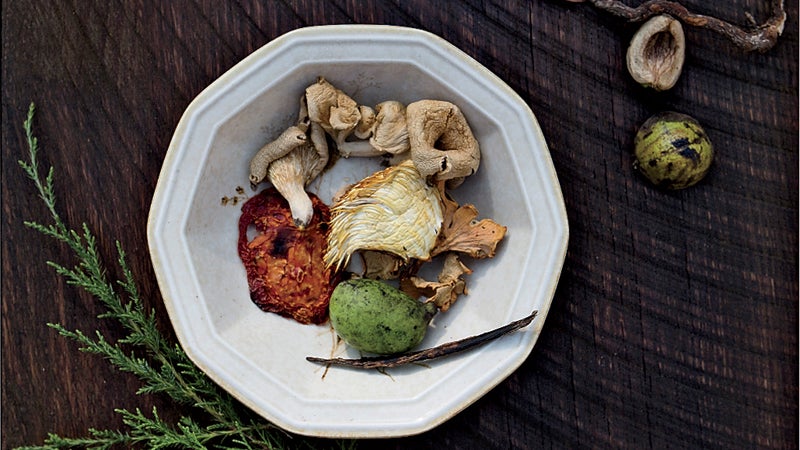 Chanterelles: Yellow, funnel-shaped fungus that lends beer a buttery flavor and an apricot scent.
Sassafras: A tree leaf often used as a thickener in gumbo, it adds a green-tea-like aroma.
Kudzu: An invasive species brought in to control erosion in the South in the early 1900s; it adds a fruity flavor.
Vanilla Leaf: Ubiquitous in the Pacific Northwest, the plant adds—surprise!—a hint of vanilla.
Milk Thistle: The seeds are believed to have medicinal properties, particularly in protecting the liver against toxins. 
---
The 4 Best Breweries Using Foraged Ingredients