Grilling Indoors Is a Thing. Presenting Our 5 Favorite Burners.
Our guide to barbecuing inside when the weather's frigid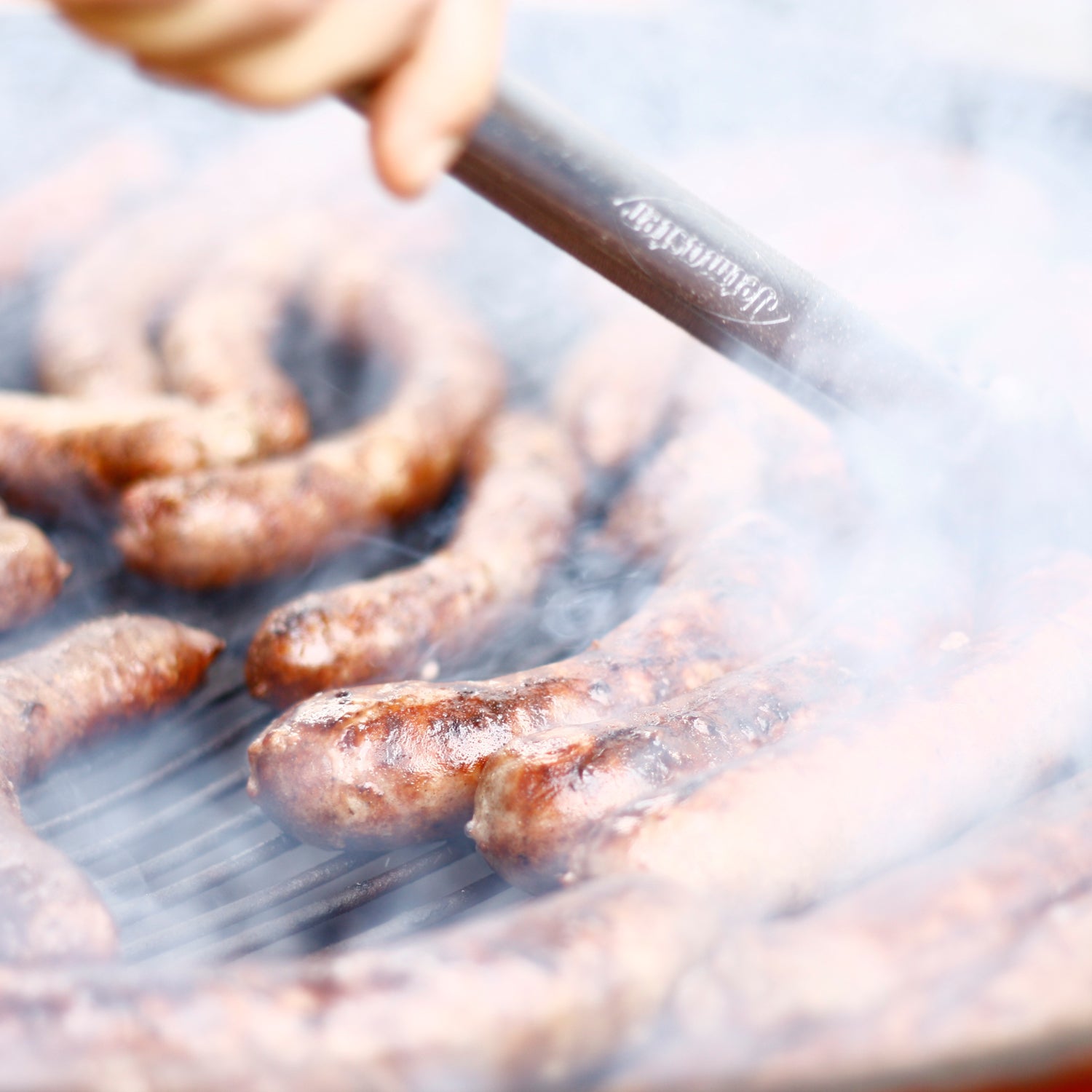 Heading out the door? Read this article on the new Outside+ app available now on iOS devices for members! Download the app.
Sure, grilling is best done outside. But in the middle of winter, when truckers are putting chains on their semis and there's four feet of snow on the deck, you're better off pursuing smoky grilled goodness in the warmth of your kitchen. These indoor grills safely burn charcoal and wood (no gas or electric models here), so you get the barbeque flavor, minus the frostbite. 
Homping Smart Charcoal Grill ($260)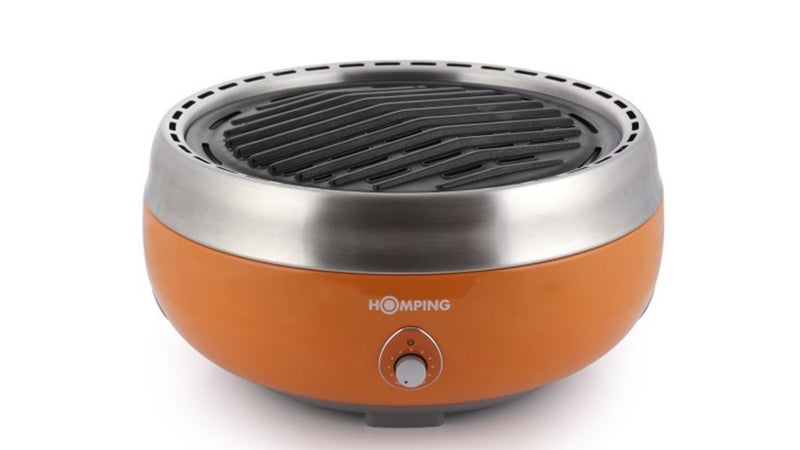 The all-in-one Homping, which looks a bit like a large curling stone, uses a small amount of charcoal and a fan to produce high heat and very little smoke. The company says a mere eight briquettes will provide up to an hour's worth of cooking at 400 degrees. 
---
Adjustable Tuscan Fireplace Grill ($145)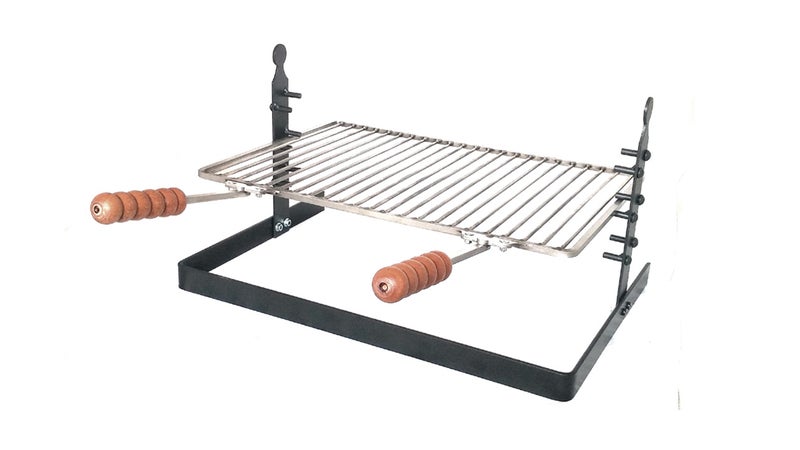 Your fireplace is good for more than just romantic evenings and roasting the occasional marshmallow. The Tuscan Fireplace is a set of durable metal racks that slide into your hearth—perfect for cooking beefsteak florentine in your living room.
---
Bruce Handrail Grill ($80)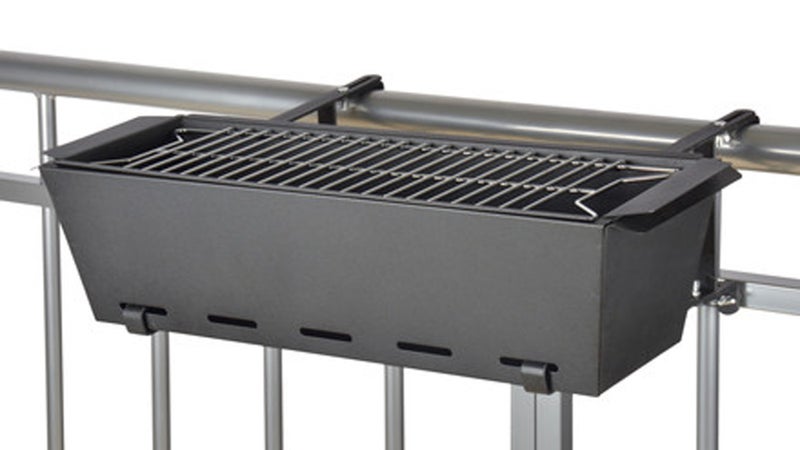 Okay, so this grill doesn't work inside. Instead, it allows apartment dwellers to cheat winter. Designer Henrick Drecker combined the function of a grill with the small footprint of a flowerpot. The result: an aluminum rig that attaches to balconies and window-box hardware. 
---
Brasse Indoor Element BBQ ($195)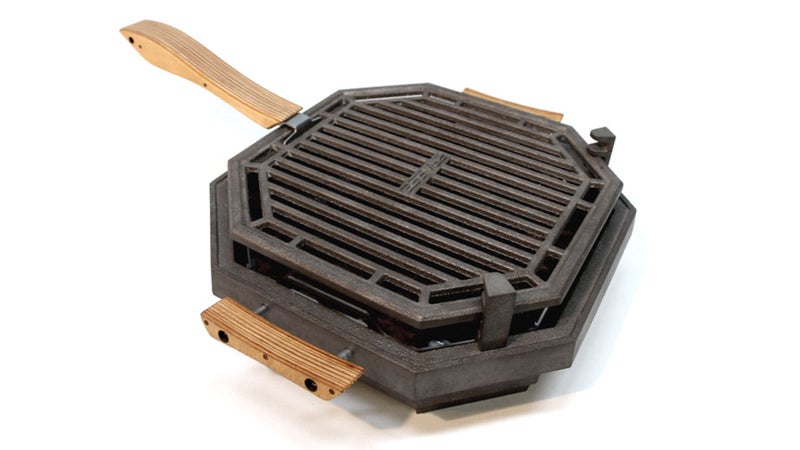 The Indoor Element BBQ uses lava rocks and a stovetop to generate heat. The lava rocks heat up quickly and evenly, and make for a smokier cut of meat. You can adjust the height of the grilling surface depending of whether you're searing or simmering, while a stainless steel distributor steers fats and juices away from the flames. There are also wooden handles for transport and it disassembles for easy cleanup.
---
Nordic Ware Stovetop Kettle Smoker ($133)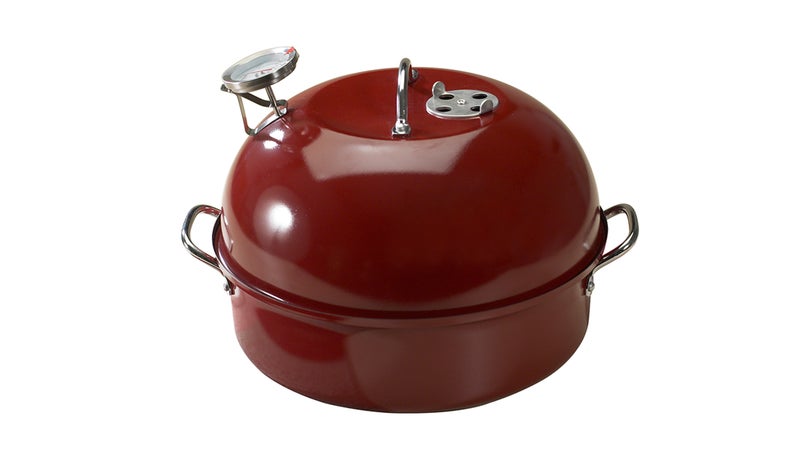 The bottom of the Nordick Ware 365 Kettle Smoker is filled with wood chips. Up top, the large domed compartment holds the goods, be it fish, meat, poultry, or veggies. After setting your kitchen exhaust fan to high, apply heat via your stove's burner until the wood starts smoking. Then close the kettle and let the magic happen. Managing the heat from the wood chips takes practice, but if done right, it won't set off any smoke alarms.
Lead Photo: The Digital Marketing Collaborat