The Hottest Pepper Beers on the Market
Think you can withstand the heat?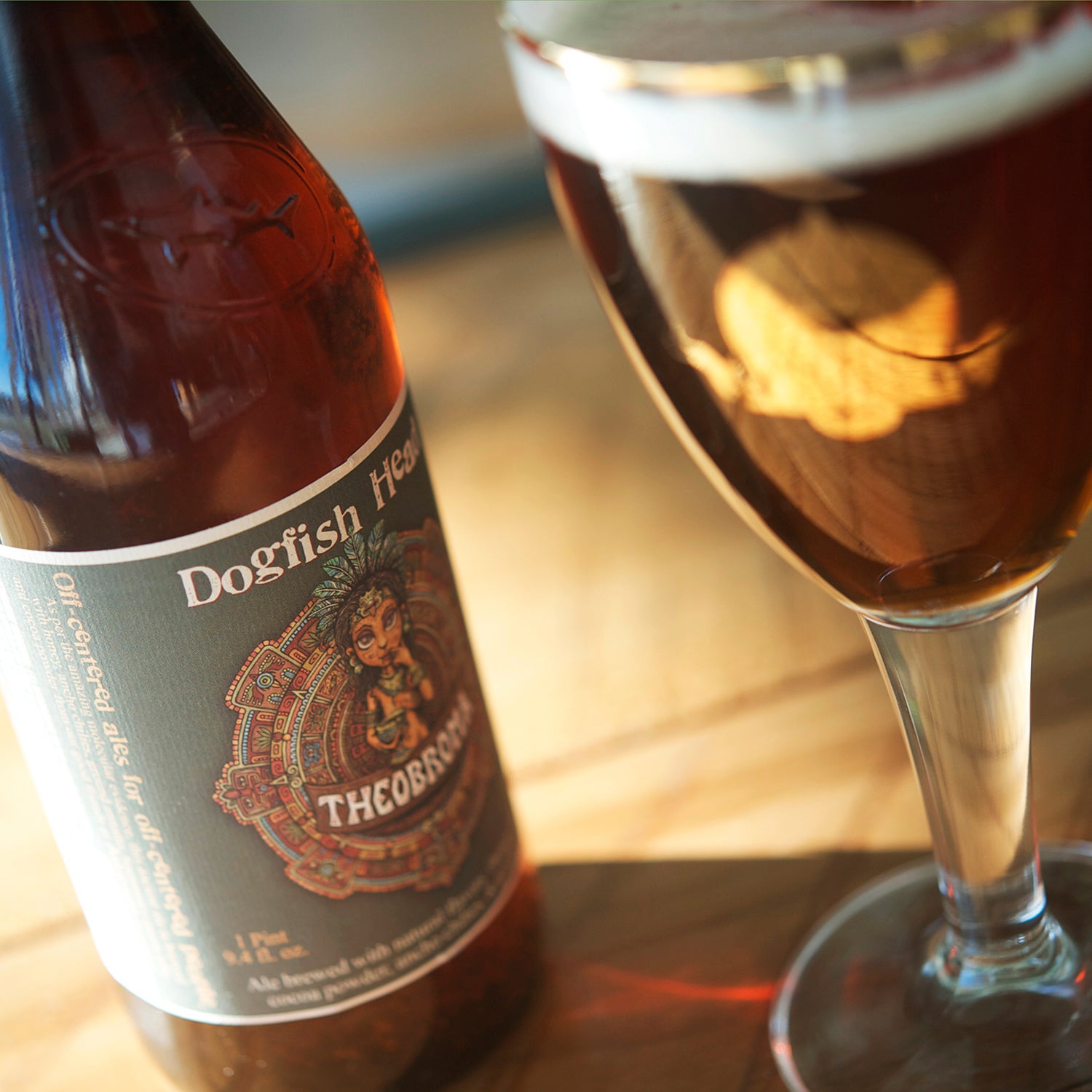 Heading out the door? Read this article on the new Outside+ app available now on iOS devices for members! Download the app.
At Stone Brewing Company, Research and Small Batch Manager Steve Gonzalez knows he's in for some pain when it comes to preparing Crime and Punishment, the brewery's hottest pepper-infused ales. He'll chop, deseed, and sanitize the searing peppers that give the beers their spicy clout: red and green jalapeño, Fatalii, Caribbean Red Hot, habanero, ghost, Black Naga, Moruga Scorpion, 7-Pot, Aji amarillo, Giant White Habanero and Douglah, to name just a few.
Gonzalez's arms hurt for days after he prepped for Stone's 2013 release of Crime (2,000 cases with more than one pound of infused chilies per barrel) and Punishment (3,000 cases with more than two pounds of infused chilies per barrel). "We had on two pairs of plastic gloves, and we put cut-resistant plastic gloves over the top of that. But we had to change gloves every hour because the juices from the peppers would still penetrate through."
Of all the subsets of craft brewing, pepper brewing—where brewers add hot pepper juices, oils, or actual peppers to the beer—is definitely the spiciest. Beers range in hotness from subtle to scorching and they're time-consuming endeavors that are difficult—if not downright dangerous—to mass produce. 
"In some regard, the beer is just a medium to convey the flavor of the peppers," says Tom Whisenand, co-founder of Indeed Brewing, whose flavorful Hot Box Imperial Smoked Pepper Porter is made from Imperial Porter aged over smoked poblano and jalapeño peppers. "That's the beauty of craft beer: You can take unique ingredients and still make a beer that's very palatable and enjoyable, and for some people, the greatest beer in the world."
Think you can handle the heat? Read on for some of our favorite pepper brews: 
Habanero Sculpin, 7% ABV
Ballast Point (San Diego, California)
With a light body and bright flavors including apricot, peach, mango, and lemon, this crisp IPA is balanced by the citrusy kick of habaneros. If you're interested in something that starts sweet and swerves quickly to a burn, this beer is for you. For a complete meal, try pairing it with something flavorful like Jamaican jerk chicken.
Mexicali Stout, 5.7% ABV
Birdsong Brewing Company (Charlotte, North Carolina)
Though Birdsong's Jalapeño Pale Ale is tasty, we're partial to the company's spicy, chocolatey Mexicali Stout. Using local coffee and fresh spices, Birdsong brewers have created a solid stout with a touch of heat at the end—perfect for cool fall days. 
New Belgium + Cigar City Collaboration Ale, 8% ABV
New Belgium (Ft. Collins, Colorado) and Cigar City Brewing (Tampa, Florida) collaboration
Out of all the "Lips of Faith" collaborations between New Belgium and other breweries, this one might top the list. Belgian yeast, citrusy hops, and Anaheim and Marash peppers come together to create the perfect combination of sweet and spicy. Aged on Spanish cedar, this beer has a lingering spicy, peppery finish that will leave you wanting more.
Jalapeño Imperial IPA, 8.5% ABV
Alaskan Brewing Company (Juneau, Alaska)
Right away, the scent of this Alaskan IPA greets you with the juicy, hop-forward aroma of jalapeños. So it should: Fresh jalapeños are used during brewing and also during fermentation. Result: full-bodied flavor and a powerful kick. With maximized jalapeño flavor and a smooth malt body, this IPA is a perfect pairing for heavy pub food.
Theobroma, 9% ABV
Dogfish Head Brewery (Milton, Delaware)
In a nod to early civilizations—and part of Dogfish's Ancient Ale series—this chocolate brew is a glorious blend of Aztec cocoa powder and cocoa nibs, honey, chilies and fragrant tree seeds. "Theobroma" translates to "Food of the Gods," and that seems about right. If you're looking for a complex beer that seems to change with every sip, this should be your choice.
Hot Date, 6% ABV
Piney River Brewing Company (Bucyrus, Missouri)
Though its moniker may seem like a cloying play-on-words, Piney River's handcrafted amber ale is aptly named. Brewed with limestone-filtered Ozark spring water, sweet dates, and a touch of chipotle pepper, this malt-forward ale is warm at the beginning, sweet in the middle, and spicy at the end—just like a good date. 
Lead Photo: Courtesy of Dogfish Head