Kill Your Deer and Eat it, Too
Locally sourced venison is free range and organic—and impossible to get. But that might be about to change.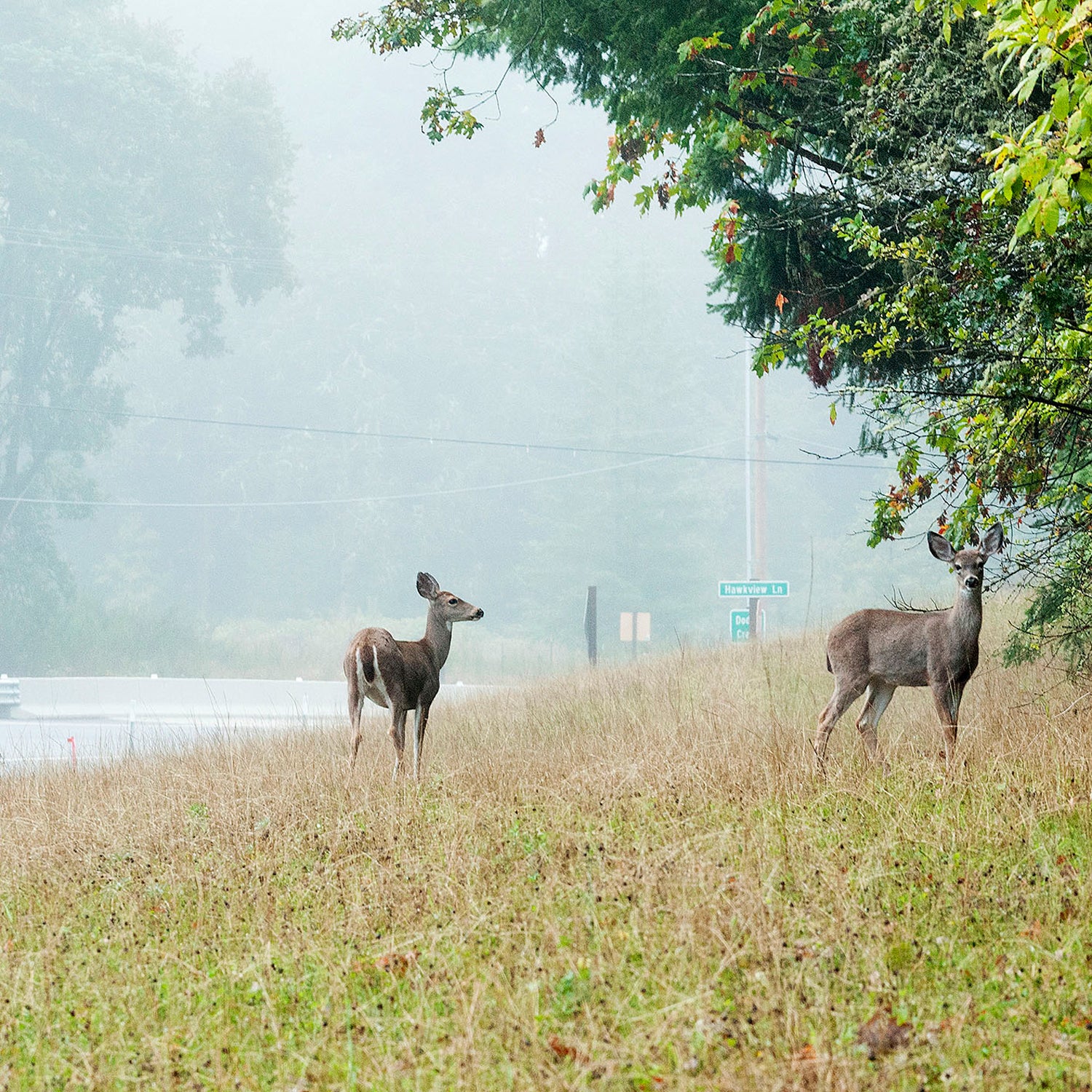 Heading out the door? Read this article on the new Outside+ app available now on iOS devices for members! Download the app.
Despite America's booming deer population, finding locally sourced venison isn't easy. The American farm-raised venison industry is small, and an 100-year-old law called the Lacey Act forbids hunters from selling their meat. Result: most venison at U.S. restaurants is imported from New Zealand.
But wildlife management professionals and government officials are rethinking the Lacey Act and state laws that ban the sale and transport of hunted game. Earlier this year, Caroline Casagrande, a republican in the New Jersey State Legislature, introduced a bill that—if passed—would establish commercial deer hunting licenses in her state. The State Republican Party of Texas called for the repeal of the Lacey Act in its 2014 party platform, and officials broached the subject at The Wildlife Society's annual conference last year, according to Keith Norris, the organization's assistant director of Government Affairs & Partnerships. 
Why the current fuss about a century-old hunting law? The anwer is twofold. Hiring professionals to cull nuisance deer herds is expensive, and America's renewed interest in sustainable, free-range meat has led to record-high demand for local venison. One possible solution: get amatuer hunters to kill deer and then recoup their costs on the free market. 
But a few key issues—such as the effect increased hunting might have on deer poluations and the need for more regulation—need to be answered before the Lacey Act is repealed.
"I'm a hunter myself, but I do not support allowing hunters to sell their meat," says Tim Van Deelen, an associate professor in the University of Wisconsin's Department of Forest and Wildlife Ecology. Van Deelen worries about the effect a commercial market could have on rural deer populations, which are currently controlled by predators and hobby hunters.
In 1900, much of America's game had been hunted to near extinction. "Historically when wild game was legal to sell, the end result was extirpation of many species from several areas of the United States," says Falyn Owens, a deer biologist for Indiana's Department of Natural Resources. "Deer were actually extinct in Indiana for 43 years before they were reintroduced by the state."
The Lacey Act was America's first law aimed at conserving wildlife. Though it did not make it illegal to shoot game, it banned transporting game across state lines, essentially stopping the trade of feathers, most furs, and meat. Each state has since enacted its own prohibitions against selling game. 
It's been wildly successful at restoring wildlife populations. Maybe too successful. In 2013, State Farm estimated there were 1.22 million deer-vehicle collisions on American roads. That number was a slight decline from the previous year, but overall, deer-human interactions are up tremendously since a decade ago. Deer have also been implicated in the proliferation of Lyme disease cases in the northeast. In one town, resident-reported incidences of Lyme dropped 80 percent after a cull dramatically lowered the town's deer density. 
Those urban deer populations need to be controlled, but instead of creating an open market, Van Deelen wants to see a special license created for professional cullers. Well-trained commercial operations could then hunt and sell deer for profit, but only in certain areas so as not to deplete rural deer populations. 
That special license would come with a sticking point: more regulation. To protect rural deer populations (which don't need culling), there would need to be more fish and wildlife agents on patrol. And to protect consumers, all hunters would have to prove that they'd processed the meat in an approved facility—not just their backyard. Dr. Anthony DeNicola, the founder of White Buffalo, a non-profit that professionally culls and sterilizes deer, adds that hunters would also need to prove their shooting proficiency as they'd likely be hunting in suburban areas.
Then there's the fact that to many deer hunters, there is no such thing as too many deer, says Owens with Indiana's Department of Natural Resources. They don't want to limit the number of animals available to hunt. And most of those hunters prefer to kill bucks, not does—a cultural holdout from the days when deer were being reintroduced. Her answer: recruit new eco-conscious hunters from urban and suburban areas who will help limit deer populations and will be more concerned about their locally sourced vension than with how big their trophy is. 
"Management biologists are hoping to shift hunting culture by educating hunters about the ecological effects of overabundant deer," she says. "They are trying to capitalize on a new breed of urban hunter whose goal is organic, free-range, lean meat to put on the table. Ideally, urban hunters not only have no qualms with harvesting does, but they understand how an overabundance of deer can affect them directly, because they're living it."
It's not that far-fetched. Hipster-types have been into taxidermy since the late '90s, and in Indiana, wildlife managers court urbanites with free beginner how-to hunting classes, often held near major cities like Bloomingdale or Indianapolis. Owens teaches a free "beginning archery" class. And an increasing number of cities and 'burbs are starting to allow bow hunting within their city limits. Pretty soon, you might be eating deer shot and killed outside your city—then served day-of at the finest restaurants. 
Lead Photo: Courtesy of the Oregon Departmen