Mountain Bikers Want You to Stop Stereotyping Them at the Bar
A nationwide survey of riders suggests that they aren't as crafty as you might expect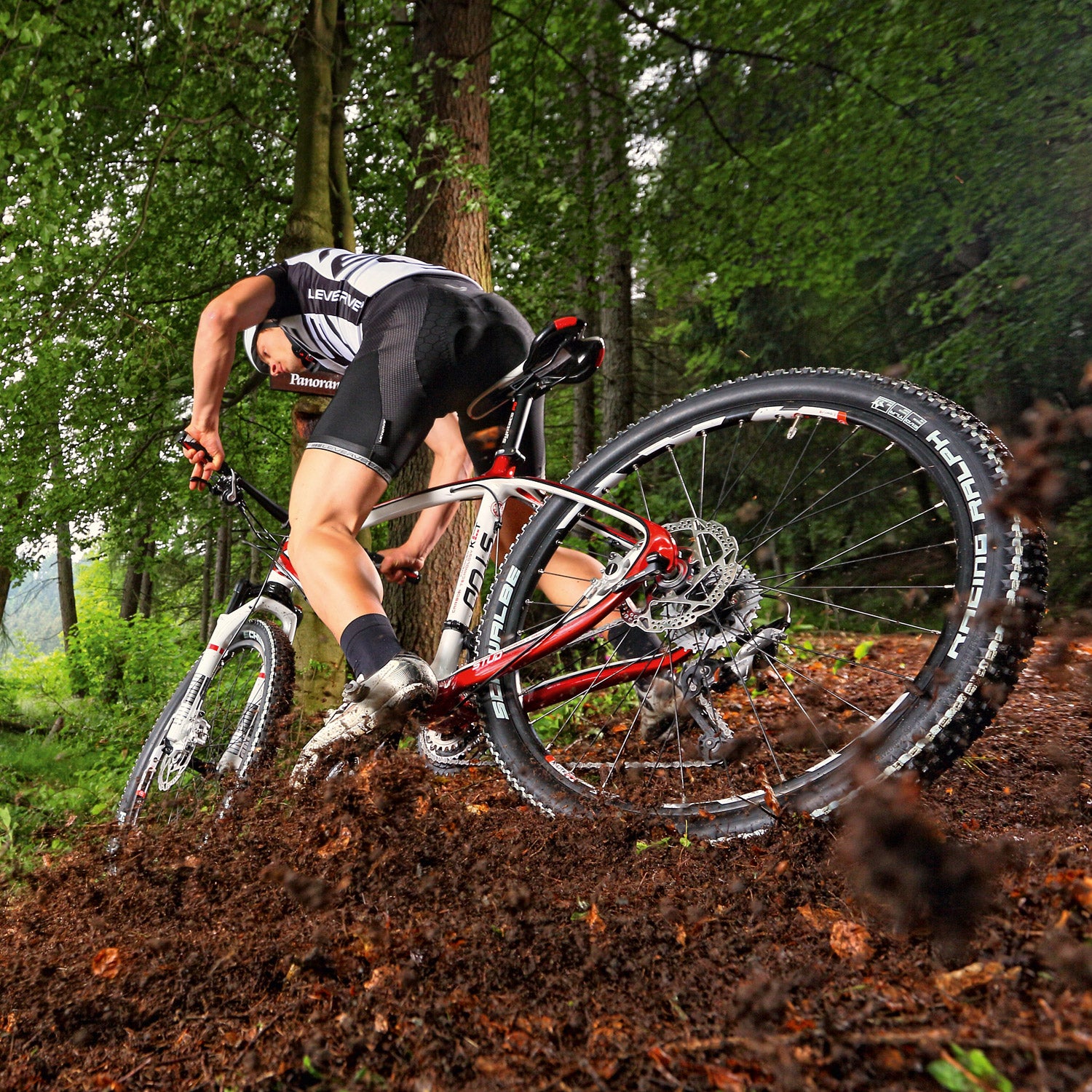 Heading out the door? Read this article on the new Outside+ app available now on iOS devices for members! Download the app.
Cliché alert: The most popular beer among mountain bikers is Fat Tire. 
But it turns out that fat tire riders are drinking a lot of cheap beer too. We owe this knowledge to a heroic effort by mountain bike website Singletracks.com, which polled 1,861 readers in May about their beer swilling habits in its quarterly survey over the summer. Singletracks.com publisher Jeff Barber says that it's the first time the site included a beer-related question in the survey—what's your favorite beer?—and that it elicited a lot of impassioned responses.
"It took days [for us] to go through them and sort them out and make sure people were spelling the beers the same way. It was a lot of work," Barber says. Site workers also had to contend with several unhelpful answers—"whatever I have," "whatever the bar has," "tequila is my favorite beer," etc. 
Their efforts yielded a far from scientific, but still interesting, look into the wide world of the mountain biker's preferred post-ride drink. Revelation one: Craft beers didn't rule the list. Singletracks.com's readers rated both Coors Light and Bud Light as high as Dale's Pale Ale, and faux craft beer Blue Moon wasn't far behind. 
Singletracks.com site workers also had to contend with several unhelpful answers—"whatever I have," "whatever the bar has," "tequila is my favorite beer."
In fact, not one single beer dominated the list. "There were 574 different beers that people said were their favorite," says Barber. And beer preferences were surprisingly localized. In areas where microbrews came out on top, it was almost always the local big name craft brewer (i.e. Dogfish Head in the Mid-Atlantic, Bell's in Michigan, and Stone Brewing Co. in San Diego) that reigned supreme. 
Which is exactly what the craft brew movement is really about. Beer is best consumed fresh, and more and more small brewers are rejecting the notion of growth for the sake of growth. "The heart of the American economy is made up of small communities, and at the heart of each small community is a great local brewery," says Tucker Kalberg, the general manager for Bozeman Brewing Company in Bozeman, Montana. "The local movement is paramount to our existence. If the locals didn't support us, we wouldn't be where we are today. If tourists didn't come here looking for the local flavor, we wouldn't be where we are today."
Local flavor appears to be what mountain bikers want both at home and on the road. "People want to know, 'What's a local brew that I can try when I ride in Moab?' and brewers are capitalizing on that and naming beers after bike-related things," says Barber. Think New Belgium's Shift lager or Deschutes's Chain Breaker IPA.
Ultimately, although Coors, Miller, and Bud fared surprisingly well on this survey, we probably shouldn't be too surprised by the results. According to the Brewer's Association, craft brews only made up 11 percent of the beer market by volume in 2014. "It's kind of deceiving because these [macro] beers are widely available. If anything, mountain bikers are more selective than the general public about the kind of beer they drink," says Barber. 
And let's face it: After a grueling ride spent sipping the lukewarm water in your hydration pack, even macro beer tastes pretty great.