A Primer on Mixing Caffeine and Marijuana
What to know before you wake and make coffee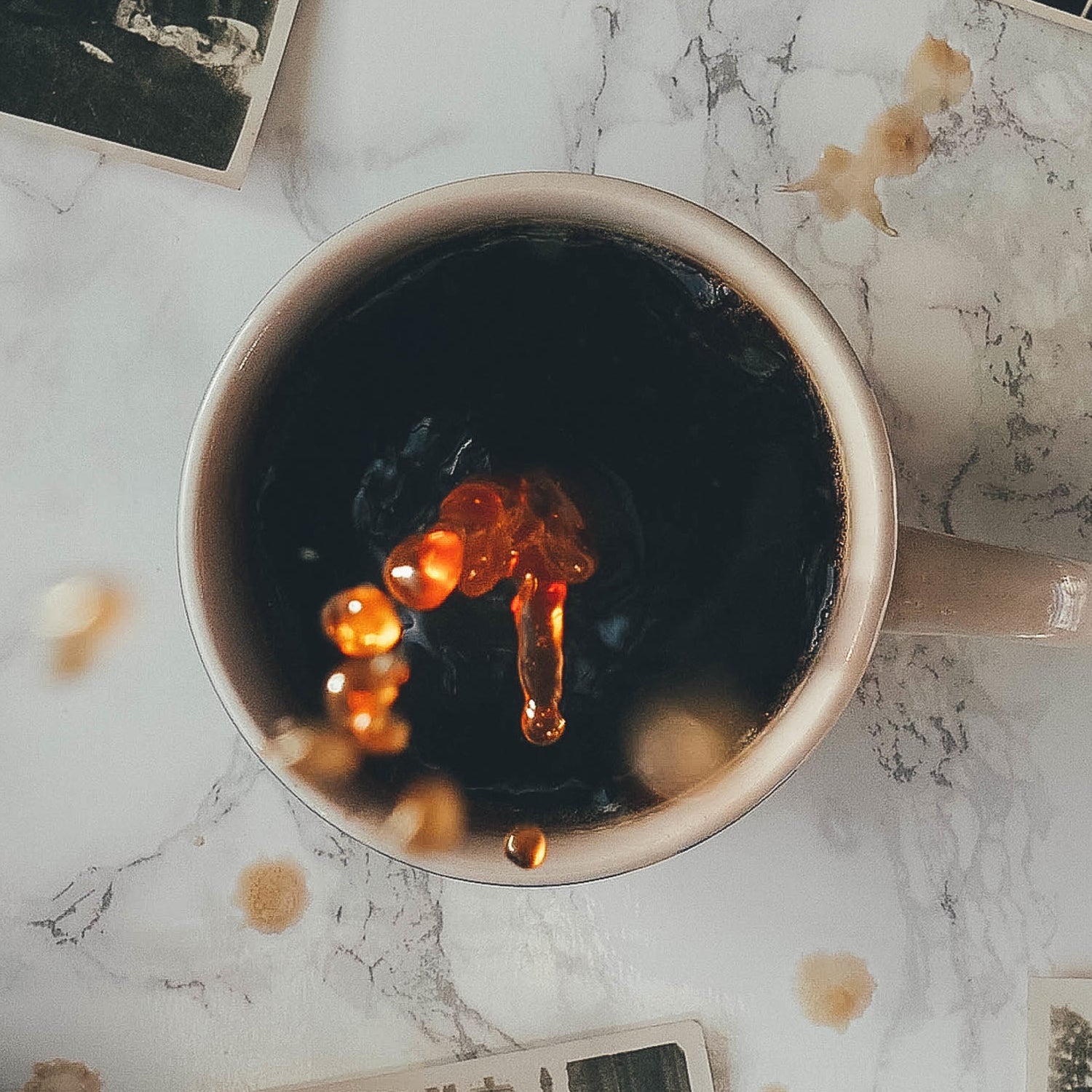 Heading out the door? Read this article on the new Outside+ app available now on iOS devices for members! Download the app.
The legalization of marijuana has brought a bumper crop of weed-laced foodstuffs, from cookies and candies to sodas—and now, coffee. For those who don't have the wherewithal to brew their own from scratch, a handful of companies in California and Washington are offering cannabis-infused coffee products. In January, California-based Ganja Grindz became the first company to sell their enhanced K-cups, filters, and beans in multiple states.
The owner of Ganja Grindz, who goes by the name Haze, says cannabis coffee "gives you the fired-up focus you get from that first cup of coffee in the morning," but with the added calm that helps you organize and attack your day.
We have some questions before we sip, though. Is it really a good idea to combine the stimulant effects of coffee with the psychoactive zing of marijuana? More importantly for anyone who has to function in society, where do the risks fall on the spectrum of Edibles-Gone-Wrong—on a scale of Maureen Dowd's unfortunate candy bar experiment to exploding infused soda?
There's not a lot of scientific research on what happens when you cross marijuana with any drug, says Jordan Tishler, a Harvard-trained physician who now specializes in cannabis-based medicine. From an anecdotal standpoint, he says, the caffeine-and-marijuana combination is probably fine. He's never heard of a scenario where someone had a ghastly reaction after consuming both substances—which makes sense, based on how they work in the body.
Caffeine is processed in the liver then released into the bloodstream, and so is cannabis when ingested, not smoked. But the two go to work in different parts of the brain, and neither seems to change the effect that the other would normally have. That gives coffee an advantage over alcohol, which has been shown to increase the amount of THC—the chemical responsible for most of marijuana's psychoactive effects—that ends up in the bloodstream. "Caffeine interacts with body cells in a less specific manner," Tishler says. Bottom line: drink cannabis coffee correctly, and you shouldn't have to worry about getting any more than you bargained for.
What you will get is reportedly quite a lovely effect. (I have no idea what it's like, mom. Really. Thanks for reading my work, though.) "Coffee seems to counteract that sleepy effect that marijuana can have," says Tishler. "It heightens the heady effect and increases the pleasant hallucinatory experience." Here's what you should know if you're interested in trying it for yourself:
To Brew-It-Yourself or Not to Brew-It-Yourself?
Actually making weed coffee is kind of a trick. Cannabinoids dissolve best in fat, which is why baked edibles almost always rely on a THC-laced butter or oil for their kick. Ganja Grindz gets around this by infusing its packaging with coconut oil that's laced with THC and CBD (another compound found in marijuana that's less psychoactive but has some pain relief properties). It's a patented method, and it means each cup delivers the exact same amount of good stuff—something that might be hard to replicate through home brewing. "Four Advils is always four Advils. That's something we're trying to really bring to this industry," says Haze.
How to Buy It
Not every cannabis coffee product on the market is quite as consistent, since no true federal regulations exist. Read the label carefully to ensure you know exactly what you're getting into. Ideally, look for a product that lists the exact amount of THC per serving so you know what you're getting—many companies offer versions with less THC, if you're new to edibles or cannabis-anything. Tishler recommends first-timers find a product with only 5- to 10-milligrams of THC. Advanced or frequent users can opt for 100- to 130-milligram doses.
Haze also recommends looking for one that is made from a solvent-free oil, which means it won't contain any of the harsh chemicals (like butane) that are sometimes used during the extraction process.
How (Not) to Drink It
Marijuana is slower to take effect when ingested than when smoked. The effects can take an hour to set in and last for up to four hours. So just because you don't feel high very quickly doesn't mean it's not working—and chugging another mug or two won't make things better. Overconsumption can make you feel light headed and anxious. "I'd hate to see someone jittery from drinking too many cups of coffee and then being hit by this freight train of cannabis," says Dr. Tishler.
Lead Photo: Annie Spratt