Salute Your (Elastic Waistband) Shorts at Bacon Camp
Giving a new meaning to fat camp, Camp Bacon is all pork, all the time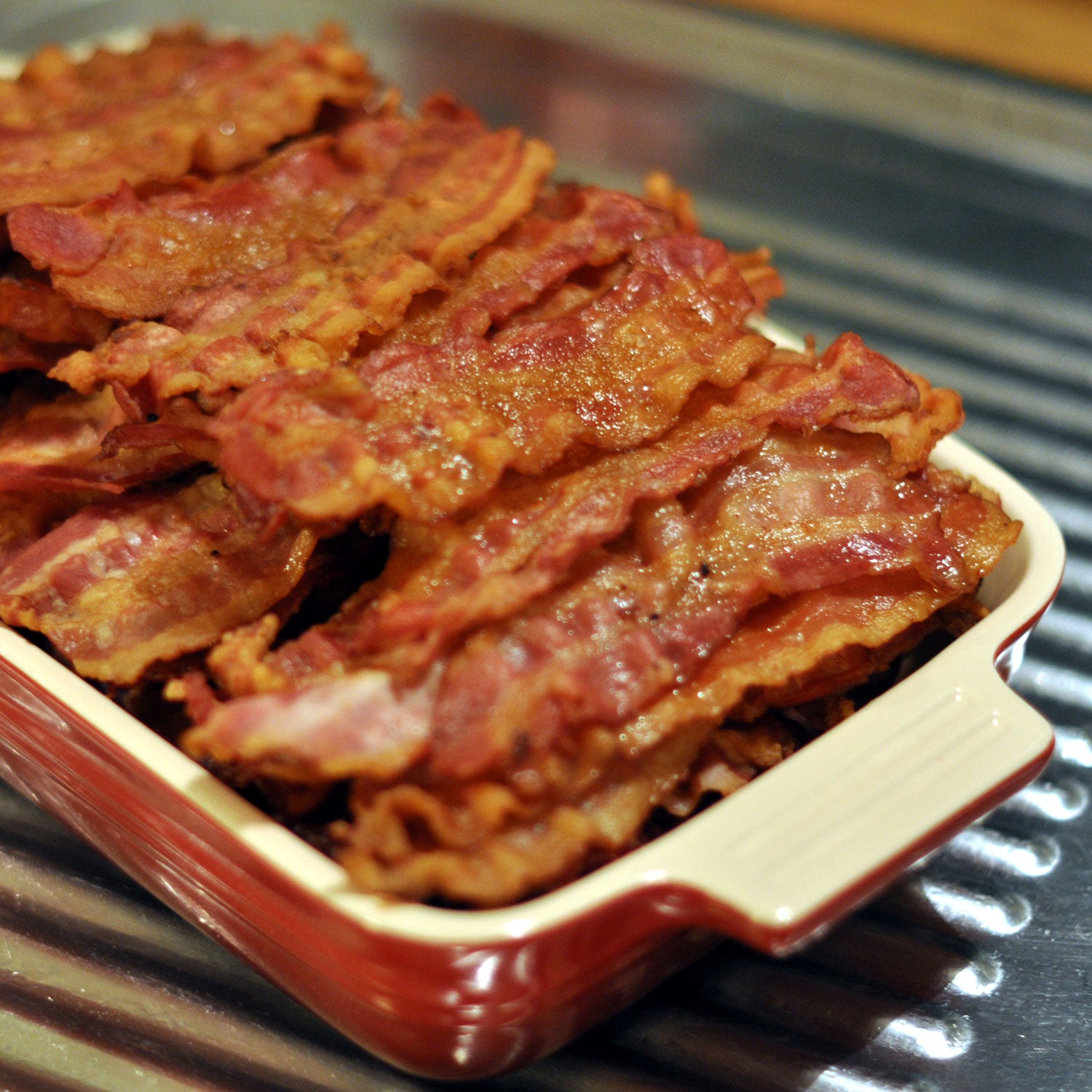 Heading out the door? Read this article on the new Outside+ app available now on iOS devices for members! Download the app.
Next week, Ann Arbor's five-day-long Camp Bacon will commence for its sixth year running. The event encompasses everything you loved about summer camp—from the campfires to the questionable talent shows to the crafts—but with much more pork.
Ari Weinzweig, co-founder of Zingerman's, an Ann Arbor chain of unique food stores and restaurants, and author of Zingerman's Guide to Better Bacon, started the camp a few years ago to bring bacon lovers together. During research for his book, Weinzweig heard about a type of cuisine called "camp bacon" from the Southern Foodways Alliance, a non-profit that documents southern food traditions as part of the University of Mississippi's Center for the Study of Southern Culture. It's when you take a slab of bacon and roast it on a stick over an open fire. The concept—and the name—stuck with Weinzweig.
"There's just something about the idea of Camp Bacon that conjures up great images," Weinzweig wrote in a press release for this year's festival. "Bacon roasting over the bonfire…blue jeans and black hooded sweatshirts with shredded cuffs smelling sweetly of pork belly…maybe classes in bacon cooking and slicing, bacon-sack races, bacon making merit-badges." 
For the first few years the pork-a-palooza was held at various Zingerman's establishments—each includes a deli, a roadhouse, a creamery, and a bakery. But the event quickly swelled (Michiganders apparently love their pork) and Weinzweig needed to find a bigger venue. Luckily, the Zingerman's family of business had recently added Cornman Farms, which raises goats, pigs, and produce, to its holdings. It proved to be an ideal venue.
Seeing participants roasting bacon over an open campfire last year was, "the culmination of a dream for us," says Zingerman's communications manager Eric Olsen. The dream continues this year with a pig-picking BBQ dinner, a Bacon Ball, and a workshop on baking with bacon—a crucial skill that should have been taught in the place of "floss keychain weaving" at your local summer camp. 
The event has become fairly popular in the food community. This year, the lineup for the week includes public radio personalities "The Kitchen Sisters," food filmmaker Joe York, and Kat Gordon, the most famous cupcake baker in Memphis. 
The event is a fundraiser; tickets to the lectures and workshops and cookouts benefit the Southern Foodways Alliance and the local 4-H program. Olsen says it feels good to support these organizations but that, "mostly we do it because we really love bacon."
Amen to that.
Lead Photo: cyclonebill/Flickr