These Breweries Are Using Wastewater in Their Beer
Because the best brewers know: good beer starts at the source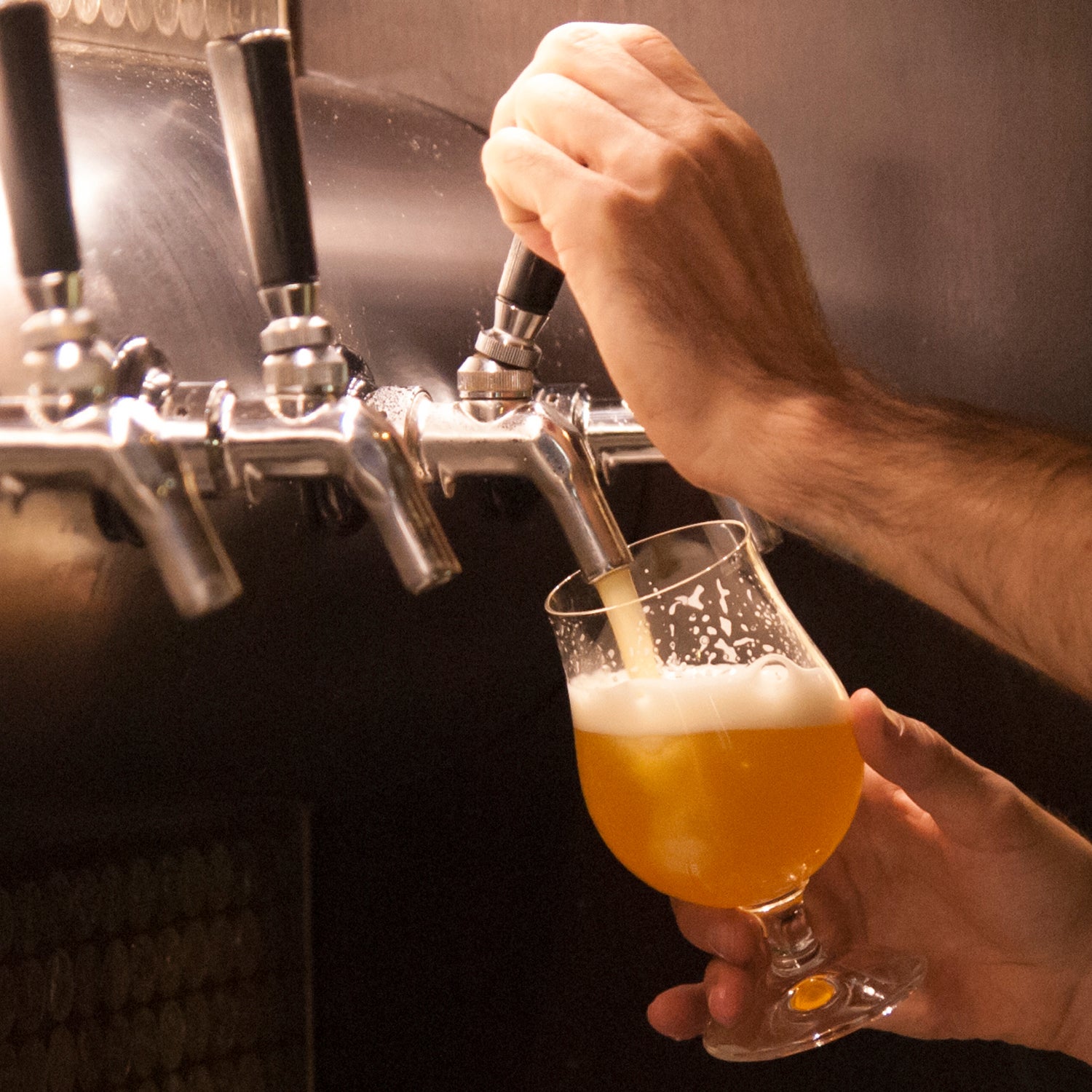 KM4 / iStock
Heading out the door? Read this article on the new Outside+ app available now on iOS devices for members! Download the app.
To make a single 12-ounce can of beer takes about 60 ounces of fresh water, a five-to-one ratio. It adds up, especially when you ­consider that the U.S. produces more than six billion gallons of beer each year. Despite the West's exceptionally wet winter, the nation's supply of potable water isn't getting any bigger, or safer. So brewers across the country are thinking about how that water is used and what exactly constitutes fresh.
Last March, Stone Brewing, in Escondido, California, introduced Full Circle Pale Ale, made from recycled sewer water. Gross? In theory. But a senior brewer claims that it's one of the best pale ales Stone has ever made. 
Others are taking steps with less of an ick factor. One goal at New Belgium's recently opened facility in Asheville, North Carolina, is to find ways to drop that ratio to 3.5 to one. To start with, they've installed a smart water system to detect inefficiencies. Firestone Walker, in Paso Robles, California, is going a step further, building its own treatment plant and recycling water from the brewing process to be reused by the city.
Meanwhile, Portland, Oregon, breweries are getting political. The area takes its water from the Bull Run reservoir, which is fed by a watershed that has been off-limits to humans since 1895. But recently, storm runoff and erosion ­generated by logging on federal lands has threatened the state's water. Enter the Oregon Brewshed Alliance, formed in 2015 by the conservation group Oregon Wild to educate the public and the industry about the dangers of polluting aquifers. There are now 45 members. (Full disclosure: my operation, Wolves and People Farmhouse Brewery, is one.)
Now the OBA is ramping up to fight Trump-administration rollbacks to the Clean Water Act and public-lands protections. "I say it a lot in my work, but I don't say it often enough," says Marielle Cowdin, outreach coordinator for Oregon Wild. "Great beer begins with clean water."