These Four Breweries Are Making Your Beer Less Wasteful
Good beer comes from great water. These breweries are leading the charge to save more of it while making tasty new ales.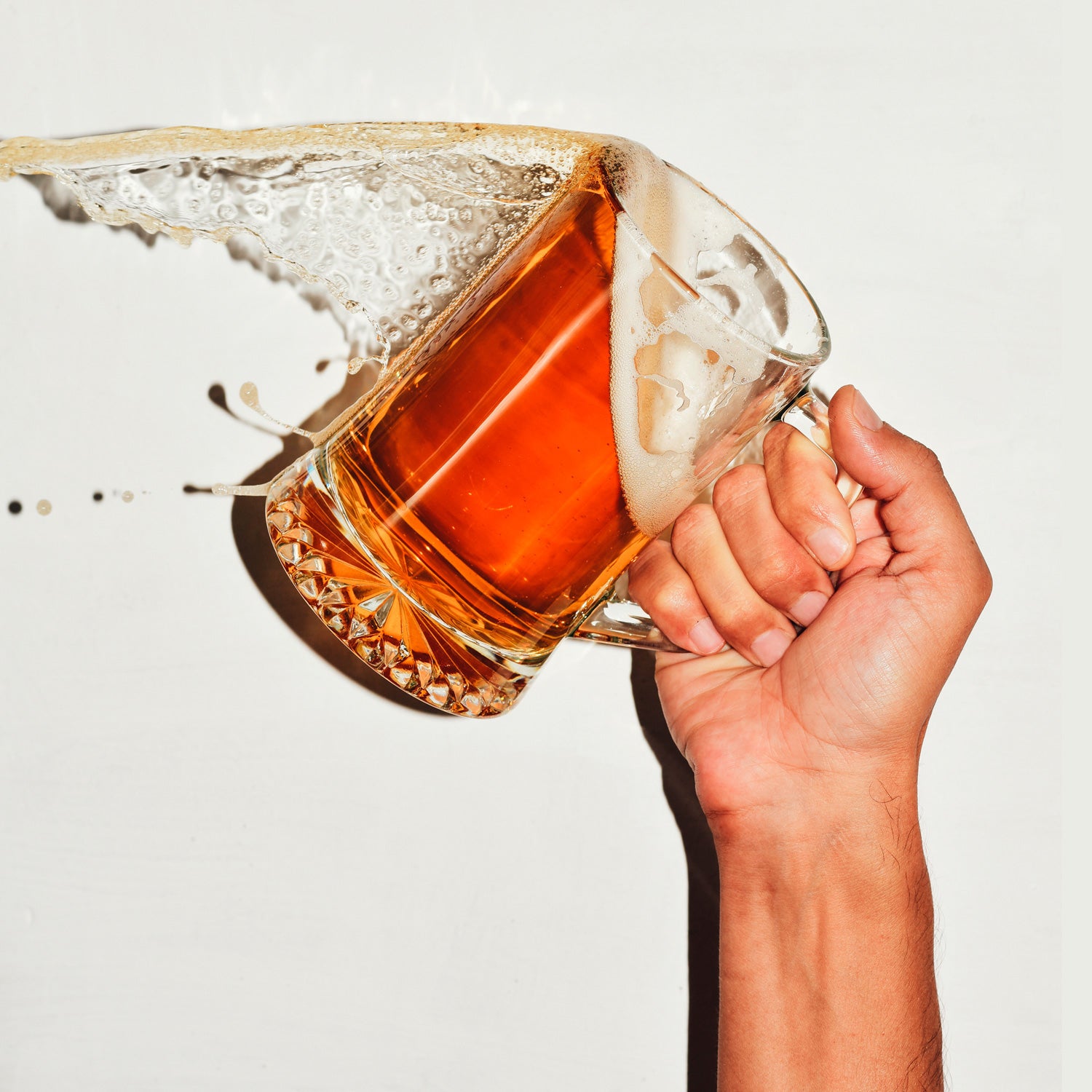 Heading out the door? Read this article on the new Outside+ app available now on iOS devices for members! Download the app.
Just as brewers have gotten creative with all manner of fruit-infused IPAs and all things barrel-aged, they're now figuring out new ways to tamp down water usage. It's really only fair for breweries to lead the way on this issue—beer is a huge water user. According to the Brewers Association, the average brewery uses seven barrels of water to produce one barrel of beer.
Earlier this year, Stone Brewing took what is likely the most avant-garde approach yet, releasing a beer made from wastewater called Full Circle Pale Ale. But it's only one of many ways that brewers are shooting for a better water-to-beer ratio, from cleaning to brewing to discarding waste. "Good water is essential to making our product, and using less of it is one way for us to take care of it," says Liz Wonder, the sustainability coordinator at Founders Brewing in Grand Rapids, Michigan.
Here are some of the brewers who are leading the charge.
Stone Brewing
You actually can't get any of Stone Brewing's potty-brew because it was all devoured within hours. The brewery created the beer to promote San Diego's push to get a third of its drinking water from cleaned wastewater by 2035. Kevin Faulconer, the mayor of San Diego, tried the first sip and declared it delicious. Other city VIPs quickly followed suit and soon it was gone. Apologies to those hankering for a taste: there are currently no plans to deliver toilet-water beer to retailers around the country.
Half Moon Bay Brewing
This Northern California brewery has made several batches of beer using leftover shower and sink water from a nearby NASA facility. Unfortunately, brewmaster James Costa says, "You can't sell beer made with gray water in California. It's one of the issues we're trying to use this beer to push forward." Costa actually loved working with the recycled water, saying that because it had been so thoroughly filtered, "it has a much more neutral taste than the water we'd normally get." The extreme filtration led to a softer mouthfeel, and in a blind tasting, tasters couldn't tell a difference between the gray-water beer and a similarly brewed option that used the local tap water.
Oskar Blues Brewery
"Our company is built on a culture of being outside, so protecting our resources is part of that," says Brian Schaeffer, a brewer at the Oskar Blues facility in Longmont, Colorado. When the company first started tracking its water usage, it averaged about five gallons of water to one gallon of beer. "It wasn't the worst ratio in the world," says Schaeffer. But the company wanted to try to go lower. Today, each barrel of Dale's Pale Ale and Old Chub takes only three barrels of water per one finished barrel of beer.
One way Oskar Blues achieved this lowered ratio was by revamping its canning processes. Previously, cans were rinsed with water before beer was poured in. Now, the brewery uses a gush of deionized air to prep cans. "When you're canning 20 hours a day, even at a trickle, that's a lot of water you're using," says Schaeffer. The company also streamlined its cleaning process, so less water goes down the drain with every rinse.
Oskar Blues is working to tackle another issue facing many brewers: what to do with wastewater. Brewing creates extra yeast that brewers have to dispose of. "We used to sidestream that yeast down the drain," says Schaeffer. But that can create problems for local water treatment facilities, because if there's a lot of yeast, it outcompetes the microorganisms the plants use to clean wastewater. Now the brewery captures that extra yeast, moves it to a holding tank, then gives it to local farmers, who feed it—along with spent grain—to livestock.
Founders Brewing
If you really want to get serious about water conservation, hire a sustainability coordinator for your brewery. That's what Founders Brewing did, and now Liz Wonder scrutinizes every inch of the company's brewing process. The result is a 15.5 percent reduction in water use since 2013.
Wonder ekes out water savings by implementing a more efficient cleaning system and investing in vapor condensing units. "During the boil [stage of the brewing process], a lot of steam comes off the kettle," says Wonder. A tube system captures that steam, condenses it back into water, and funnels it back into tanks, where it's used to heat incoming tap water and to clean. (The brewery doesn't use this captured water in beer, because it could impart unwanted flavors.) And while many breweries use water-based chiller systems to keep machines from overheating, Founders switched to a glycol-based operation. It's a closed-loop system that recycles the glycol, using a compressor to keep the chemical cool as it circulates through the machinery over and over again.
This year, the brewery is averaging just 3.2 barrels of water to every barrel of beer, down from four in 2013. For a brewery that's aiming to produce 460,000 barrels of beer this year, that's a literal deluge of water saved.
Lead Photo: Juan Moyano