Vaporized Alcohol Is Actually Pretty Good
The future of whiskey tastings doesn't involve a shot glass or liquid, but a glass globe and vaporized spirits
Heading out the door? Read this article on the new Outside+ app available now on iOS devices for members! Download the app.
Bold prediction: In 2015, we won't drink our liquor. We'll inhale it.
Julie Palmer got the idea for the Vaportini—a device that vaporizes spirits—while traveling in Helsinki. A friend introduced her to the Finnish tradition of dumping vodka over the coals of a sauna, and she found the effect intoxicating. So Palmer decided to bring the tradition back to the United States, but in a way that involved less awkward sauna nudity.
With the help of her father, a retired engineer, Palmer designed and patented the Vaportini, a pint-glass-like base with an orb perched on top.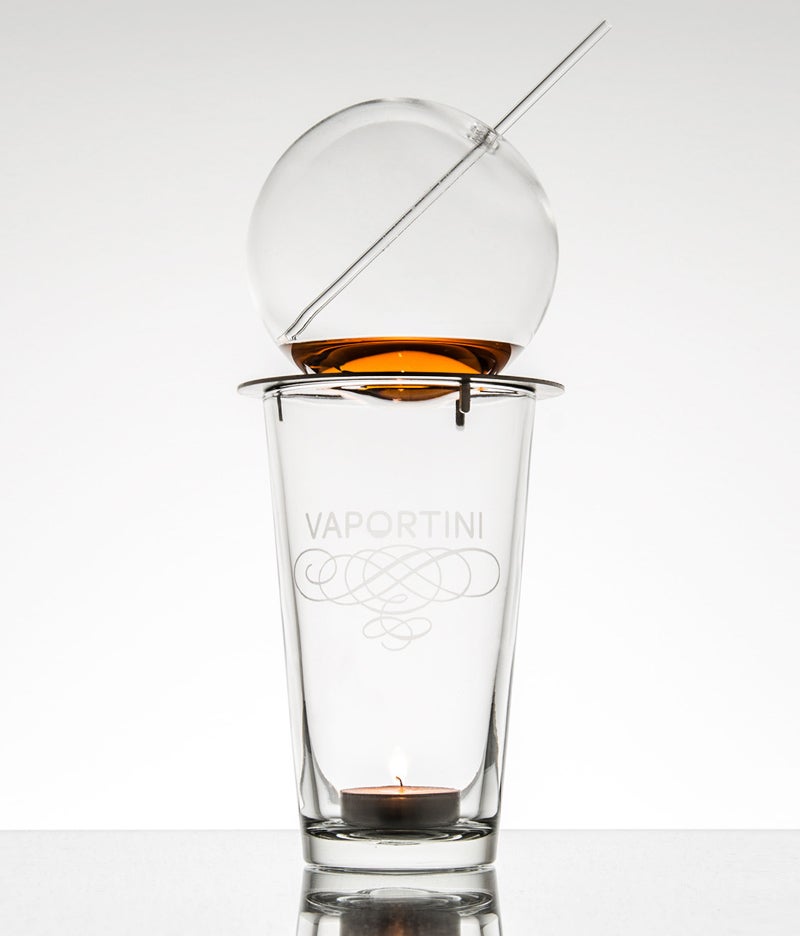 Drinkers, or inhalers, pour up to an ounce and a half of liquor (anything 60 proof or higher will work) into the glass globe and then light a tea candle beneath it. As the liquid warms, the alcohol vaporizes, letting you "sip" the fumes through the glass straw.
"It's very social," says Dustin Carpenter, the general manager of mEAT, a Chicago restaurant that offers Vaportinis at both of its locations. "People order it with dessert and pass it around. It's a conversation piece."
According to Carpenter, the technique lets the liquor's flavors shine; he recommends using it with infused vodkas or nuanced scotches. Palmer likes to mix dried cherries with whiskey and let both flavors mist into her mouth.
If heating alcohol over an open flame sounds dangerous, Palmer says she and her father did extensive safety testing. "Unless you used something like Everclear, something that's like 100 proof, it was really hard to get it to catch on fire."
The Vaportini does have one other benefit: Sipping air has almost no calories. But it also has the drawback of metabolizing very fast. "It hits you quickly, but you're not drunk for very long," Palmer says. "The biggest complaint we've had has been that you don't get drunk enough."
Lead Photo: Courtesy of Vaportini