The World's Best Cookie Jar
Have your cake, cookies, and candy—and eat it too. Just not all at once.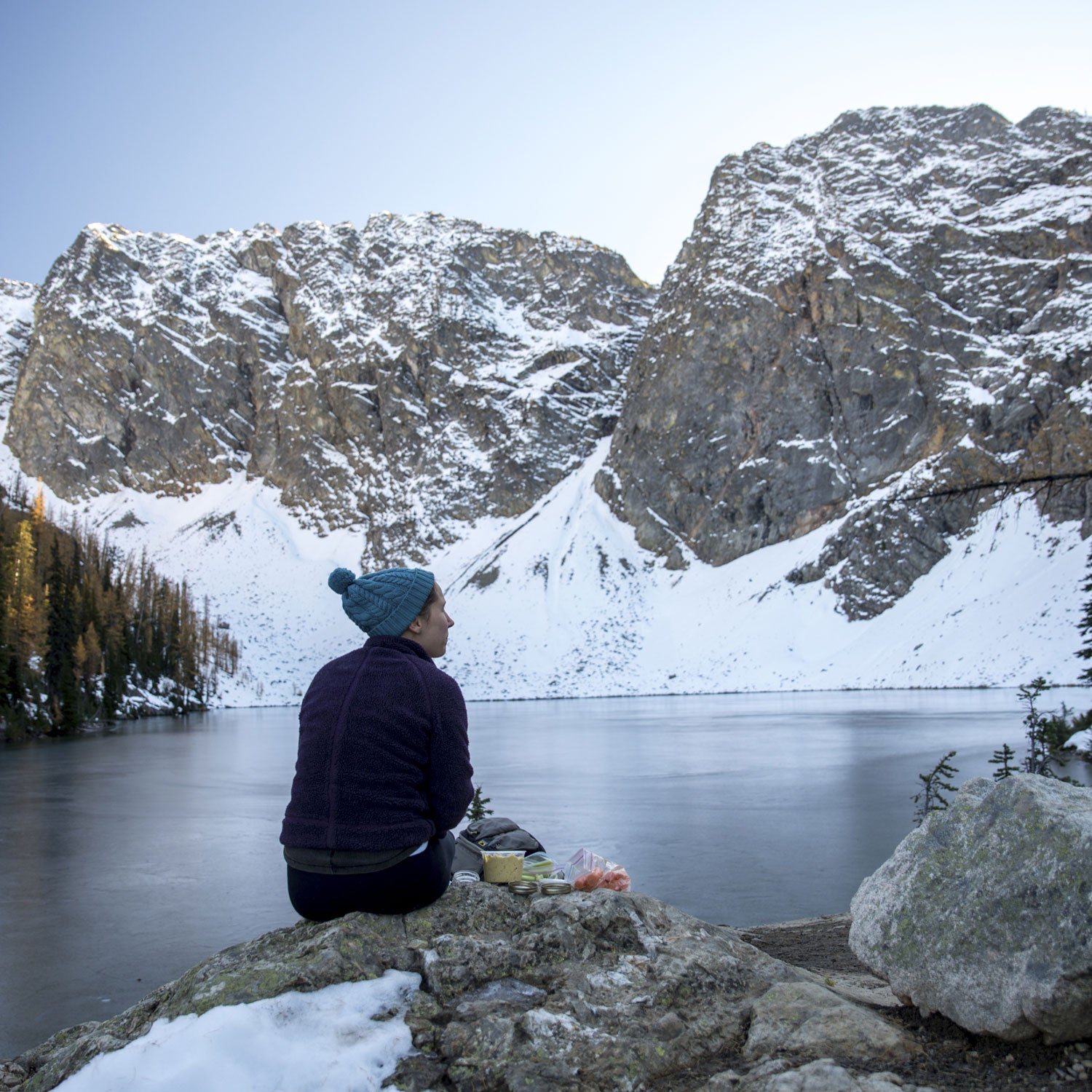 Heading out the door? Read this article on the new Outside+ app available now on iOS devices for members! Download the app.
Forget running 800-meter repeats. Since you baked those chocolate chip cookies, you've been perfecting the 30-meter repeat: couch, kitchen, couch, repeat.  
You shouldn't feel bad about your lack of self-control. Willpower fatigue—or the inability to make a lot of good decisions in a row—is well documented by social scientists. But that still doesn't make it a good excuse for sucking down cookie number 14 of the day.
Luckily, David Krippendorf understands your inner fat-kid desires. He's the creator of the Kitchen Safe, a locking, time-release cookie jar that solves the perennial problem of too many cookies in the kitchen.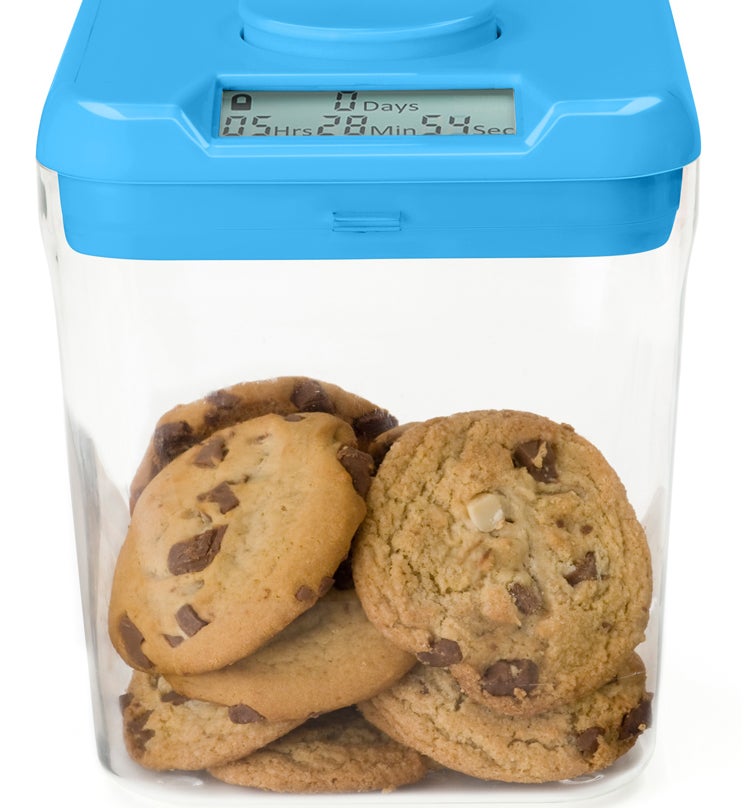 "For me it was always one of those things where if I had it around I'd eat it," says Krippendorf. "Sometimes my wife would hide things in the house for me, but that would just cause me to search the house for it. Or I'd eat a few cookies and then throw the rest of the package away—I kept thinking, what's a better way of going about this?"
At the time Krippendorf was an MBA student at MIT. He recruited engineering classmates (and brothers) Ryan and Nick Tseng to help him build a prototype. Then the trio turned to Kickstarter for funding and quickly raised $41,991. (Good on you, America, for realizing your collective self-restraint issues.)
The plastic container has a lid with a programmable timer. You tell it when to re-open and it goes to work keeping whatever you crave out of reach. Krippendorf says that there's no way to circumvent the timer once it's set—even taking out the batteries will only freeze it in place. If you really need to get into the bin, your best bet is channeling hangry Godzilla and stomping it to smithereens.
While most customers buy the container for its intended use, Krippendorf says there have been some surprising secondary markets. "Some people who smoke [pot], and during the week they need to work, but on weekends they want to smoke out, they're buying it," he says. "And we're getting people from the bondage area. I guess people put their chastity key in there and lock it up. If you Google 'Kitchen Safe bondage' you'll see it come up on forums." (We know better than to do that from our work computers, but you're free to.)
At present there are no plans to make one with an electro-shock lid, and Krippendorf says he doesn't think there's a need for it. No offense, Krippendorf, but you haven't lived with my roommates. Cookie monsters, all of them. 
$49, kitchensafe.com
Lead Photo: nickrlake/Thinkstock