You Should Be Eating Yak Burgers
The animals are sturdy, low-maintenance, and their meat is more flavorful and has more protein than beef. Time to dig in.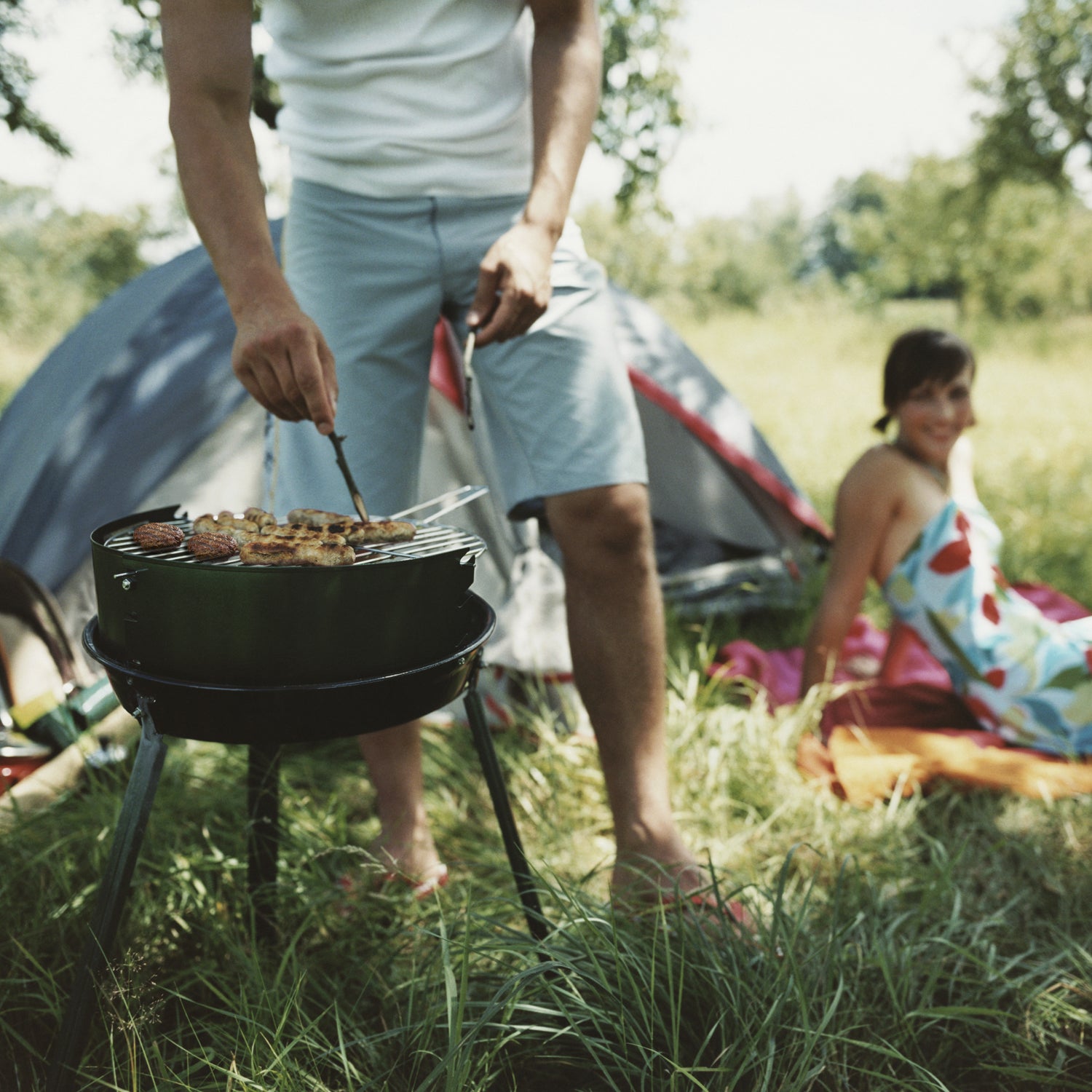 Heading out the door? Read this article on the new Outside+ app available now on iOS devices for members! Download the app.
In 2011, Tom Allan and his wife headed to Nepal to hike and search for yaks. The couple had purchased several of the animals to raise on a Michigan farm, and they wanted to see how the yaks survived in their native environment.
High in the Himalayas, the Allans had their answer. "This trip was part of the big question mark—and the big experiment—of what we were really getting into," says Allan. "The Himalayas are pretty barren. You get up there and it's mostly rocks—rocks and wind. So these things living up there have to be incredibly efficient." 
He quickly found that yaks fared better than the Scottish Highland cattle he'd been raising for more than 20 years in Michigan's Upper Peninsula. The yaks were hearty and low-maintenance, and ate approximately one-half of the hay that a cow did—a perfect fit for the UP's brutish, windy winters, and an economical solution for someone looking to expand their livestock. 
Allan's not the only one who's started raising the animals. There are now approximately 7,500 yaks in the U.S., more than thirty years after their introduction from Canada. And though yaks have been in North America for nearly a century, interest in them didn't begin to pick up sharply until five years ago, says Jim Watson, president of the International Yak Association. Watson attributes the spike to the growth—and activity—of the breeders' association. "There's far more interest in the animals, there are more animals being registered, and more new members are coming in [to IYAK]," says Watson of the recent spike. "This past year, we doubled our previous year's numbers."
Yaks, and their meat, have a huge number of uses. Raw yak fiber is valued at up to $5 per ounce, and there's also yak butter, yak steaks, and yak rides. "As an agricultural animal, they're multi-dimensional," says Watson, who's been raising yaks in Montana since 2001. "They're extremely durable, extremely beautiful, and they're easy keepers. They're far more interesting than Angus."
And more flavorful. Yak meat, which is about 95 percent fat-free, is naturally ultra lean, and a unique distribution of its fatty acid percentages make it high in moisture content. The result: an incredibly juicy meat. It's also high in "good" fats, low in "bad" fats, and contains just 20 to 30 percent of beef's Palmitic acid, the most common fatty acid found in animals and plants. 
Yak tastes a bit like bison, but it's a much deeper red thanks to higher hemoglobin in yaks' blood cells. The animals, built for high-altitude environments with less oxygen, also have up to three more ribs and a larger lung capacity than cattle.
So where can you dig into a yak burger? Tyrone Green sells yak burgers and sausages out of his Dark Side of the Moo food trucks in Hoboken, New Jersey. Though yak is just one of the 20 some meats served at this "exotic meat emporium," Green says it's the best.
"Everyone who tries it loves it," says Green. "It's got characteristic traits of beef, but it just tastes better. People ask what they should try—kangaroo, llama, camel—but I say the yak is the best thing we have. Not one person has come back and said I've exaggerated, or that it was just ok. 'Best burger I've ever had,' is probably something I've heard 100 times since I've started selling it."
Here are four other places where you can sample yak across the country. And if you're interested in buying yak meat directly, visit localharvest.org to find a farmer in your area.
Bebe
Columbus, Ohio
A pop-up restaurant at the landmark Hey Hey Bar & Grill in Columbus's German Village, Bebe's Yak Attack! burger has since dethroned sauerkraut balls as the establishment's most notorious item. It's easy to see why: two yak patties, American cheese, special sauce, arugula, tomato and diced onion all served on a brioche bun by local bread hero Matt Swint. Rotating menu. 
Everest on Grand
St. Paul, Minnesota
There are no burgers on the menu here. Everest on Grand has instead chosen to focus on using yak in more traditional dishes. Try ground yak in the form of yak keema, which is a curry cooked with potatoes and peas. Other options include yak momos (steamed dumplings) or yak thukpa, which comprises ground yak, vegetables and rice noodles cooked into a soup with garlic and ginger.
Cowgirl
Santa Fe, New Mexico
At this Santa Fe institution, skip the barbecue and order the Taos Mountain Meatloaf: Made from a blend of local yak and all-natural beef, the meatloaf is topped with a gravy made from molasses and Left Hand Stout and paired with chipotle mashed potatoes. You'll be thankful you did. Seasonal item. 
Yak It To Me VT
Mad River Valley, Vermont 
Nestled between two storied ski resorts, the town of Waitsfield is now receiving attention for more than just its snow, skiing and mountains—and this mobile wagon is a big reason why. Focusing solely on yak meat, it hawks yak sausage, yak dogs and various iterations of yak burgers. For an Italian twist on a classic yak (burger), see if you can get your hands on one that skews Caprese and is topped with grilled fresh mozzarella cheese, tomato and roasted garlic.
Lead Photo: Digital Vision/Thinkstock