Your Next Favorite Drink Is Brewed with Sweet Potatoes
Nutritionists and pro athletes all worship at the altar of the orange tuber. Will cocktail enthusiasts be the next to join?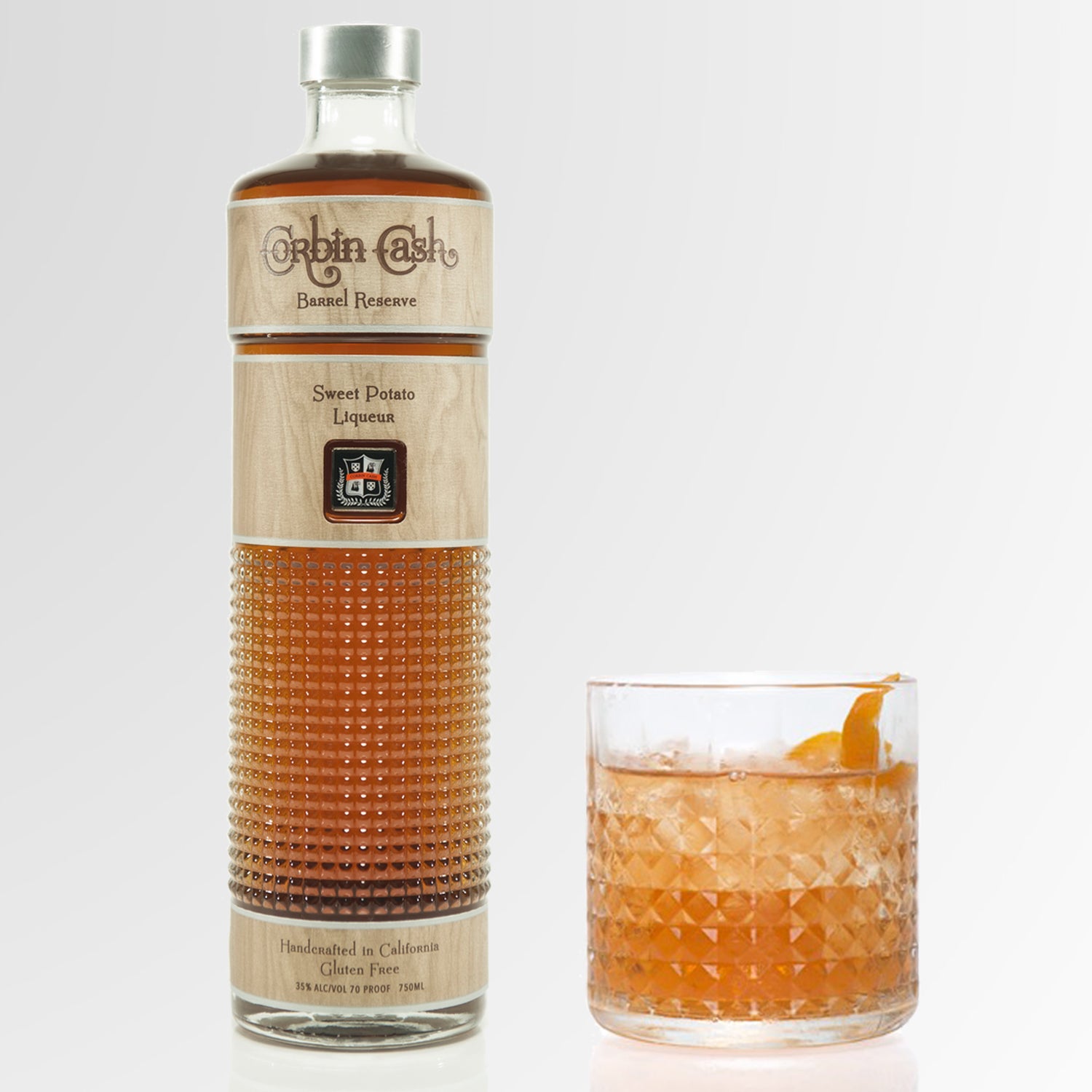 Heading out the door? Read this article on the new Outside+ app available now on iOS devices for members! Download the app.
We've all heard the advice: We should be eating more sweet potatoes. Nutritionists love the tubers for their high potassium and vitamin A content, and endurance athletes love the sustained energy they provide. So here's our question: Does drinking sweet potato liquor count? 
Since vodka is often (but not always) made from potatoes, it was only a matter of time before someone tried subbing in potatoes' bright orange, botanically distant cousins. That someone was David Souza, a fourth-generation sweet potato farmer in California's Central Valley. He first started experimenting with sweet potato liquor in 2007, and by 2010 had introduced a sweet potato vodka. This year he's added gin, whiskey, and liqueur to the lineup. It's more than just a novelty—the distilling process is low-waste, the ingredients are mostly farm-grown, and the resulting booze is a complex new addition for your next cocktail. 
Souza grew up on a farm, but he spent time in the promotion business in Las Vegas, where he saw firsthand the monetary value of unique booze. As he watched craft distilling gain momentum, he wondered if he could find a way to make his harvest part of it. "I wanted to get involved in the craft spirit movement, so I bought a book off the internet and started this in my garage."
Unfortunately, the thing that makes sweet potatoes healthier than white potatoes is the same thing that makes it tricky to turn them into alcohol. Sweet potatoes contain sugars our bodies can't actually break down. Because of that, sweet potatoes don't spike our blood sugar too quickly and provide a longer energy boost. But the yeast needed for the fermentation process couldn't break down these sugars either. For his first batch, Souza had to use 25 pounds of sweet potatoes to extract enough alcohol for one 750-milliliter bottle, which "wasn't going to be economically viable, but the flavor profile was really, really good," he says. (Vodka made with normal potatoes requires anywhere from three to 17 pounds. For example, Woody Creek Distillers in Colorado, which makes artisanal bottles in small batches, uses 13 pounds a bottle.)
Souza describes his sweet potato spirits as "having a hint of sweetness, a floral nose, and a caramel-sweet finish."
Unwilling to give up, Souza looked for an enzyme that he could add to help the yeast break the sugars down. Eventually, with the help of another company, he found one that worked. Today it takes only 10-to-15 pounds of sweet potatoes to make a batch of his Corbin Sweet Potato Vodka. Souza describes his sweet potato spirits as "having a hint of sweetness, a floral nose, and a caramel-sweet finish." But it doesn't actually taste like a sweet potato. "It's more of an earthy, nutty tone than a sweet potato flavor." 
After he extracts the liquor from the tubers, Souza is able to sell the leftover mash as animal feed. "All we want is the sugar. The protein and carbohydrates go to the cows." The other neat thing about sweet potatoes is that their growing schedule overlaps perfectly with rye, a common main ingredient in whiskey. "Sweet potatoes use a lot of nitrogen, and the rye root systems go down 13 feet to remove a lot of the remaining nitrogen," Souza says. That means growing sweet potatoes in rotation with rye protects local waterways from excess nitrogen runoff. It also means Souza can make sweet potato whiskey with farm-grown rye.
Currently, the Souza family farm sells sweet potato vodka, whiskey, and liqueur. But selling whole sweet potatoes still makes up the majority of Souza's enterprise. "This is less than one percent of my business," he says. But distilling is a great use for sweet potatoes that wouldn't make the cut for grocery stores: those that are too big, too small, dented, or otherwise unlovable. "And I can get more for them by turning them into liquor than by selling them for sweet potato fries," he says. 
As for whether it's better for you than regular potato-based vodka, the answer is probably not—it's unlikely any vitamins or minerals will make it through the distilling process, though Souza notes that sweet potato vodka, gin, and liqueurs are all gluten- and grain-free. But, hey, if you want to pour Paleo drinks at your next party, this stuff might qualify—though how those crafty cavemen made stills before the Bronze Age will forever remain a mystery.  
The Colonel Corbin
Sweet potatoes with marshmallows on top are great for the under-21 set. For a more adult sweet potato recipe, try serving this simple cocktail at your next holiday party.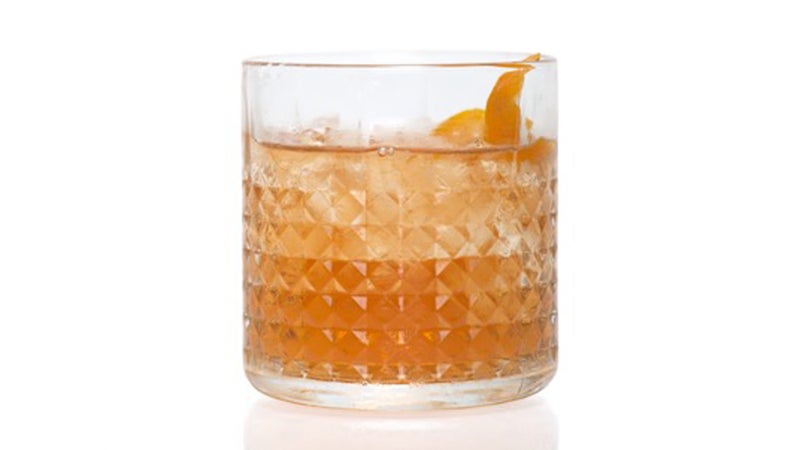 Ingredients:
1.5oz Corbin Cash Blended Whiskey
1oz Corbin Cash Sweet Potato Liqueur
4 dashes Angostura Bitters
Preparation:
Add all ingredients to a mixing glass or tin.
Stir well and strain into a chilled coupe or cocktail glass.
Garnish with an orange twist.
Lead Photo: Sweet Potato Spirits