The 10 Weirdest Things You Can Eat at an Aid Station
Some of these funky foods from races all around the world will give you a performance boost. Others you should avoid at all costs.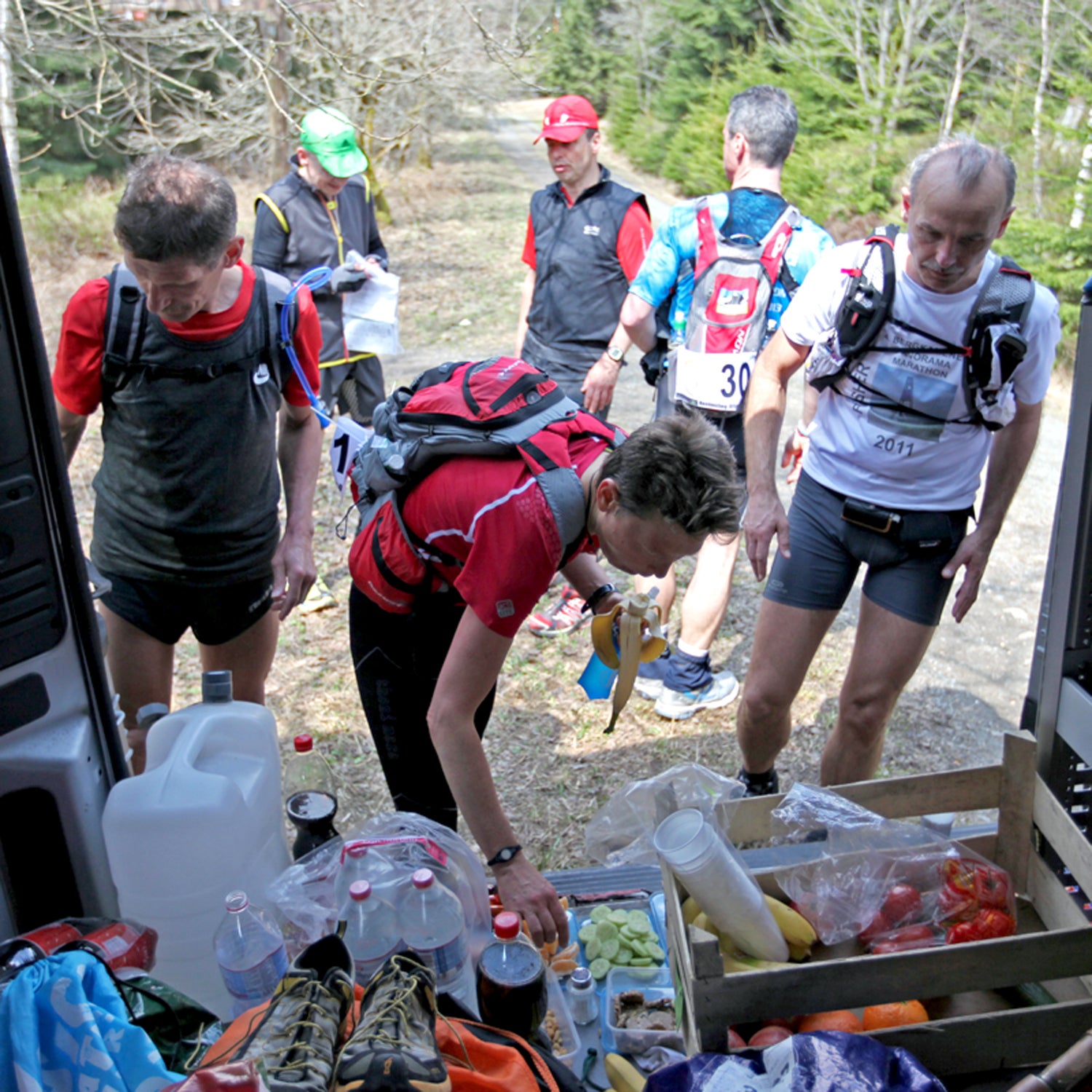 Stephan Zirbus/Hexensteig Ultra(Photo)
Heading out the door? Read this article on the new Outside+ app available now on iOS devices for members! Download the app.
Last year, covered in mud and wolfing down cookies and a sports drink at the finish line of the Eugene Curnow Trail Marathon, I started chatting with a Frenchman. At aid stations back in France, he told me, they had ham and baguettes.
Suddenly, our heavily processed spread seemed less impressive. And it made me wonder: Do runners in other countries know something we don't?
Thus began my quest to find the quirkiest, most interesting aid-station foods from around the world. The biggest surprise of my search? How dominant American-style race items like Gatorade are in every country. But each culture views comfort food through its own lens, so in addition to sugary sports drinks, there's still a lot of funky stuff out there. I now present to you the fruits of my labor, which I vetted with help from Lisa Dorfman—a running nutritionist, retired pro triathlete, and 30-time marathoner—who explained the nutritional value of each item.
Ready to run through the world's aid stations? Let's eat. 
Onigiri (Sticky Rice Balls): Japan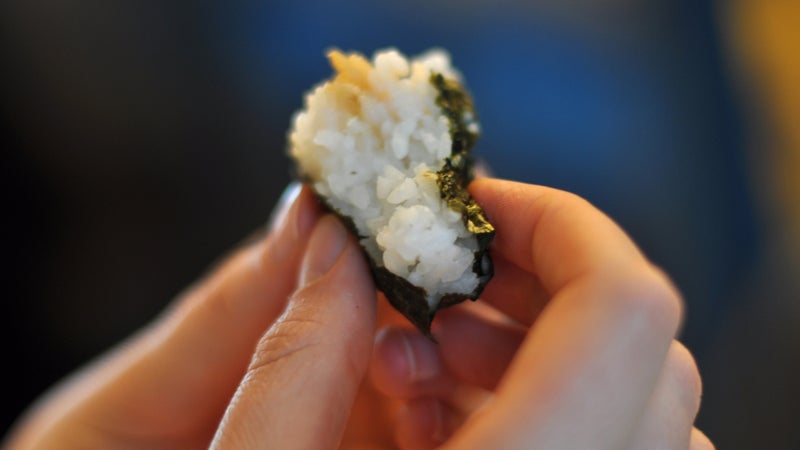 Race: Saroma Lake 100k Ultramarathon
Why It's There: These are the original PowerBars. Compact and full of quick-digesting carbohydrates, rice balls are particularly useful for high-altitude events, when the body prefers carbs over fat because they provide faster energy. 
The Verdict: Eat it. Gluten-free and energy-dense, with around 180 calories and 39 grams of carbs per ball.
Buy It: Ultrarunner Scott Jurek has a recipe for onigiri in his book Eat and Run because it's one of his training staples. There are also several recipes online.
---
Mini Smoked Sausages: Germany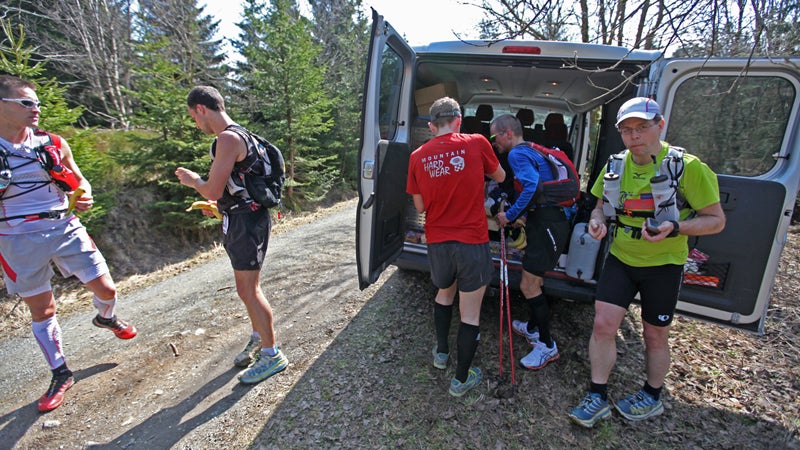 Race: Hexenstieg Ultralauf
Why It's There: Smoked sausages are a typical Northern European comfort food, and they're packed with energy—including a lot of fat. 
The Verdict: Don't eat it. Dorfman cautions that some runners may have stomach touble because of the preservatives often found in smoked sausage, while others may have trouble handling the large amount of saturated fat while exercising—five links have 14 grams of fat, more than a third of which is saturated.
Buy It: If you really want sausage, go for something lighter on the fat, like Turkey Lit'l Smokies. They have half the calories and a third of the fat of their multi-meated brethren, but 33 percent more protein (eight grams instead of six). 
---
Mochi Soup (Seaweed Broth with Rice Cakes): Japan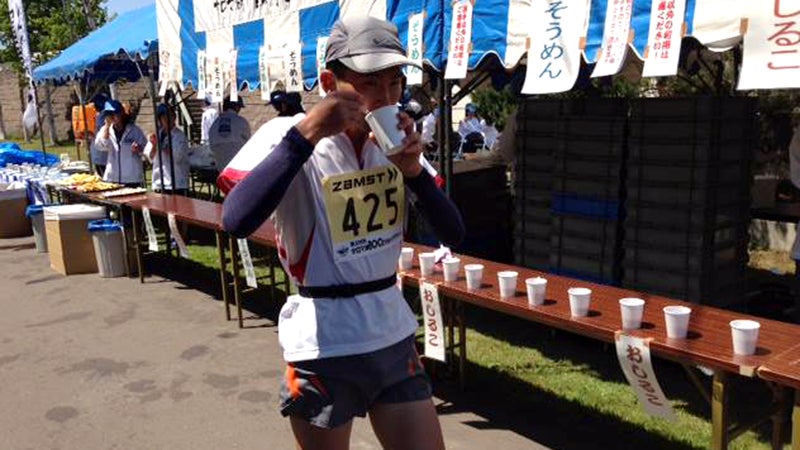 Race: Saroma Lake 100K Ultramarathon
Why It's There: Umami is the "fifth taste" after sweet, sour, salty, and bitter. It's sometimes described as a meaty richness. We think of it in relation to steak or roasted tomatoes, but Japanese tastes lean toward rich seaweed or fish broth.
The Verdict: Eat it. This is a triple threat: water, electrolytes, and protein from the broth, quick-digesting carbohydrates from the rice cakes, and the warming effect of a bowl of soup. "I've spent time in Japan and China," Dorfman says. "Mochi is the coolest stuff ever." (For more on the athletic benefits of broth, check out this story.)
Buy It: You can buy mochi in refrigerated section of your local Whole Foods store (expect to pay around $10 for a pack). If you want to make the full soup, try an online recipe.
---
Pollo Sudado (Chicken Stew): Colombia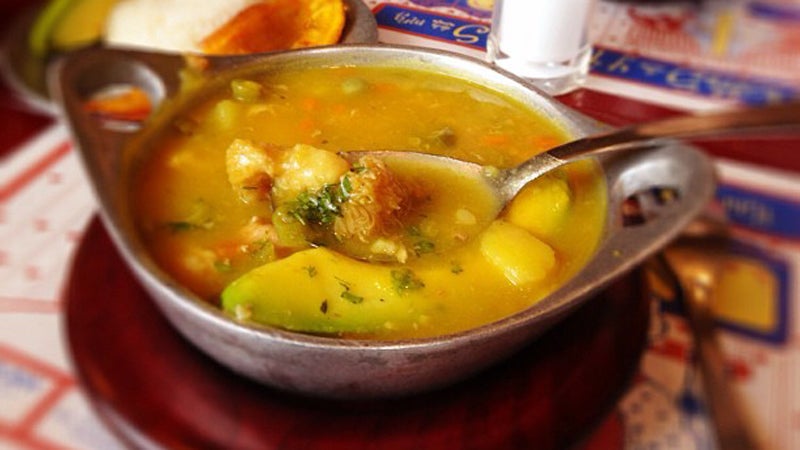 Race: Chicamocha Run
Why It's There: A hot soup with tender chunks of chicken, onions, and potatoes, pollo sudado is supposed to be great for the ultrarunner because it combines hydration with carbohydrates and protein.
The Verdict: It depends. Ultrarunners who aren't sensitive to onions and garlic will probably like this mild soup. But for a faster race like a road marathon it may be too heavy: try it instead as a post-run meal.
Buy It: This is one you'll have to make yourself. But the recipes are generally easy to follow and make plenty of servings. 
---
Roquefort Cheese: France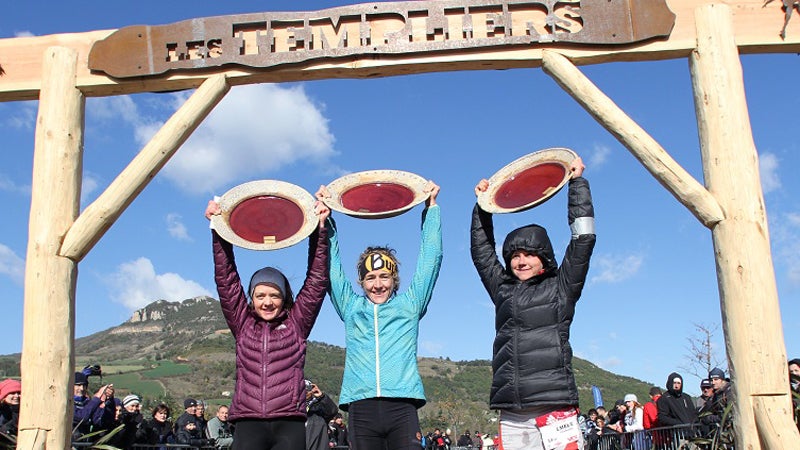 Race: Trail des Templiers
Why It's There: Blue cheese is a calorie-dense food (100 calories per ounce), that's popular in France.
The Verdict: Don't eat it. Saturated fats can cause digestive issues, making this a poor choice for endurance athletes. While dairy products' balance of protein and carbohydrates makes for a good recovery option, too much dairy during or before a workout can lead to nausea and cramping.
Buy It: Any grocery store should have a selection.
---
Umeboshi (Pickled Plums): Japan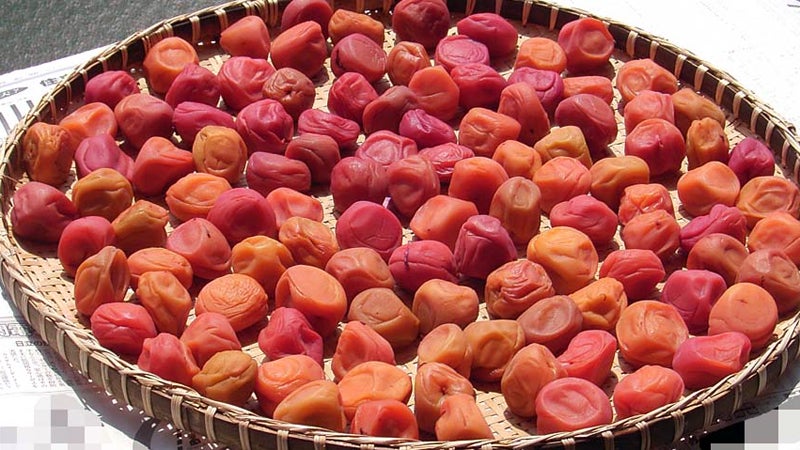 Race: Saroma Lake 100k Ultramarathon
Why It's There: Tart, low-calorie, and refreshing, these serve a function similar to pickle juice at American races, which is thought to help alleviate cramping because its acidity allegedly improves muscle signaling.
The Verdict: Eat it. "The sodium is off the charts," Dorfman says, which can be an advantage if you need a quick electrolyte boost—think of it like a natural salt tablet. The acidity may very well help reduce cramping. 
Buy It: Get a jar at your local Asian grocery or Whole Foods for around $15.
---
Red Wine: France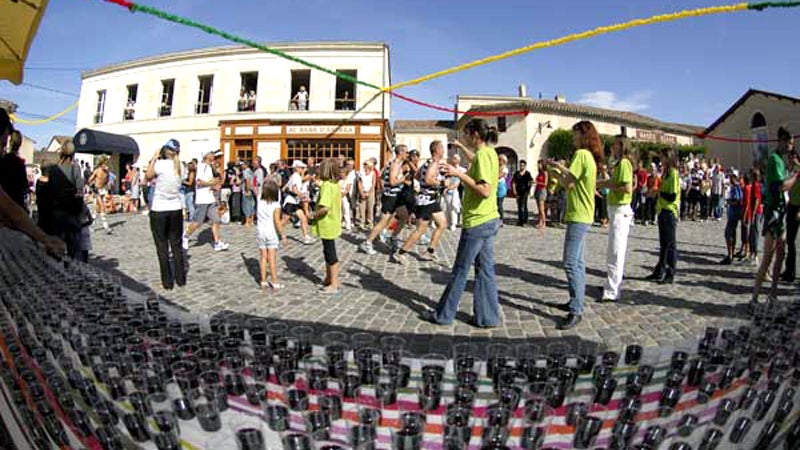 Race: Marathon du Medoc
Why It's There: Antioxidants like resveratrol are thought to have health benefits, such as reducing inflammation and limiting the spread of cancer cells. The alcohol alone can improve circulation and reduce pain. Of course, French race organizers don't claim to serve red wine for its health benefits—it's all about being gourmet and classy. 
The verdict: Don't drink it. Those health benefits are long-term only. During exercise, the alcohol in wine dehydrates you and hinders performance. Unless you're running a beer mile, don't drink and exercise.
Buy It: We're not exactly sommaliers. But if you get a chance to try the 2009 Descendientes de Jose Palacios "Petalos del Bierzo" Bierzo—sold for $20 online—you should take it. 
---
Sweetened Green Tea with Spearmint: Morocco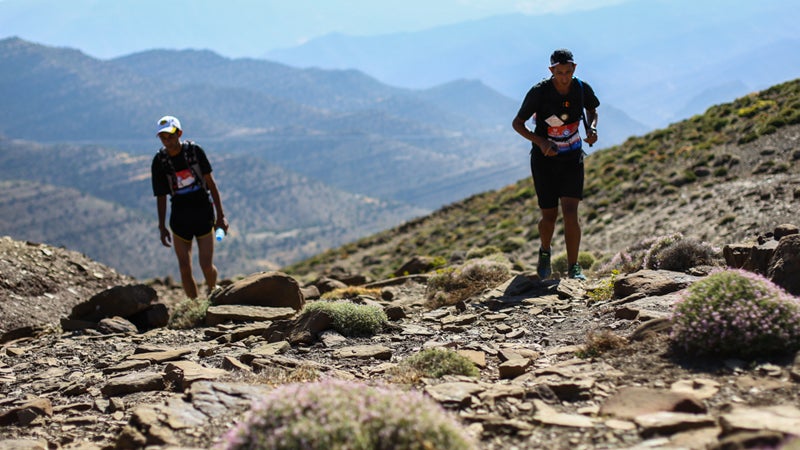 Race: Trans-Atlas Marathon
Why It's There: It's hydrating and provides simple carbohydrates, and mint can help alleviate nausea, according to a 2013 study published in the journal of the European Institute of Oncology in Milan.
The Verdict: Drink it. In addition to the physical benefits listed above, it provides mental relief. "The only thing I feel might make the difference is that mint can be very soothing," Dorfman says. "As you do these endurance races I think your senses—the smells, everything on a personal level—are more sensitive."
Buy It: Your local grocery store has green tea for $3.
---
Anko (Sweet Red Bean Paste) Sandwiches: Japan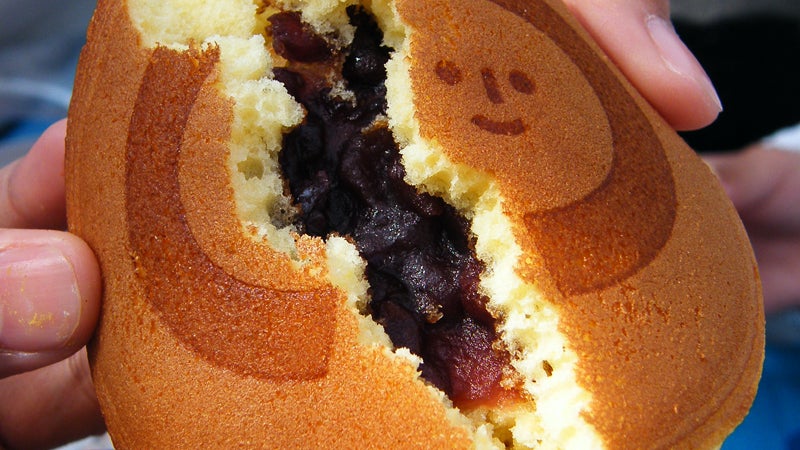 Race: Saroma Lake 100k Ultramarathon
Why It's There: Sweet red bean paste sandwiched between two pancakes is thought to provide a carbo-feast to help power runners uphill. 
The Verdict: Eat it. Dorfman describes this as a "two-birds-with-one-stone" item that combines immediate energy from the simple sugars with complex carbohydrates that will help you stay strong an hour later. One sandwich has 172 calories and 31 grams of carbs.
Buy It: Mitsuwa marketplace sells a six-pack for under $5.
---
Aguapanela (Sugarcane Drink): Colombia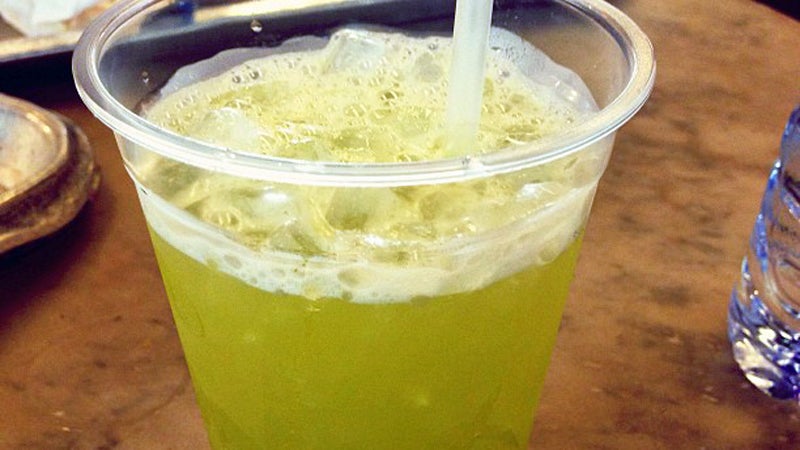 Race: Chicamocha Run
Why It's There: Simple carbs. Sweet beverages are a staple at running events around the world. Aguapanela is a local favorite, and, unlike Coke, it's carbonation-free.
The Verdict: Drink it. Elite Kenyan runners drink regular table water dissolved in tea during their intense training for quick, easy-on-the-stomach energy. In fact, that's how they get the majority of their calories when they're running hard. "I don't see any magical properties with the sugarcane drink per se," Dorfman says. "It's a matter of staying hydrated and just watching that."
Buy It: You can buy a 24-pack on Amazon for $18.50.
Lead Photo: Stephan Zirbus/Hexensteig Ultra