Drinking Outside the Box
There's nothing like a bit of wine in the backcountry. But packing a bottle poses many problems. Get around all of them by embracing the Bladder in Box technology.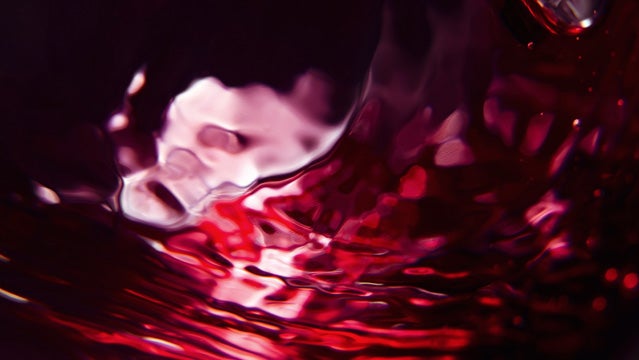 Heading out the door? Read this article on the new Outside+ app available now on iOS devices for members! Download the app.
If you've ever packed a bottle of wine into the boondocks, you know the hazards and the rewards. Some of the negatives, like broken glass, or a wine spill in your backpack, hopefully stayed hypothetical. But there's no way around the fact that half a bottle of wine's weight is packaging. The empty bottle takes up precious room in your bag, and a lot of energy to transport.
Pro Tip
A bladder of wine floats, were one wanting to tie a bag of white to the boat in order to chill it.

Savvy campers have known for years that boxed wine's packaging handles these problems. But the quality of boxed was known, correctly, to suck. Luckily those days are long gone, and it's an accepted fact that there is nothing inherent in Bladder in Box technology or BiB, as the packaging is called, that hurts the quality of wine. In fact, thanks to the one-way valve and collapsible bladder, no oxygen is allowed inside. This means that, unlike with a bottle, BiB wine doesn't start to age the minute you tap it.

As the volume of wine shrinks, the bladder inside the box shrinks with it, snuggly containing the dwindling volume of wine inside. Most BiBs are guaranteed a six-week lifespan once opened, while an opened bottle's lifespan is a matter of days.

One advantage that bottles have over BiB regards the long-term storage, a.k.a. cellaring, of wine. BiB packaging is not conducive to that, and accordingly, the wines that are packaged in BiBs aren't designed to be aged. So if you're in the one percent of oenophiles that can afford to keep wine as a hobby, you should probably stick to bottles.

But a full 99 percent of wine consumption is for within six months of purchasing it, according to the BiB-positive website betterwinesbetterworld.com, which is owned by The Wine Group, the U.S.'s third largest wine company. The Wine Group owns the iconic Franzia label of boxes, as well as several higher-end boxed labels, and has been an industry leader in the switch from bottle to box packaging. According to the website, if the 99 percent all drank BiB wine, that would be the equivalent in carbon savings of taking a quarter million cars off the road, while eliminating 941 million tons of glass.

The environmental savings also translate into financial savings, which are being generously passed along to the consumer. The packaging in one three-liter box is much cheaper than four bottles would be, and one box is much lighter, more compact, and of a shape more amenable to shipping than four bottles. This is a big reason why there are some very, very drinkable wines available at $20 or less for a three-liter box, which works out to $5 a bottle for some pretty good stuff.

Back when boxes were where bad wines went to die, outdoorsy oenophiles had to decant the good stuff into plastic jugs or botas of Spanish leather. Now that good wine comes in square packages, bringing it into the backcountry is all return, and no more risk. That might not always be a good thing, but with wine we'll take it.