The Nutrition Secrets of Gold-Medal-Winning Olympians
It's all about experience, eating slow, and going beyond the comfort food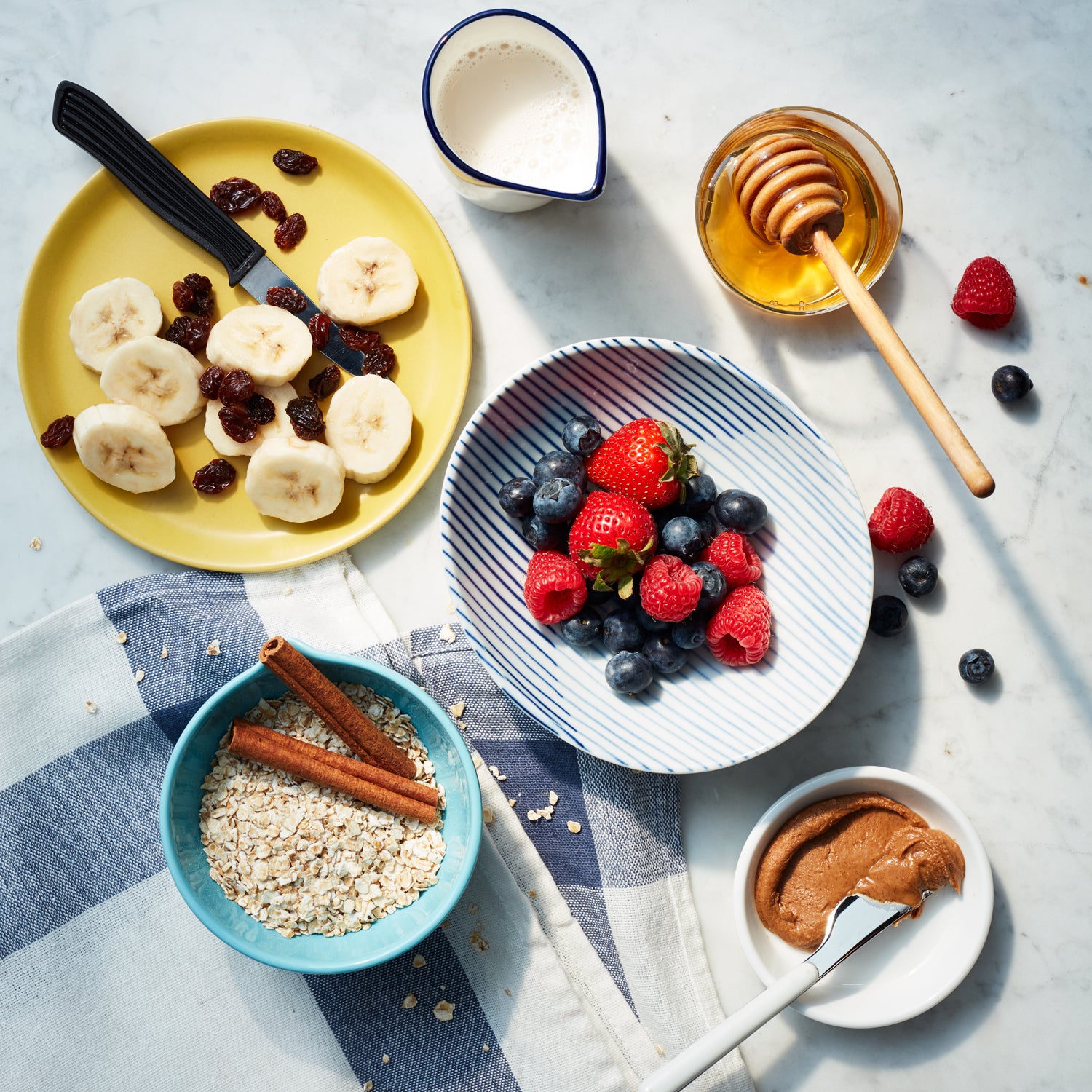 Christopher Testani
Heading out the door? Read this article on the new Outside+ app available now on iOS devices for members! Download the app.
For Olympians, a winning meal comes down to a classic breakfast, a lot of calories, and quality protein.
Jake Gibb's Breakfast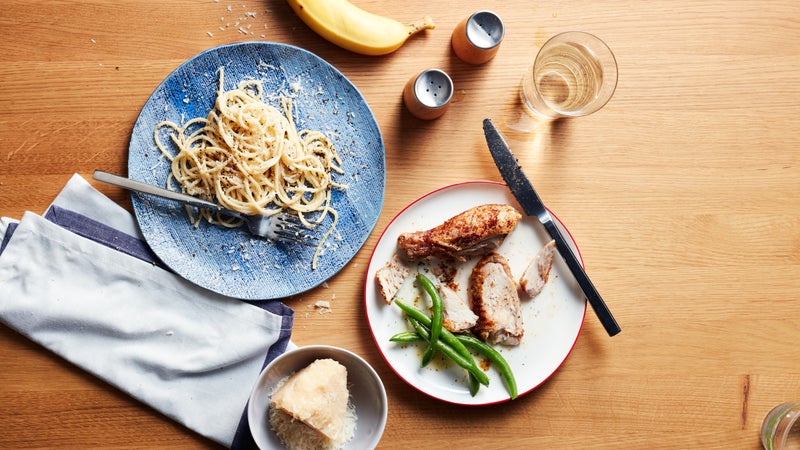 Jake Gibb almost missed the 2012 London Olympics. A year earlier, he was diagnosed with testicular cancer, and he thought he'd need to skip the beach-volleyball qualifiers while under-going chemotherapy. "I got lucky," he says. "They were able to treat it with surgery, and we made it to London." Gibb and his partner, Sean Rosenthal, finished fifth in 2012. This year he heads to Brazil with a new partner, Casey Patterson, with whom he has won multiple tournaments on the professional tour. Gibb, who's 40, will be the oldest player in the field, and because he's a cancer survivor and an aging athlete, he credits nutrition with being a crucial part of his success. "When I was 26, I was eating Taco Bell," he says. "But to compete with these young kids, I have to work harder and eat smarter." 
The Meal
Four eggs, ½ cup oatmeal, sausage, fruit, and coffee.
Expert Take
"He should eat a quarter of a cup more oatmeal to give him the carbohydrates he needs for a match," says USOC dietitian Alicia Kendig. "And lose the meat. Animal fat can slow the absorption of carbs. But I love that he drinks coffee. Caffeine peaks about an hour after consumption, so he gets the full effect at game time." 
Shalane Flanagan's Pre-Race Meal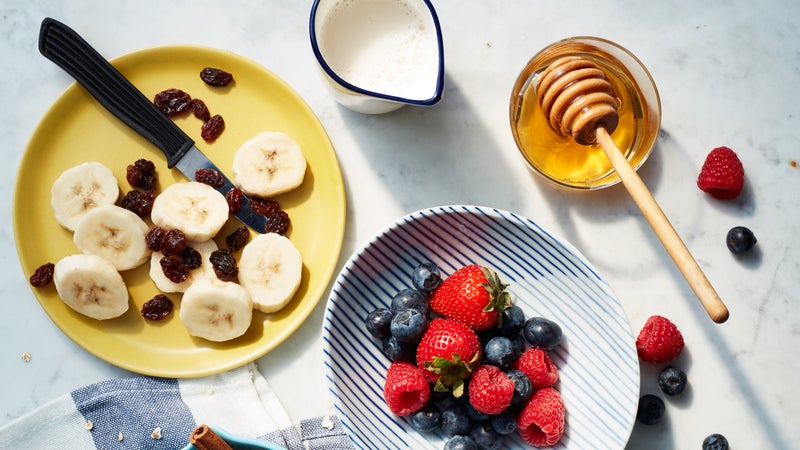 After winning bronze in the 10,000 meters at the Beijing Olympics in 2008, Shalane Flanagan surprised many by switching to the marathon. "I felt like I'd reached a pinnacle and a new challenge would be fun," she says. Flanagan's mother once held the American marathon record. Perhaps unsurprisingly, the 34-year-old has excelled. She came in first at the 2012 U.S. Olympic Trials, won the 2010 and 2012 U.S. championships, and placed third at the 2014 Berlin Marathon with a time of 2:21:14—the second-fastest ever by an American woman. One of the biggest differences she has noticed at longer distances? "I'm always hungry," she says. "I spend a lot of time in the kitchen." (She even wrote a cookbook, Run Fast. Eat Slow., which hits stores this fall.) Her go-to pre-race fuel: oatmeal. 
The Meal
½ cup instant oats, ½ sliced banana, ¼ cup almond milk, plus almond butter, raisins or fresh berries, cinnamon, and honey.
Expert Take
"This meal has all the calories she needs for a 26.2-mile run," says USOC dietitian Alicia Kendig. "And she can find these ingredients anywhere. But what I really like is the almond butter. It provides a ton of calories without weighing you down."
Brittney Reese's Dinner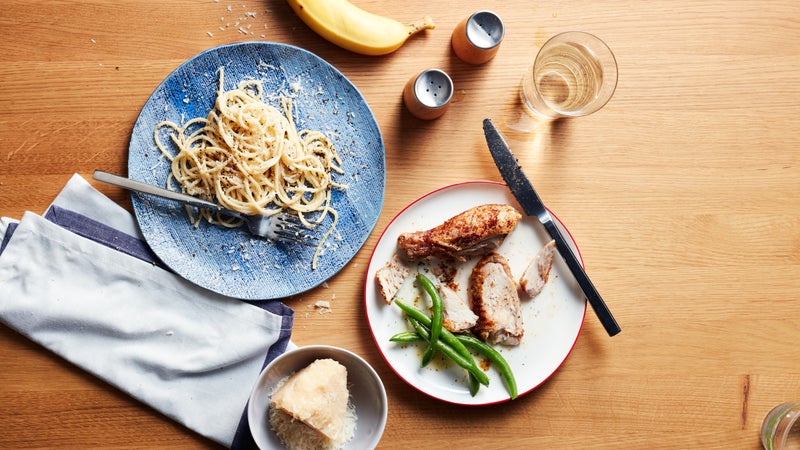 When Brittney Reese was an 11th-grade basketball player in Gulfport, Mississippi, her high school's athletic director was looking to create a jumping squad and asked the basketball team to try out. The prize: a can of Coca-Cola. "I really wanted that Coke," she says. Reese leaped 19 feet that day and never looked back. In 2007, she was the best high school jumper in the country. She went on to win two NCAA titles at the University of Mississippi, claimed gold at the World Championships six times, and took top prize at the London Olympics. If she wins in Rio, she'll be the first woman to repeat in the long jump. Helping her toward that goal has been a (much) healthier diet. "I'm a southern girl, so I was raised on fried food," she says. "It's been tough, but I've made a lot of progress." 
The Meal 
Pasta, green beans, baked chicken, and Parmesan cheese.
Expert Take
"She's a power athlete, so the chicken is crucial," says USOC dietitian Alicia Kendig. "That protein will keep her muscles durable and elastic, and it won't upset her stomach before competition. But I'd love to see her eat more vegetables. The stress at these events is huge, and the antioxidants from the vitamins and minerals in veggies can help boost her immune system.
Trending on Outside Online