How to Hydrate Smarter
A new breed of sports drinks, backed by a decade of studies, are challenging common assumptions about how best to hydrate—and offering smarter, more effective alternatives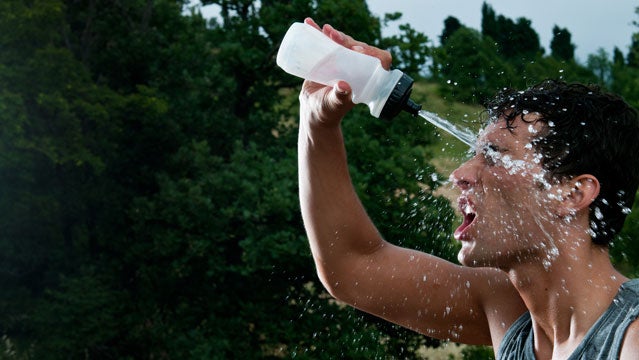 Rido via Shutterstock(Photo)
Heading out the door? Read this article on the new Outside+ app available now on iOS devices for members! Download the app.
Sports drink are a $4 billion industry—and for good reason. An athlete's power and speed begin dropping significantly with just a 3 to 4 percent decrease in body fluid, which is not uncommon during a long race. Most athletes turn to energy drinks to rehydrate, knowing that water alone can't replace lost sodium and carbs, but it turns out that the added fuel and electrolytes found in most sports beverages could be slowing you down.

In a 2009 study at the University of Birmingham, researchers found that drinks with just a 3 percent concentration of carbohydrates—significantly less than what you'll find in, say, the original Gatorade or Powerade—provided faster fluid absorption for athletes than both water alone and high-sugar beverages. Additional studies have since backed the less-is-more conclusion.
Check out the chart to the left for a breakdown of the pros and cons of five new hydration products—and one old standby.