Sweat Science
Can a Ketone Drink Help Break Cycling's Hour Record?
An Italian cyclist takes aim at the sport's most storied record, with the aid of a controversial fuel.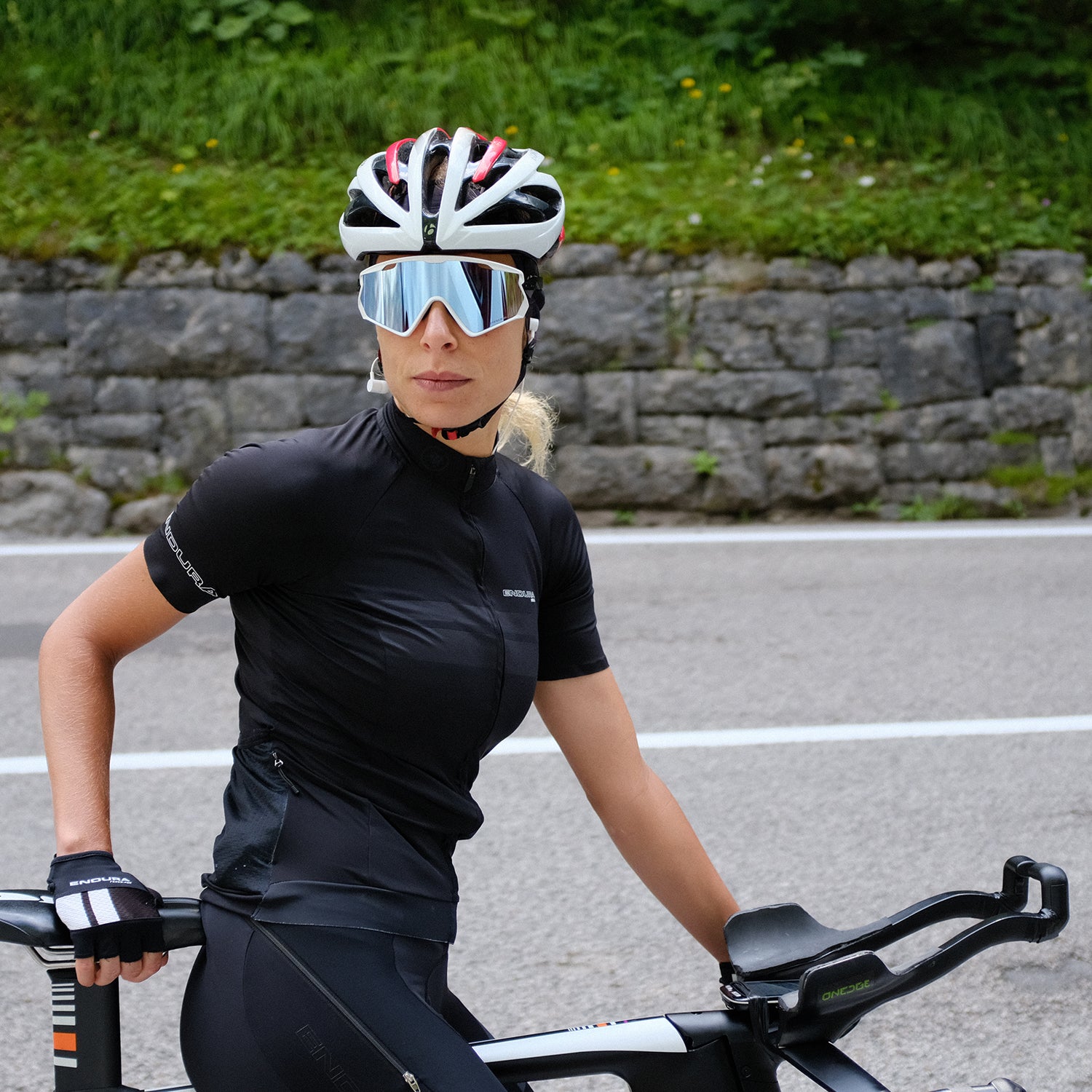 Courtesy HVMN(Photo)
Heading out the door? Read this article on the new Outside+ app available now on iOS devices for members! Download the app.
At a high-altitude velodrome in Mexico last October, Italian cyclist Vittoria Bussi missed the world one-hour cycling record of 47,980 meters by a scant 404 meters. That margin was remarkable given Bussi's unlikely pedigree: the 30-year-old ex-runner had started cycling less than four years earlier, while completing her doctorate in pure mathematics at the University of Oxford.
 
The 400-meter margin also had a curious mathematical resonance. While Bussi was laboring over her thesis, less than a mile away Oxford biochemists—including Bussi's cycling coach, Tom Kirk—were studying the endurance-boosting properties of ketones, a form of emergency fuel produced by the body when it senses starvation is approaching that can provide muscles with an alternate source of energy beyond the usual carbohydrates, protein, and fat. In July 2016, they announced their results with the following headline boast: "A drink developed for soldiers to generate energy from ketones rather than carbs or fat allowed highly trained cyclists to add up to 400 meters of distance to their workouts."
 
It's no surprise, then, that Bussi will be heading back to the velodrome on September 12 in Aguascalientes for another assault on the Hour—this time using ketones in an attempt to eke out those extra 404 meters. Her effort is being partly underwritten by HVMN, the Silicon Valley company which now sells the Oxford ketone drink for an eye-popping price of just over $30 a bottle. When I wrote about HVMN's new ketone drink for Outside earlier this year, I ended the article with a question mark, noting that "the true size and nature of the edge—or lack thereof—that ketones offer in real-world settings will likely take years to sort out." But if ketones can carry Bussi to a new world record, the company hopes those doubts will begin to dissipate. 
In theory, ketones offer a way of supplying additional energy to your muscles during exercise, delaying the point at which they run out of carbohydrate. But demonstrating this in practice has proven to be difficult, partly because of the challenges of making a palatable and affordable ketone drink. The Oxford researchers developed a formulation based on a chemical form known as ketone esters that partly addresses these challenges: it's still not cheap, but it's a bargain compared to the $25,000-a-dose price tag in their initial experiments. Their 2016 study, published in the journal Cell Metabolism, found a 400-meter boost in performance during a cycling trial that lasted 30 minutes—a promising finding, but one that hasn't yet been replicated despite other attempts.
 
How that boost might translate to an assault on the Hour record isn't entirely clear. When I asked Geoffrey Woo, HVMN's CEO, how much benefit he expected Bussi to get from the drink, he was cagey. "We think she'll cover an additional 400 to 800 meters this second attempt," he said—but he was careful to note that such improvements would be due to "added experience and training" in addition to the ketone factor. Bussi herself told me that she has made significant changes to her riding position since last year, thanks to wind tunnel testing with aerodynamics expert Simon Smart.
 
Not coincidentally, all this is reminiscent of Nike's Breaking2 project last year, which Woo cites as an inspiration. In their pursuit of a two-hour marathon, Nike had a groundbreaking pair of shoes to market which they claimed (with good reason, apparently) would make runners four percent more efficient. But they also spent a lot of effort optimizing the race course and the aerodynamics of the pacemaking team and various other factors—so when Eliud Kipchoge ran a remarkable 2:00:25, it was very difficult to know how much of the performance to attribute to the shoes versus the other factors. The project's strength, which was that it was a real-world test outside the lab, also limited the conclusions that could be drawn.
 
The same will inevitably be true of Bussi's attempt on the Hour record, which is currently held by American cyclist Evelyn Stevens: success won't prove that ketones work, and neither will failure prove that they don't. But seeing a top-level cyclist try it with full transparency will nonetheless be interesting. There have many rumors about pro cyclists and other top athletes using ketones, but not much solid information. When I wrote my earlier article about HVMN, the company initially promised to connect me with "professional athletes that have benefited from HVMN Ketone," but eventually backed away from that promise citing confidentiality agreements.
 
Bussi has only been experimenting with the drink since June, and admits that "the taste is not great." She normally likes to eat nothing but white rice before training or competing, so adapting to a pre-race drink that many people find stomach-churning will be a significant challenge. For now, her plan is to drink between 1 and 1.5 bottles of the ketone drink roughly 90 minutes before the race. So far, she reports, the drink seems to give her "extra energy in the last part of the effort and more mental focus."
 
In the end, Bussi's decision to use ketones will generate some controversy. Is her record attempt now just a giant marketing stunt? If she narrowly beats Stevens' record, will the record be tainted by the use of a new super-fuel? I understand these criticisms. Still, after some reflection, I'd ultimately like to see more moonshot projects like this. A big record attempt will never replace careful laboratory science. But it does offer another sort of reality check: if your new product can really make athletes better than rival products, why not prove it by helping someone go faster or farther than any human has gone before? It's a great proof-of-principle—and no less importantly, as Breaking2 demonstrated, it can also be a ton of fun to watch.
---
My new book, Endure: Mind, Body, and the Curiously Elastic Limits of Human Performance, with a foreword by Malcolm Gladwell, is now available. For more, join me on Twitter and Facebook, and sign up for the Sweat Science email newsletter.
Lead Photo: Courtesy HVMN
Trending on Outside Online