Toxic Metals May Be Present in Your Drinks, According to New Research
How concerned should we be about heavy metals in our favorite beverages?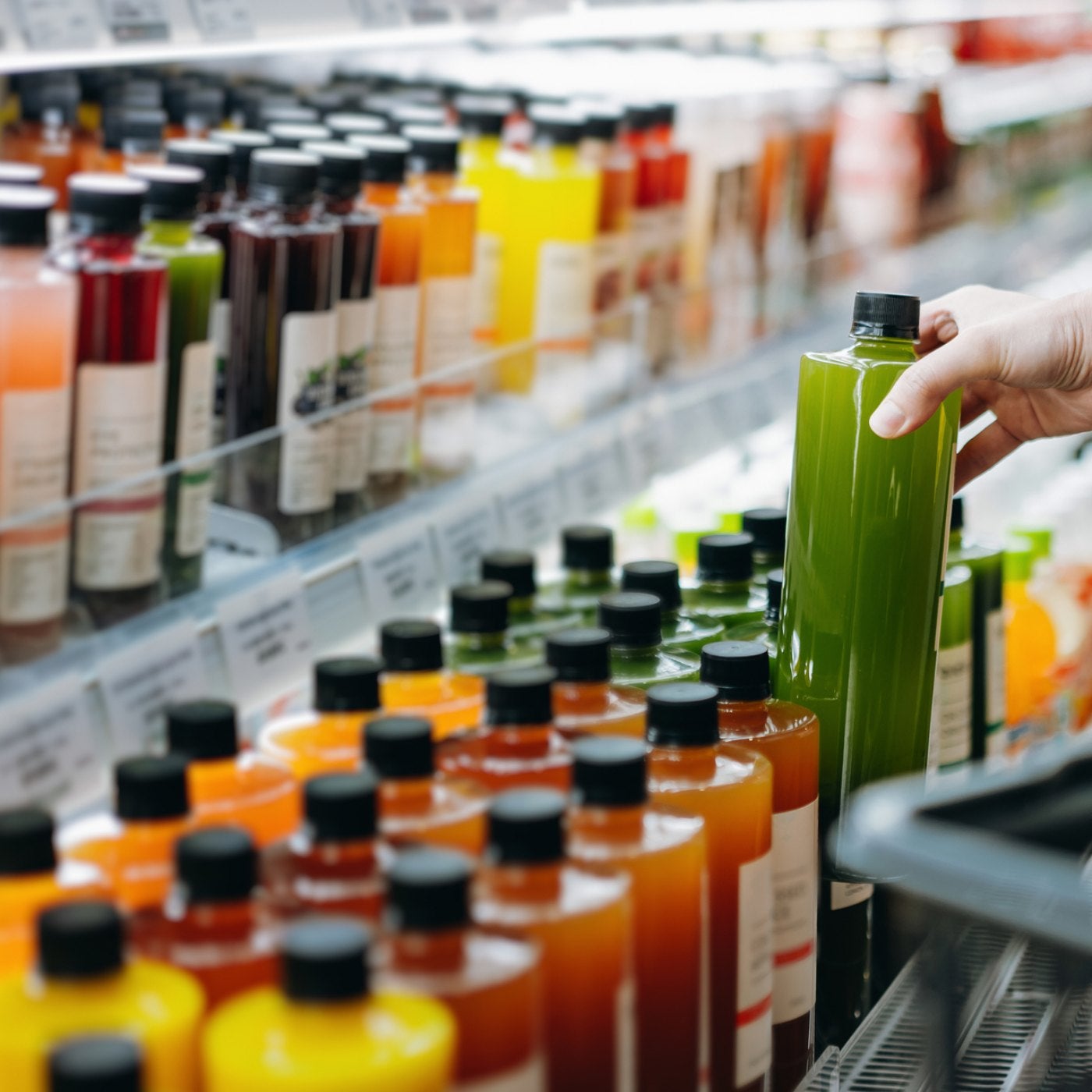 d3sign, Getty
Heading out the door? Read this article on the new Outside+ app available now on iOS devices for members! Download the app.
Researchers at Tulane University tested 60 popular beverages for toxic metals and found that five drinks contained amounts above the federal drinking water standards. While the results sound jarring, how concerned should we really be about metals in our store-bought beverages?
The study, published in the Journal of Food Composition and Analysis, revealed that an undisclosed cranberry juice brand, a mixed carrot and fruit juice, and an oat milk all contained high levels of cadmium, a natural element used in paints, batteries, and jewelry. While low levels of cadmium can often be found in groundwater, it's rare to find traces of it in your drinking water.
Study author Tewodros Godebo says, "Chronic exposures to cadmium, arsenic, and lead are carcinogenic, and neurological effects. The health effects of cadmium are mainly on renal and bone damage including reduced bone strength."
Additionally, the study found that two mixed juices contained trace amounts of inorganic arsenic. It's a naturally occurring toxic element found in rock and soil, and according to Godebo, can cause skin, lung, bladder, kidney, and liver cancer. In children, it increases the risk of poor cognitive development.
Long-term exposure to cadmium and arsenic can be detrimental to your health. However, in the case of these drinks, you don't need to worry. The author of the study, Tewodros Godebo, says that because juices and soft drinks are generally consumed in small quantities, the health risks of consuming too much of these metals are low. If the toxins were in your drinking water, however, that would be cause for concern.
So why are toxins in these beverages to begin with?
"Human activities such as mining, coal combustion and use of arsenic containing pesticides can release arsenic into the water and soil and then are taken up by the plant from contaminated soil," says Godebo. "Companies can monitor arsenic levels by testing the levels of arsenic in soil where the plant grows as well as testing arsenic in raw fruits and vegetables prior to making the final juices."
While adults don't need to be alarmed over the study's results, Godebo says parents should be aware of the drinks they give to their young children. Younger kids might be more susceptible to the risks of toxins like arsenic, lead, and cadmium because they are still growing and developing.
"Mixed fruit juices contain higher element levels of the toxic metals than other beverage types in the study, and thus infants and young children, or pregnant women should limit the amount especially mixed juices consumption," says Godebo. "We will soon determine the risk for a given daily volume consumption that may put children and adults at adverse health outcomes."
Further analysis of the study's results will come later in the year, and may provide more specific detail on the exact toxicity levels of particular beverages. For now, however, Godebo is able to provide drinks that have low to no toxic metals detected: Simply Cranberry Juice, Simply Peach Juice, SE Grocers 100% Orange Juice, Minute Maid Orange Juice, 365 by Whole Foods Organic Mango Lemonade, all 365 by Whole Foods plant-based milks, and all Simply Almond milks.
Lead Photo: d3sign, Getty