What's the Best Fuel for the Colorado Trail?
What's the best overall food to carry on a thru-hike on the Colorado Trail while striving to be ultralight?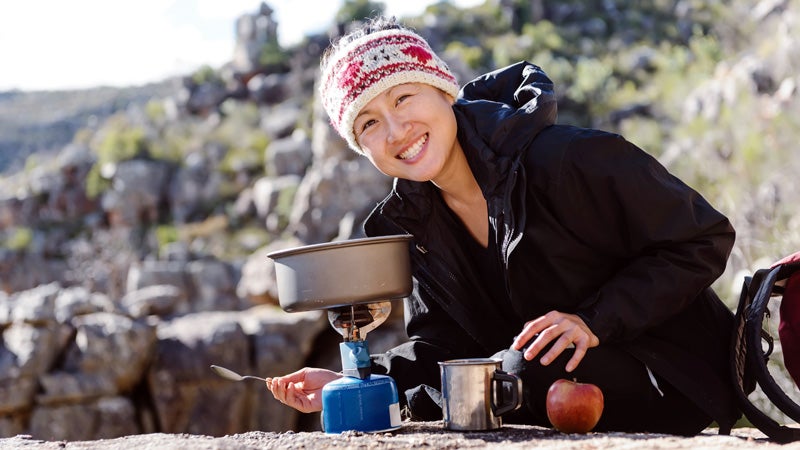 Heading out the door? Read this article on the new Outside+ app available now on iOS devices for members! Download the app.
Well, I can say this with some certainty: Whatever you take for food, you won't be able to carry enough for the whole thing. The entire trail is some 500 miles. Even assuming 20 miles a day, that's still 25 days! It's hard to carry food for more than a week. You'll be caching food at intervals. And that may make things easier.
Beef Stroganoff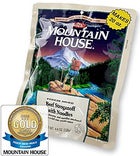 Beef Stroganoff
That said, a good starting point always is freeze-dried (or the equivalent). Dishes such as Mountain House Beef Stroganoff ($6.40) weigh in at 4.8 ounces, so a week's worth comes in at just over two pounds. In the grocery store, you can find things such as dried soups (I like the Nile Spice soups, and you can take them out of their containers and pack them into zipper-top bags to save weight and space), ramen noodles, things like that.
I know some people swear by things such as rice and beans. Rice is a fantastic lightweight food, as a half cup of raw rice yields two cups of cooked. But you have to balance that against the extra fuel needed to cook it.
One HUGE bit of progress in the past year has been the release of Starbucks' Via coffee ($3 for three). OMG, I took some of that into the Grand Canyon in May, and it was amazing. Really good coffee that required no more than hot water, and that weighed essentially nothing. No wet grounds, no French press, no cup filter required.
Anyway, possibly consider freeze-dried as the foundation of your menu. Then use imagination and good guidance to figure out the rest. Get a copy of The Scout's Outdoor Cookbook ($10) or something similar. You'll find recipes that use a variety of light ingredients, cost less than freeze-dried, and give you palatable meals.
Have a great trip!
Lead Photo: Getty Images/iStockphoto