The 5 Best Beginner Marathons
Marathons aren't easy, but they aren't all equally difficult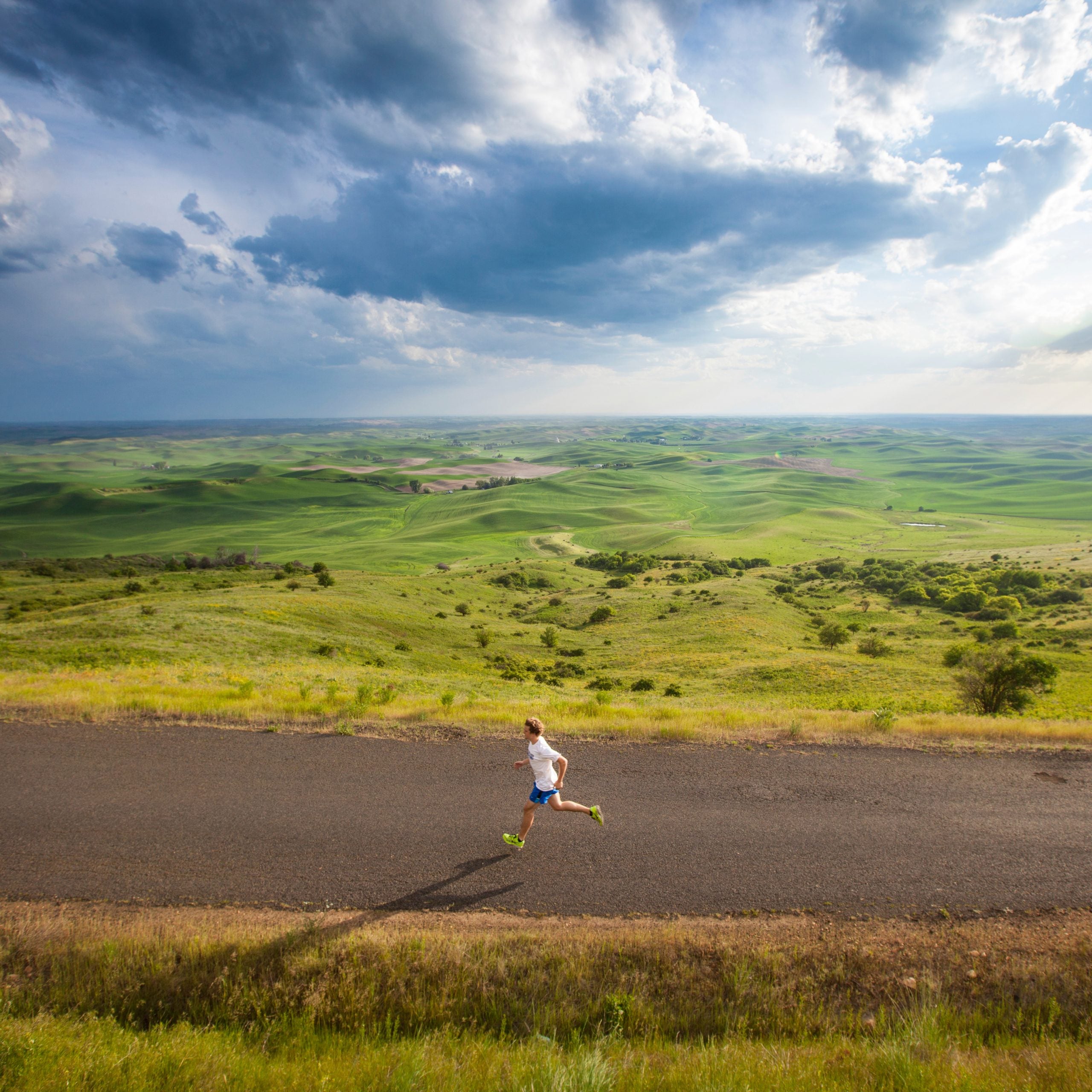 Ben Herndon / Tandem(Photo)
Heading out the door? Read this article on the new Outside+ app available now on iOS devices for members! Download the app.
There's no easy way to cover 26.2 miles on foot, but not all marathons are equally grueling. For first-timers, opting for a tame race is generally a smart move. Keen as you might be to jump into the deep end, starting your marathon career on a less difficult course is a good way to build confidence without wrecking your body. (There's plenty of time to sign up for orgies of self-destruction like the Pikes Peak Marathon later on.) The following five races are good choices for newbies or anyone looking to set a PR. FYI: Some of these events are very popular and sell out months in advance, but if you're running your first marathon, you should be planning ahead anyway.
Grandma's Marathon
When: June
Where: Duluth, Minnesota
Boston Qualifier: Yes
The warm summer months are typically not ideal for marathoning. Grandma's Marathon, however, takes place in northern Minnesota, where the average high in June barely exceeds 70 degrees. Hugging the shore of Lake Superior, the course leads runners along gentle undulations of Scenic Route 61 from Two Harbors to Duluth's bustling Canal Park district. In case you're wondering, the name of this race isn't a reference to a geriatric participant pool, but to the Canal Park restaurant that sponsored the race in 1977, its inaugural year.
---
Phoenix Marathon
When: Late February/early March
Where: Phoenix, Arizona
Boston Qualifier: Yes
With a net elevation loss of nearly 1,000 feet, the Phoenix Marathon is a 26.2-mile cruise missile of a course as runners descend from Usery Mountain to the finish at the Mesa Riverview shopping center. The race takes place around late February, so there's little risk of enduring the 100-degree weather often experienced in Arizona's capital. That said, the Southwest sun can be brutal, even in winter, so it's good the race starts at 6:30 a.m. If a desert sunrise and saguaro-lined horizon aren't enough to transform you into a dedicated marathoner, you're better off sticking to bowling.
---
Mountains 2 Beach Marathon
When: May
Where: Ojai, California
Boston Qualifier: Yes
Like the Phoenix Marathon, the Mountains 2 Beach Marathon, which winds downhill from Ojai, California, to the Ventura oceanfront, is a point-to-point course with a significant elevation drop—roughly 700 feet. Rather than desert flora, this race offers views of mountainous Los Padres National Forest and an extended section along the Pacific coastline. (The Mountains 2 Beach Marathon was the choice of some Outside staffers who were novice marathoners, if not novice runners. For their personal accounts, click here and here.) A word of warning: Though the race starts early (6 a.m.), the weather can be warm for this one. If running in heat is not your thing, this probably isn't the event for you.
Philadelphia Marathon
When: November
Boston Qualifier: Yes
For city slickers, an excellent alternative to Chicago is the Philadelphia Marathon, which usually takes place the weekend before Thanksgiving. The start and finish are both in the immediate vicinity of the Philadelphia Museum of Art and its famous "Rocky steps." (Don't worry, the steps are not part of the course.) Although the second half of the race is an out-and-back affair, a major perk of this flat marathon is its rewarding diverse experience. After the skyscrapers of downtown Philly and the historical marvels of Chestnut Street, runners get an adrenaline boost as they traverse the spectator-lined University City area before the second part of the course leads them along the banks of the Schuylkill River.
---
Bank of America Chicago Marathon
When: October
Boston Qualifier: Yes
If you want your first marathon to be a big-city race experience, the Bank of America Chicago Marathon has the distinction of being the second-largest marathon in the world. When the weather is decent, Chicago has spectator numbers approaching those you might get in New York or Boston—on less hilly terrain. Chicago is about as flat as it gets. The difference in elevation between the highest and lowest points on the course is only about 25 feet. It's no surprise that several national and world records have been set in the Windy City. The start and finish are both in Grant Park, so you won't have the logistical quandary of figuring out where to stay—if you book early.
Lead Photo: Ben Herndon / Tandem
Trending on Outside Online