The Best Running Socks, According to Ultramarathoners
We asked eight athletes what socks they'll be wearing for the Western States Endurance Run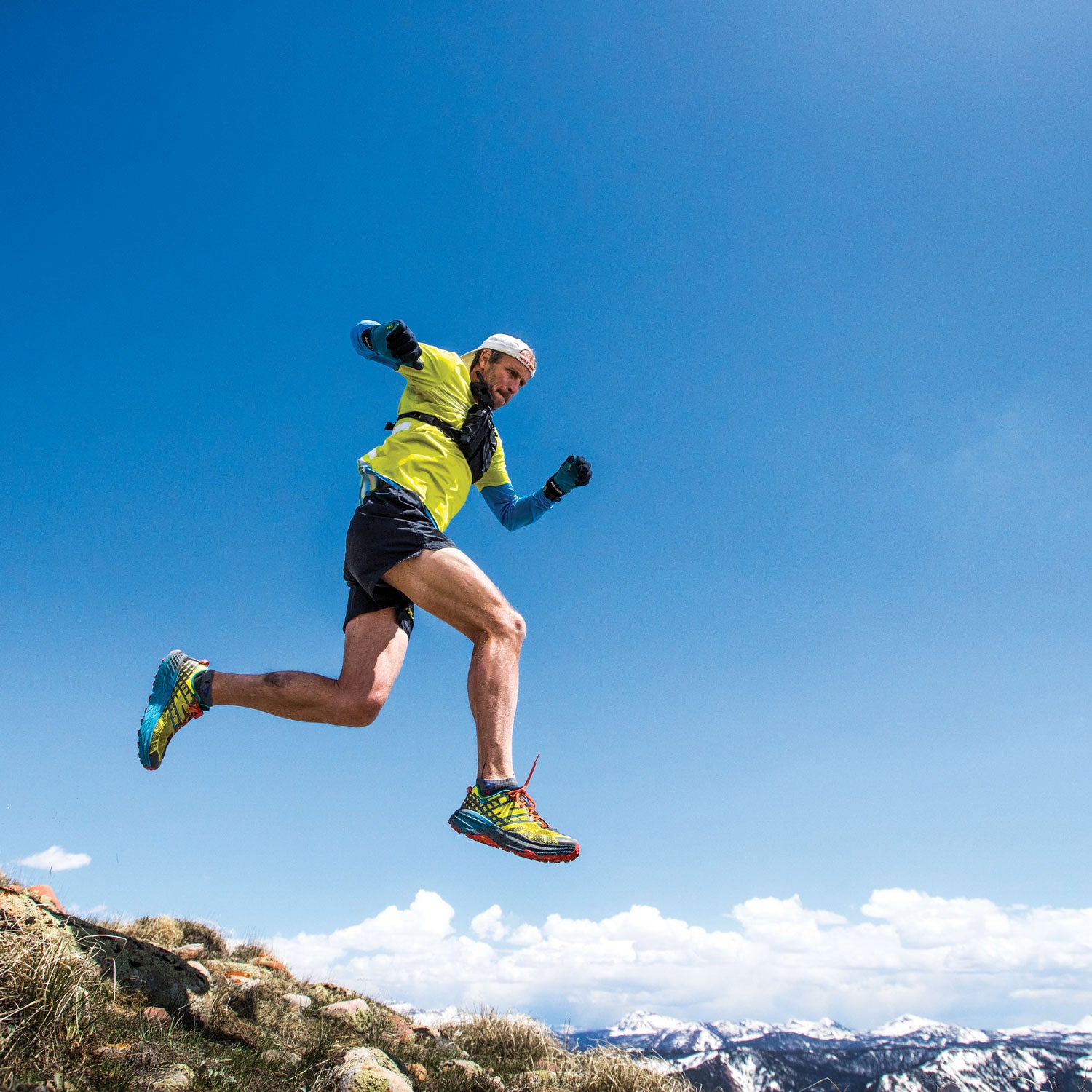 Heading out the door? Read this article on the new Outside+ app available now on iOS devices for members! Download the app.
The Western States Endurance Run is the world's oldest 100-mile race. This weekend, nearly 400 runners will set off from Squaw Valley, California, and head west along the crest of the Sierra Nevada, through exposed high-alpine terrain, rambling streams, and dense forest.
A race like Western States demands the highest level of commitment, physical fitness, and mental preparation. Of course, it also requires high-functioning gear—like, you know, good socks. These are the socks that eight Western States runners will put their faith in this weekend.
Fruit of the Loom Heavy Duty Reinforced Crew Socks ($30 for 10 pairs)
Gordy Ainsleigh
Western States evolved from a 100-mile horsepacking race known as the Tevis Cup. In 1974, Gordy Ainsleigh, a chiropractor from Auburn, Colorado, became the first person to run it on foot, finishing just 18 minutes under the 24-hour time limit and thus founding the iconic event. This year, the 71-year-old hopes to secure his 23rd Western States finish, and he'll be running in Fruit of the Loom crew-cut work socks—which he also wears for gardening, landscaping, and maintaining local trails. "These American-made work socks are simply astounding for the way they feel on my feet, especially when I'm running long distances," Ainsleigh says. The socks are a blend of cotton, polyester, and spandex. Ainsleigh cuts off the elastic band at the top of the sock, because it's constrictive and limits circulation. "The socks hold up without them just fine," he says.
---
Injinji Run Lightweight Mini Crew ($12)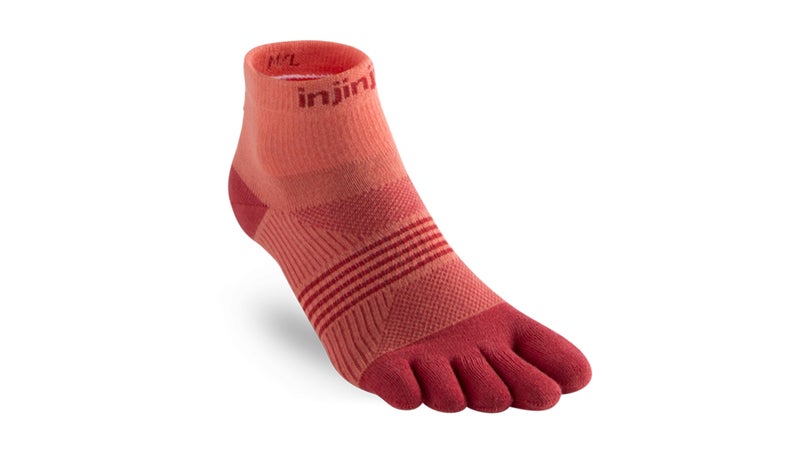 Meghan Laws
At 57, Meghan Laws has finished Western States 11 times—including ten top-ten finishes. The Californian runner, coach, and mom swears by five-toe socks from Injinji. "Without them, I get blisters between my toes," Laws says. Injinji has a patent on its popular five-toe sock design. The lightweight mini crews are a minimalist sock made with synthetic, breathable Coolmax and nylon.
---
Smartwool PhD Outdoor Medium Crew and Injinji Liner Crew NuWool ($24 and $12)
Jesse Marco Haynes
Jesse Haynes, a 45-year-old Southern Californian with four Western States finishes, has an "interesting and complicated protocol" when it comes to socks. He layers Injinji's thin, lightweight wool liner socks with Smartwool's merino medium-cushion crew that's designed with an extra-durable knit. The five-toe Injinji socks protect his toes from blisters, and the Smartwool offers extra cushion to combat soreness. A nearly seamless toe prevents abrasion, and mesh zones dump heat. The taller crew height also shields Haynes' feet from debris on the trail. "I am all about the wool," he says. "It's durable, moisture-wicking, cool in the heat, and warm in the cold."
---
CEP Women's Ultralight Socks ($60)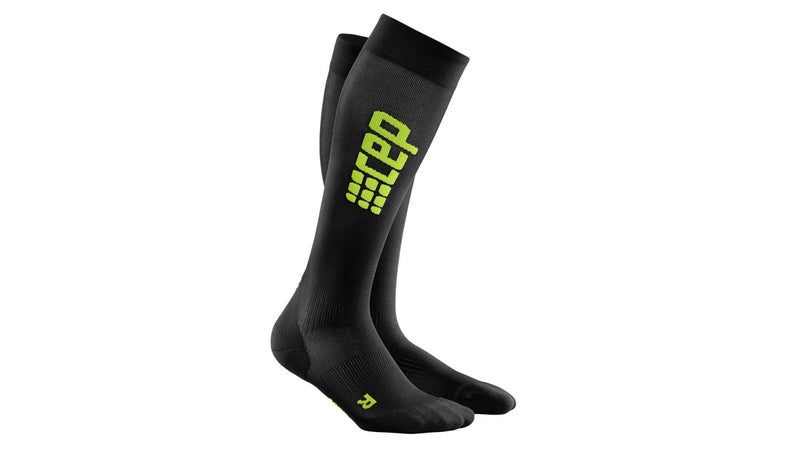 Fiona Hayvice
Fiona Hayvice is still searching for the perfect sock. The 42-year-old from New Zealand has worn CEP Ultralight Socks for the past three years, including one Western States finish. The compression fabric increases circulation in her lower legs. "The snug, knee-high fit really does stabilize my joints and muscles," Hayvice says. "Ultimately, they help me run faster for longer and recover faster, too." Compared to CEP's other compression socks, the Ultralights are lower volume and more breathable. That said, Hayvice's toes were plagued with blisters that hindered her performance at Western States last year. "Sock choice may not have made any difference. However, I'm pretty keen to find out if the issue can be mitigated with individual toe socks," she says. This year, she'll try out the Injinji Ultra Compression ($49), a lightweight sock with compression that starts at the ankle and gradually increases as it moves to the upper calf.
---
Compressport Pro Racing V.3 Trail Sock ($18)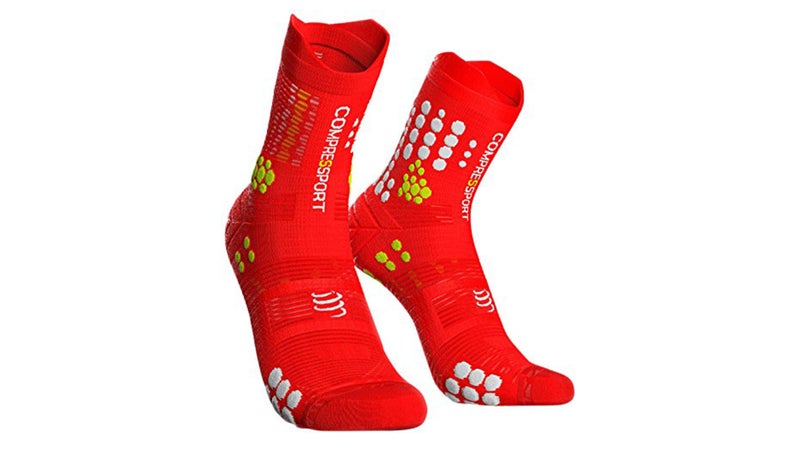 Paul Giblin
"Western States is a hot race," says Paul Giblin, a 40-year-old professional ultrarunner and coach. Temperatures during the race regularly hit the nineties and sometimes even inch their way into triple digits. Compressport uses an ultra-breathable mesh that keeps air moving through the whole foot. Giblin says that a seamless sock with a reinforced cushioning under the toe and a roomier toe box keeps his toenails intact. "These just feel like a natural part of your feet," he says.
---
Drymax Running Socks ($40 for 3 pairs)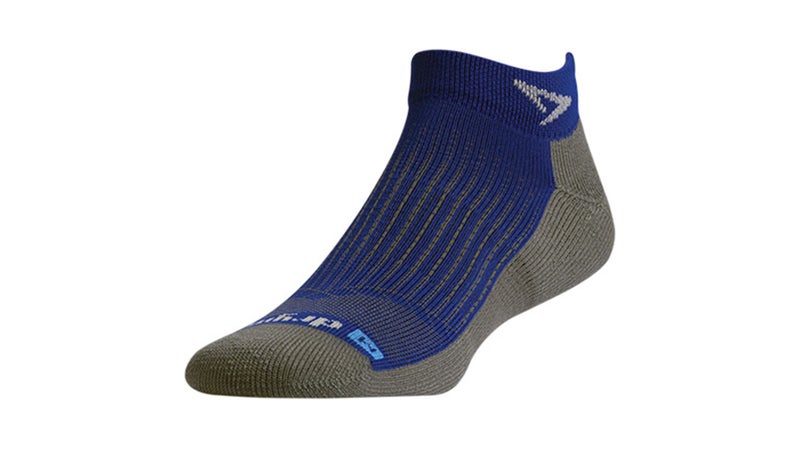 Karl Meltzer and Ian Sharman
Two-layer Drymax socks have a hydrophobic inner layer that pulls sweat and water away from the skin and into a moisture-attracting outer layer. So even when your socks don't have a chance to dry out, the moisture won't cause friction that leads to blisters. Drymax's system works so well that many of the Western States runners we reached out to were quick to recommend the brand. (Drymax also sponsors many of them.)
"I never have problems with socks, blisters, or feet issues," says Karl Meltzer, who holds the world record for the most ultramarathon wins (he's won 38 100-mile races). He always opts for Drymax, and the brand even named a model after him, called the Speedgoat. Ultrarunner Ian Sharman, who also worked with Drymax to develop his own sock, adds, "I like a decent amount of cushioning in the sock, nothing too light around the toes, robustness and moisture-wicking." These socks check all those boxes.
Lead Photo: Courtesy Hoka One One