Every Single Street—Getting to Know a City On the Run
Watch the new documentary, read why Rickey Gates found running every street of his city worthwhile, and plan your own running discovery quest.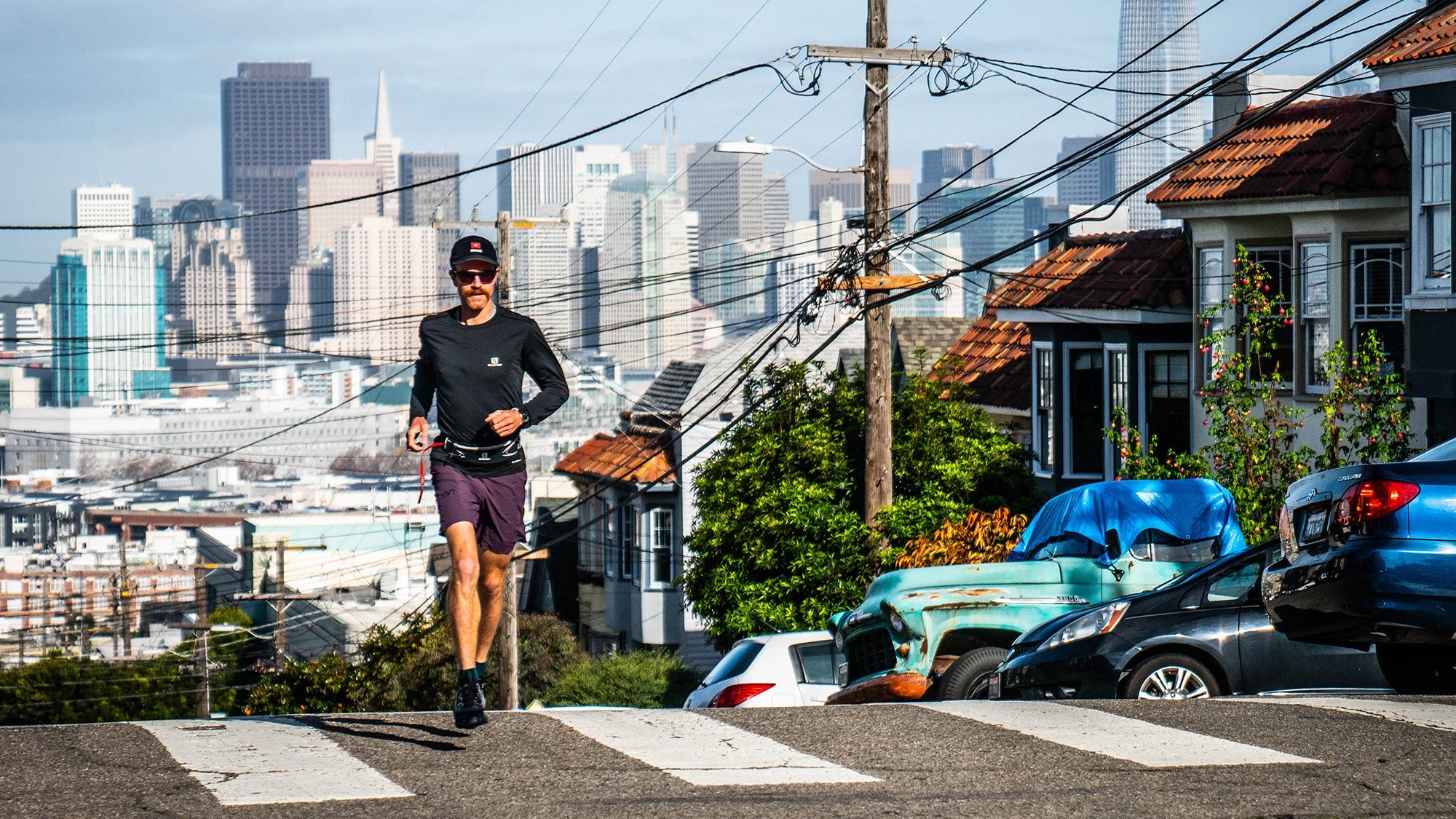 Heading out the door? Read this article on the new Outside+ app available now on iOS devices for members! Download the app.
Salomon TV has just released a stunning 17-minute documentary about ultra-runner Rickey Gates' quest to run every street of San Francisco. Starting on November 1 last fall, Gates completed the task on December 18, having covered over 1300 miles and 147,000 vertical feet in 46 days—on average, more than marathon a day.
More than an amazing physical feat, however, Gates saw the quest as a way to get to know the city where he's lived for much of his life on a more intimate and thorough level than he ever had before.
"Empathy is such a huge part of growing as a human being—and running is really a vehicle for that for me," Gates said in a phone interview from Mexico City this week. "The end goal is to appreciate my neighbors as best as I can, and I found that a project like this really helps out."
As the film shows, most days on the quest involved running up and down a grid of streets in a neighborhood, not the kind of routes runners normally would choose. Gates admits that it was irritating at first: the grid, the dead ends, having to run some streets twice. "Initially it was really frustrating," he said, "and I was getting annoyed at the project. I began to realize, if this was a 20 mile loop, I wouldn't be annoyed about certain half miles of this loop, or certain small sections, it is just part of the loop. That's how I changed my mindset. Since 100% efficiency isn't possible, doing this street twice or turning around and going over and getting that street—that's the way this is going to go."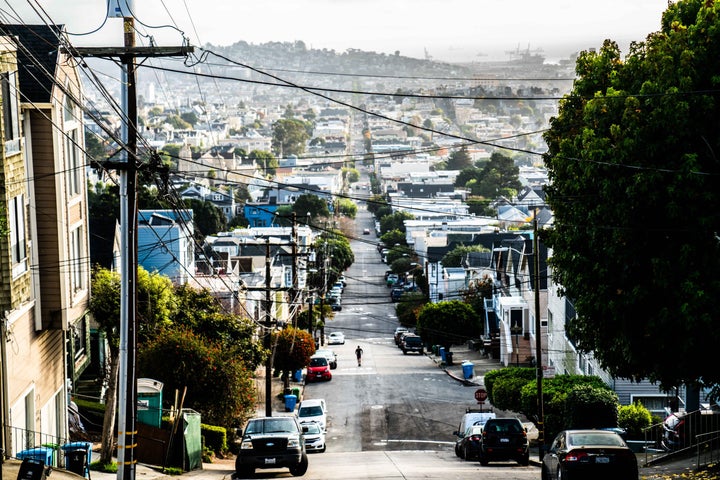 More than accepting the realities of the task, he came to appreciate the chance to spend extended time in each neighborhood. "The secondary goal was to run every street in SF, the first goal was to get to know the city better," he said. "So if I'm running one block then taking a left, and going down 10 blocks, then taking a right, and coming back up 10 blocks just one block over—it is kind of hard to wrap my brain around it, but that's the point. The point is to be in that neighborhood all day."
Running up and down every street, Gates got to see and interact with people moving through their lives: workers heading out in the morning, elderly hanging out mid-day, school kids coming home in the afternoon, couples going out in the evenings… "The whole point is that you're spending the entire day in that area and your getting a feel for the entire area. Once I kind of accepted that as the goal, it became a lot less monotonous and really fun and exciting to anticipate the changes throughout the day and throughout the week."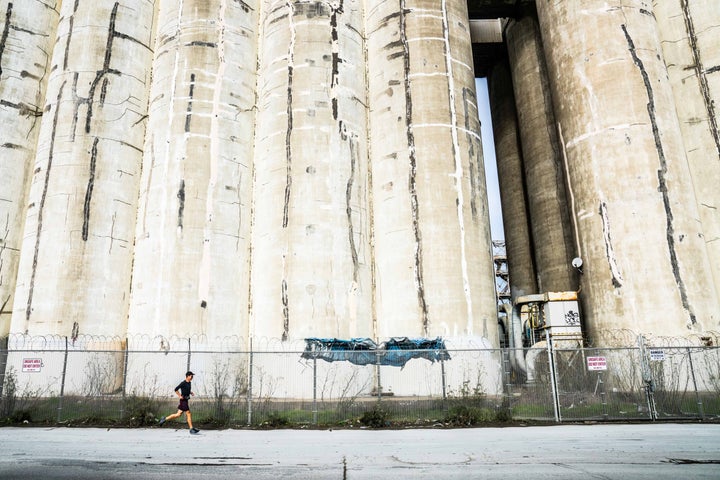 Covering every part of the city also took him to places runners often never go. "I can't tell you how many little places turned out in San Francisco, that are really quite stunning and are not on the maps—certainly not on the tourists maps, or even the runner maps," he said. "There really is a lot out there to be discovered, even in our back yard."
For example, the Hunter's Point neighborhood on the southeast side of the city is usually considered off limits, yet Gates found it welcoming and surprisingly beautiful. "Some of the most eye-opening and wonderful interactions were with people there, and gave me a much better understanding of San Francisco as a whole," he said. "And the natural beauty there, along the bay—I had never visited before, and I would argue that 99% of runners in SF haven't visited either. I think you should, it is really wonderful there."
Gates found that being on the street running bridged borders. "The simple act of running puts you in contact with people you're not normally in contact with," he said. "We have these conceptions about our neighbors—you're never in the bad town, the bad town is always one town over. As runners, we have the ability, we're on foot and can move around. So long as we have curiosity and ideally a smile, we can be a great conduit for empathy and meeting other people in our communities."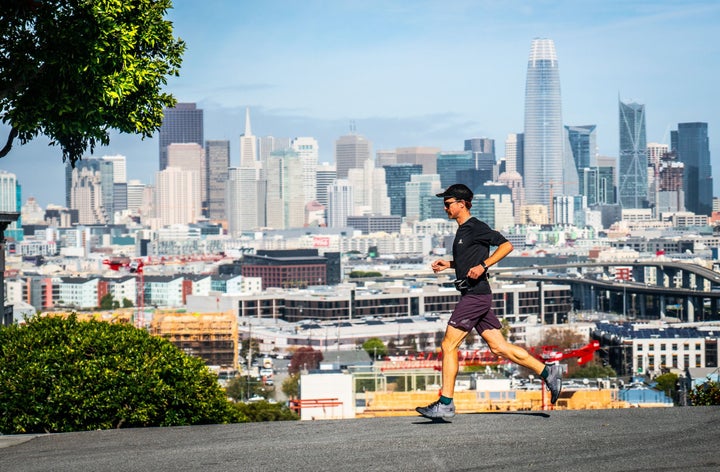 He enjoyed the quest so much, Gates will begin another Every Single Street project on March 9 in a different city. He encourages other to do the same wherever they live. To join in, runners can post photos on Instagram using the hashtag #EverySingleStreet and tag @salomonrunning.
"It's a way to stay young," Gates said. "One of the ways to keep our minds fresh and our bodies fresh is to not fall victim to routine. Runners are probably the most guilty of falling into routine—routine is part of what makes you strong, but it can also make you week. A project like this can kind of shake that up a little bit. If you are looking for something new in your training or community, this could be the perfect solution."
From PodiumRunner