In Stride
How Deena Kastor Will Attack New York
The American Record holder returns to New York 13 years after her debut—and she might just break an American record.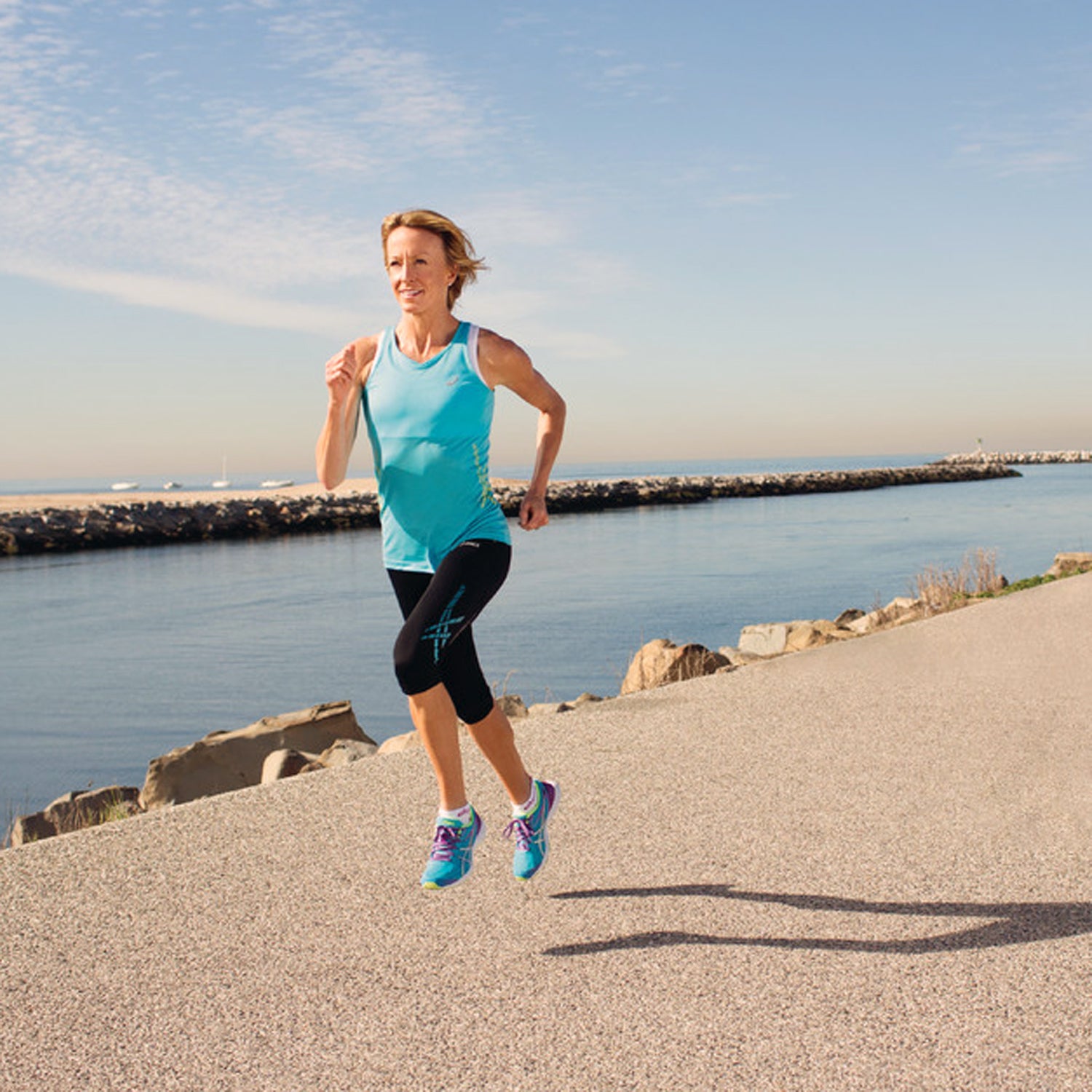 Courtesy of ASICS(Photo)
Heading out the door? Read this article on the new Outside+ app available now on iOS devices for members! Download the app.
Breaking records in the running world: once you start, you can't stop. Earlier this fall, Deena Kastor added a World Masters Record in the half marathon to an already impressive resume. She already holds the records for American half-marathon (1:07:34) and marathon (2:19:36).
With a solid summer of training at her high altitude home in Mammoth Lakes, California, the 41-year-old Olympic bronze medalist is ready to do it again. She is one of the top athletes headlining the deepest American field in New York City Marathon history, which also includes Desiree Linden, Kara Goucher, and Lauren Kleppin.
We caught up with Kastor as she plans her assault on the New York Marathon, where the American masters record in the marathon (2:28:40), set in 2005 by Colleen De Reuck, may fall.
On Debuting in New York: New York was my very first marathon in 2001. I have a love affair with it because it really hooked me on this distance. It was so exciting and it was right after the events of September 11. There was a magic in that race, bringing the city back together—that really hooked me on the marathon.
On Marathon Training: The last three months have given me a lot of confidence to get on the starting line of a marathon. I try not to compare build-ups because every one is going to be a little different. But in some mile repeat sessions this summer I was breaking 5 minutes—and I can't remember the last time I've done that. Little indicators like that mean I'm adapting to the training well.
On Tapering: All this doubt starts to creep in. Maybe I don't feel as peppy as I thought I would, or I feel kind of tired. All those little things make you think that training isn't working, but that's why I always travel with my training log. I see all those great days that I had and it reinforces confidence before I get on the starting line.
On Eating: Race week is about relaxing, staying off our feet, and really enjoying the food culture, which New York is great for. I don't have a go-to pre-race meal, anything with a lot of carbs and a little bit of protein. I like an artisanal wood-fired pizza with a little bit of protein and a vegetable, or I like pesto pasta with a nice piece of salmon.
On Goals: I have a time goal of 2:25 to 2:26. I would be happy with top 5 and completely ecstatic with a podium finish at New York.
On Race Tactics: I don't want to take that competitive spirit out of my racing by looking at my watch the whole time. If the pace goes out too hot, I'll definitely hang back, but I always try to keep people in sight and see what they're doing. Come halfway, I'll stop looking at my watch and start racing the women around me.
On Making a Move: A move has to happen when you feel comfortable—it's an instinctual feeling. But if I were to plan a move, it would probably be as the course climbs into Central Park, leaving Harlem and going into Manhattan. We live and train on hills all the time in Mammoth, so I feel like hills are my strength.
On Finishing Tough: The more weapons you have in your pocket the better. Self-talk has worked for me in the past. How are you going to define yourself in this moment? Are you a quitter? Probably not.
Lead Photo: Courtesy of ASICS
Trending on Outside Online