Recover Like a Pro Runner
Top American marathoners share what they do after a big race so they can come back refreshed and enthusiastic for the next season.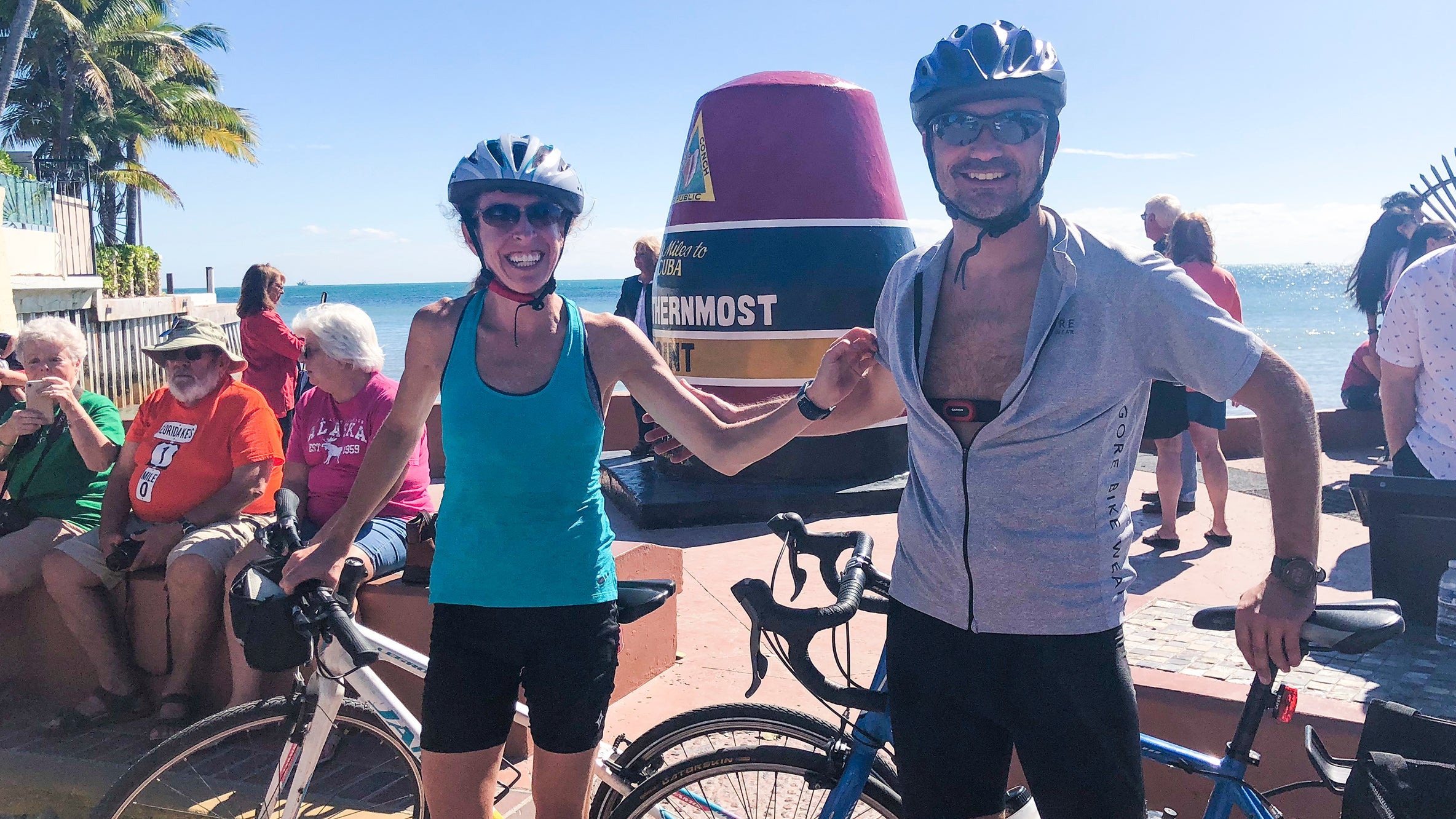 Heading out the door? Read this article on the new Outside+ app available now on iOS devices for members! Download the app.
Day-to-day recovery practices are all the rage right now. From beet juice to chocolate milk, NormaTec boots to infrared saunas, every successful athlete seems to have an arsenal of strategies that freshen them up between runs and before races. Most are more than happy to talk about it.
Less transparent are approaches to lengthier recoveries—like the weeks following a track season or marathon. Some social media accounts drop hints: less running shots and workout clothes, more cocktails and croissants, and a changeup in the landscapes we've come to expect. But if my experience recovering from seven marathons (most recently Boston) is any indication, there's much more to it than that. While my running takes a serious dip for a month and I relax about everything from nutrition to bedtime, there's still a purpose to it all: to recover hard so I can come back stronger, both mentally and physically.
With the help of five fellow spring marathoners—Noah Droddy and Roberta Groner (Rotterdam) and Jordan Hasay, Lindsay Flanagan, and Jared Ward (Boston)—I put together some tips for a successful post-marathon break. As tempting as it may be to dive right into your next build-up, you'll be better served in the long run by taking a true reset. Here's what we suggest.
Hard Stop
Yuki Kawauchi aside, most competitive runners only race one or two marathons per year, and follow each one with a period of total rest. A week or two seems to be the standard. "Two weeks down for sure, then I test the waters," said Olympian and eighth place Boston finisher Jared Ward. Jordan Hasay, who holds the second fastest female American marathon time (2:20:57) and placed third in this year's Boston, says she starts with a super slow 20-minute jog the day after the race "to flush my legs." After that, she takes six days completely off.
Lindsay Flanagan, with a 2:29 best and ninth-place finish at Boston this year, also says she takes "at least one week of no running, sometimes two, depending on how the build-up went." For her first week after Boston, she said, "This meant zero running, cross training, or any physical activity really." Roberta Groner echoed Lindsay's approach. After setting a 2:29 PR in Rotterdam on April 7, she took eight days off, with a short test run mid-way that indicated her legs needed a few more days off.
Move Differently
Noah Droddy, a 1:01 half marathoner and 2:16 marathoner, opted for some non-running activity the day after Rotterdam. "I probably got more than I bargained for," he said, "as we [he and his girlfriend] biked 50 miles round-trip to see the tulips growing outside of Amsterdam." While he realizes that journey may have been a bit overkill, there's something to be said for working through the stiffness and getting in some non-impact activity.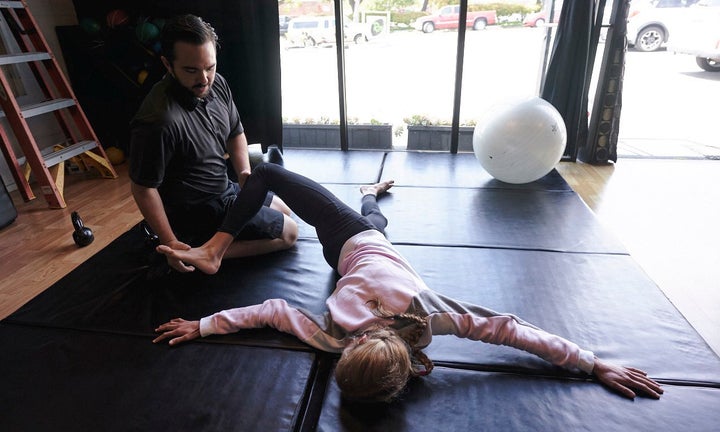 After her week off, Jordan incorporates swimming into her routine, noting that "the water is very therapeutic!" Roberta suggests hiking, swimming, and biking for those who just can't sit still. She biked the length of the Florida Keys after the 2018 New York City Marathon. My preferred activities soon after a marathon are long walks with my dog Tina, yoga classes at the local rec center, and unstructured pool time—if and when I feel like it.
Reflect
Before you get too far removed, it's worthwhile to reflect on both your performance and your preparation. While the marathon is still fresh in my mind, I get out my training log and jot down everything I can think of that may have impacted the outcome, such as: how my training went; how I felt at various stages of the race; what I ate for breakfast and when; how well I executed my race plan; and when I felt strong and when I faltered.
After each marathon, Jordan also writes, putting on paper a five- to six-page analysis of pros, cons, strengths, and weaknesses. "Looking at it all as a whole can help you see what you should do the same and what you can improve on," she says. Noah suggests asking yourself, "What worked? What didn't? How will you approach things differently next time?" He believes that "going through this process during your break will allow you to run with not only fresh legs, but a clear mind, when it's time."
Check Out
Preparing for a marathon is time-consuming and taxing. So when it's over, it's healthy to take a step back and do things that normally take a backseat to training. For Noah and Lindsay, that's best accomplished in a new setting. "One nice thing about a 'destination' marathon," Noah says, "is that you can structure a few days post-race to actually check the place out." Running Rotterdam gave him the chance to explore the Netherlands.
Lindsay has made a tradition of taking a vacation after each marathon. Without a rigorous training schedule holding her back, she's able to enjoy activities such as "ziplining through the jungle, snorkeling with sea turtles, or eating my way through Europe."
You don't have to jet off to a foreign land to take advantage of the extra free time. Jordan says her preferred way to unwind is "spending time with family and sleeping a ton." Jared's vacation is from the more rigid, structured lifestyle of training. He says he opts to, "Eat without counting macro nutrients, go through my day without building a schedule around runs, and just enjoy family time and the other things I love." Roberta, who has a full-time job and three boys, also sees downtime as her opportunity, she says, "to sleep in, read books, watch tv. By having a little more me time I am able to recharge."
Take Your Time
Each of the runners I spoke with voiced the importance of patience during downtime and the comeback. "Err on the side of caution," is how Jared put it. Roberta generally waits to resume training until she wakes up feeling ready to run. Lindsay, in a similar vein, only reintroduces workouts and structured training once her excitement about a new race returns. "Spend as much time as you need recovering," she encourages other marathoners. "You are not just recovering from the marathon, but also all that hard work you put in leading up to it." Jordan agrees: "You have to respect how much of the sport is emotional as well as physical."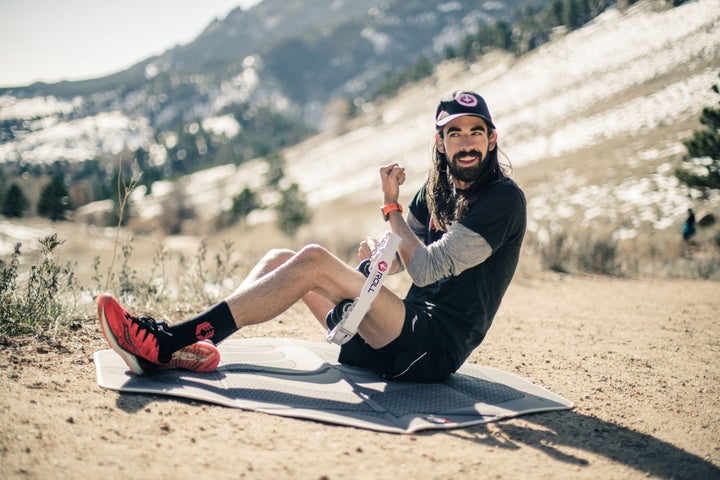 Going slow can be extra hard after a disappointing performance, as Rotterdam was for Noah and Boston was for me. "I think as athletes, our default mode is getting back to the grind, working harder, and trying to prove the bad one was a fluke," Noah said. In my experience, that plan generally backfires. Instead of trying to preserve your fitness, Noah suggests, "Give yourself a chance to rest and absorb (the training). When you start the process over, your baseline fitness is going to be better. Your bar is going to be higher."
Proceed Cautiously
When you do feel ready to get back to training, continue to be flexible and attentive to your body. Jordan starts with three miles a day her first week back, and continues jogging ("no speedwork") for the rest of the month. Noah says, "Between one to three weeks after a race, I go onsome runs without a watch, just stopping whenever I want."And after her post-Boston off week, Lindsay says she took another week where she stuck with a completely unstructured schedule of training, doing only some easy jogs and no set pace or distance.
Roberta's first week back typically entails 30 to 40 miles of easy running. The next week, she adds a short workout such as "1.5 miles at lactate threshold, and then 5×90-second pickups." By the third week, if she feels ready, she resumes her normal two workouts-per-week routine. Jared's rule of thumb is that strides and fartleks need to feel good before you add tempos and intervals. Once those boxes are checked, his next season can begin.
If, when you start back running after your marathon, you feel healthy, antsy, and a little out of shape, pat yourself on the back. Following elite runner's examples, that's a marathon recovery done right!
—
Becky Wade, 2:30:41 marathoner, is the author of the memoir, Run the World: My 3,500-Mile Journey Through Running Cultures Around the Globe (HarperCollins, 2016).
From PodiumRunner
Trending on Outside Online