Outdoor Pros Share Their Emergency Gear Kits
Like any good piece of gear, you shouldn't have to think about your first-aid kit until you need it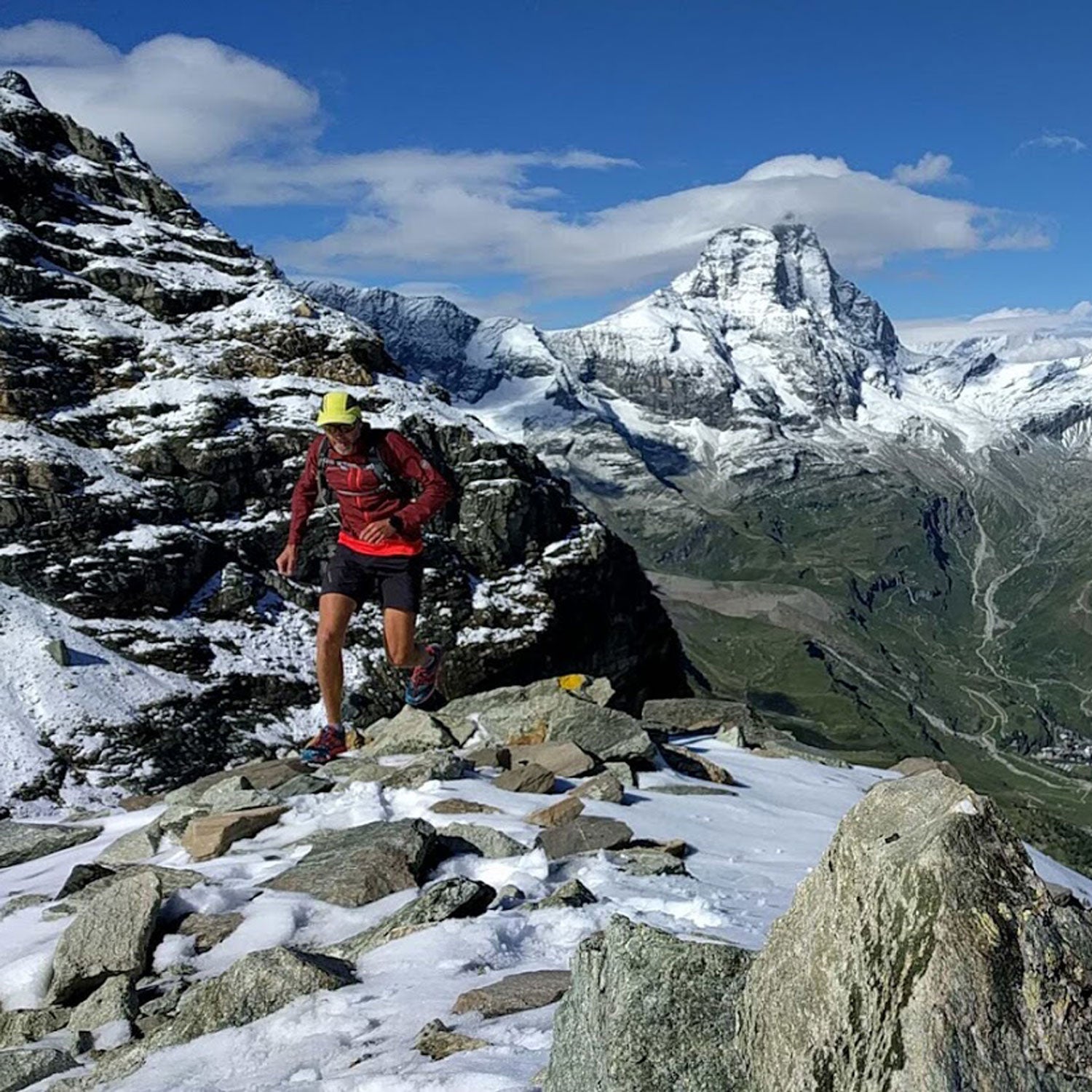 Andy Anderson(Photo)
Heading out the door? Read this article on the new Outside+ app available now on iOS devices for members! Download the app.
Professional athletes who spend a lot of time in remote, hard-to-access places know that emergency equipment isn't optional. Here's what they carry.
Spot X ($250) and Garmin InReach Explorer+ ($450)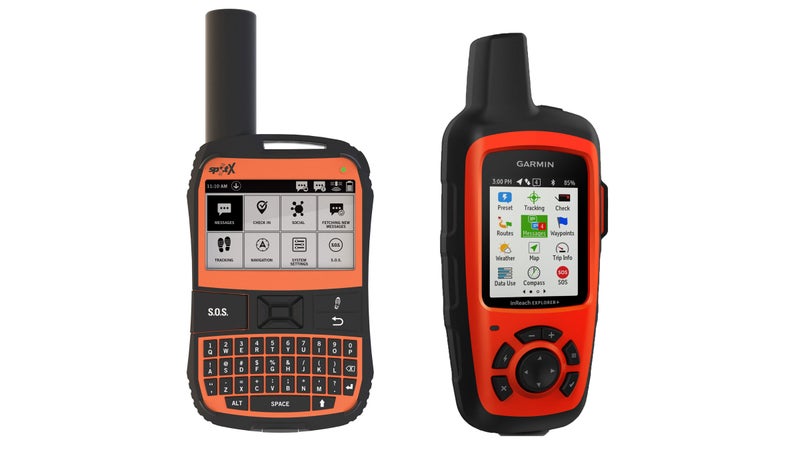 Kelly Halpin, Mountain Endurance Athlete
A lifelong climber and runner, Kelly Halpin knows how to prepare for big trips into the mountains. For adventures far beyond her backyard in Jackson Hole, Wyoming, she carries a fire starter, water purification tablets, a first-aid kit, a knife, and something that can be used as a tourniquet or bandage. She also carries a two-way radio for emergency communication. "When I'm in a remote mountain range or in another country, I like to carry a Spot X or Garmin InReach with me so I can communicate with friends back in town or send out an SOS if something goes wrong," Halpin says. Compact and simple to use, these satellite messengers allow two-way text messaging in zones beyond cellular service. Both have built-in compasses and allow you to track your location, so people back home can follow your progress. The Garmin InReach Explorer+ also downloads full topographic maps. The satellite phones require subscription services with monthly fees for text messaging.
---
MSR MiniWorks EX Microfilter ($90)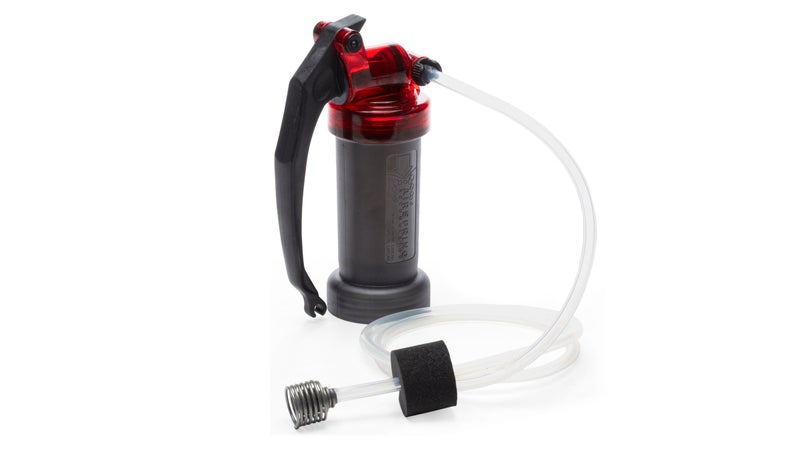 Jim Walmsley, Ultrarunner
Jim Walmsley, who broke the course record at the Western States Endurance Run in California last June, carries a water filter on his biggest days. "It provides a safe way to drink water in remote, harsh areas that I'd otherwise not be able to do," he says. "Even if I do bring enough water on big routes, it gives me ease of mind." MSR's MiniWorks weighs one pound and pumps one liter of water a minute.
---
Adventure Medical Kits Pro ($100)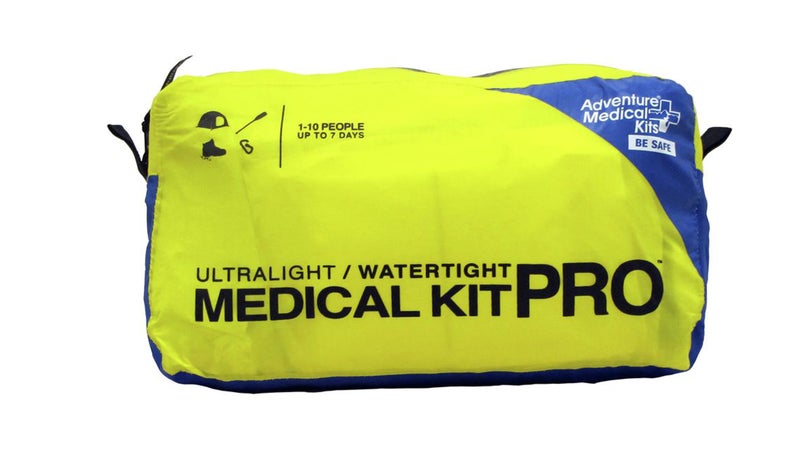 Suzy Williams, Climber, Gearhead for Backcountry.com
On a trip to the Wind River Range in Wyoming, Suzy Williams said the small, lightweight Adventure Medical Kits Ultralight/Watertight Pro was ideal for the high-elevation granite and hard-to-access terrain. The waterproof bag and contents Weighing in at 1 pound 12 ounces, the waterproof bag and contents include all the tools you might need when someone gets injured, including a splint, cutting shears, wound-closure strips, tape roll, and reflective bivy blanket. It's especially convenient for people who may not have medical experience or know what to put in a first-aid kit.
---
REI Space Emergency Blanket ($4)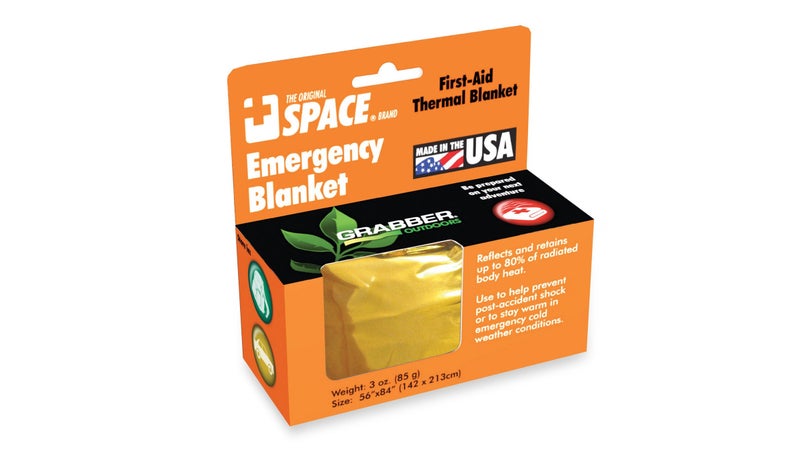 Mike Wardian, Ultrarunner
Mike Wardian ran seven marathons on seven continents in seven days and set the fastest time for running the Leadville Trail 100 and Pikes Peak Marathon back-to-back. He always carries medical tape, duct tape, dental floss, Benadryl, Advil, salt tablets, Imodium, toilet paper, and a headlamp. But his key emergency accessory is a space blanket. "These are seriously life savers. They're almost weightless but can keep you warm in extreme conditions," Wardian says. REI's Space Emergency Blanket weighs only three ounces, so it's easy to stow until you need it. Wardian keeps his in a Ziploc, which is lighter and more waterproof than the packaging the blanket comes in.
---
Squirrel's Nut Butter ($14), Nathan Power Shower Wipes ($5), and Rogue Dead Guy Ale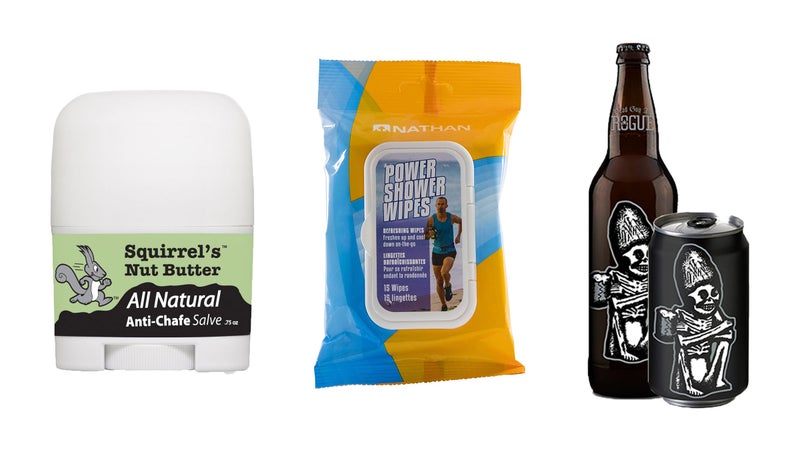 Camille Herron, Long-Distance Runner
Midwestern long-distance runner Camille Herron holds the Guinness World Record for the fastest marathon in a superhero costume. Which might give you a clue to her character—and why she includes a beer in her emergency kit. "My crew always has Rogue Dead Guy Ale [as a] cure for all stomach and nausea issues," Herron says. Though beer might alleviate stress in tense situations, the other items in her emergency kit make more sense: Squirrel's Nut Butter, a blend of coconut oil, cocoa butter, beeswax, and vitamin E oil, prevents chafing when she's clocking miles, and Nathan Power Shower Wipes clean up and disinfect wounds.
Dead Guy Ale Nut Butter Nathan Wipes
---
Mammut Layers, Leukotape P Sports Tape ($9), and Dermabond ($23)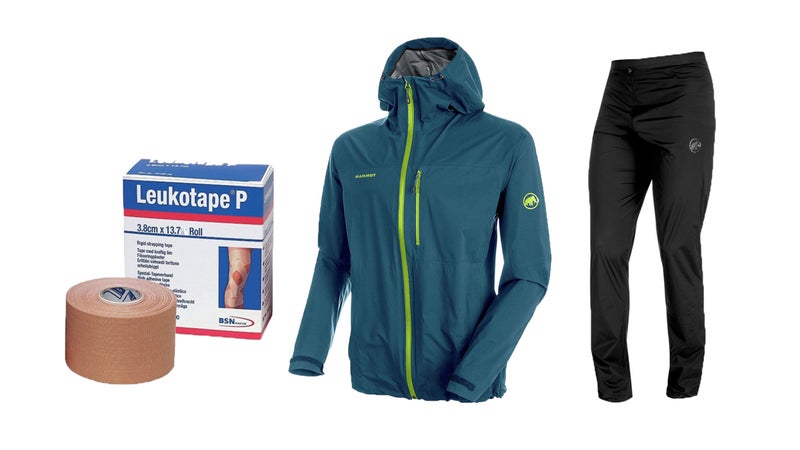 Andy Anderson, Avalanche Forecaster and Mountain Guide
In case of emergency, Andy Anderson always carries Leukotape P sports tape, which is more durable and heavy duty than other medical tapes, and Dermabond, which is basically superglue for skin. A CPR mask, latex gloves, gauze, moleskin, bandages, Tylenol, ibuprofen, and Benadryl round out his first-aid kit, which Anderson stuffs into a double-bagged sandwich-size Ziploc.
To stay warm and dry during an unexpected backcountry layover, Anderson carries super-lightweight rain gear, like the Mammut Rainspeed jacket and pants. Together, they weigh about 12 ounces—less than a can of soda—and take up about as much space. In winter, Anderson trades the rain jacket for a nice, warm puffy like the Mammut Meron IN Hooded Down Jacket. Made with a lightweight ripstop material and goose down, this jacket compresses into its side pocket for storage.
Lead Photo: Andy Anderson
Trending on Outside Online