The Year of Running
Sponsor Content: Under Armour
Everything You Need to Know About Running in the Heat
With the right approach, you can come out of summer running stronger and fitter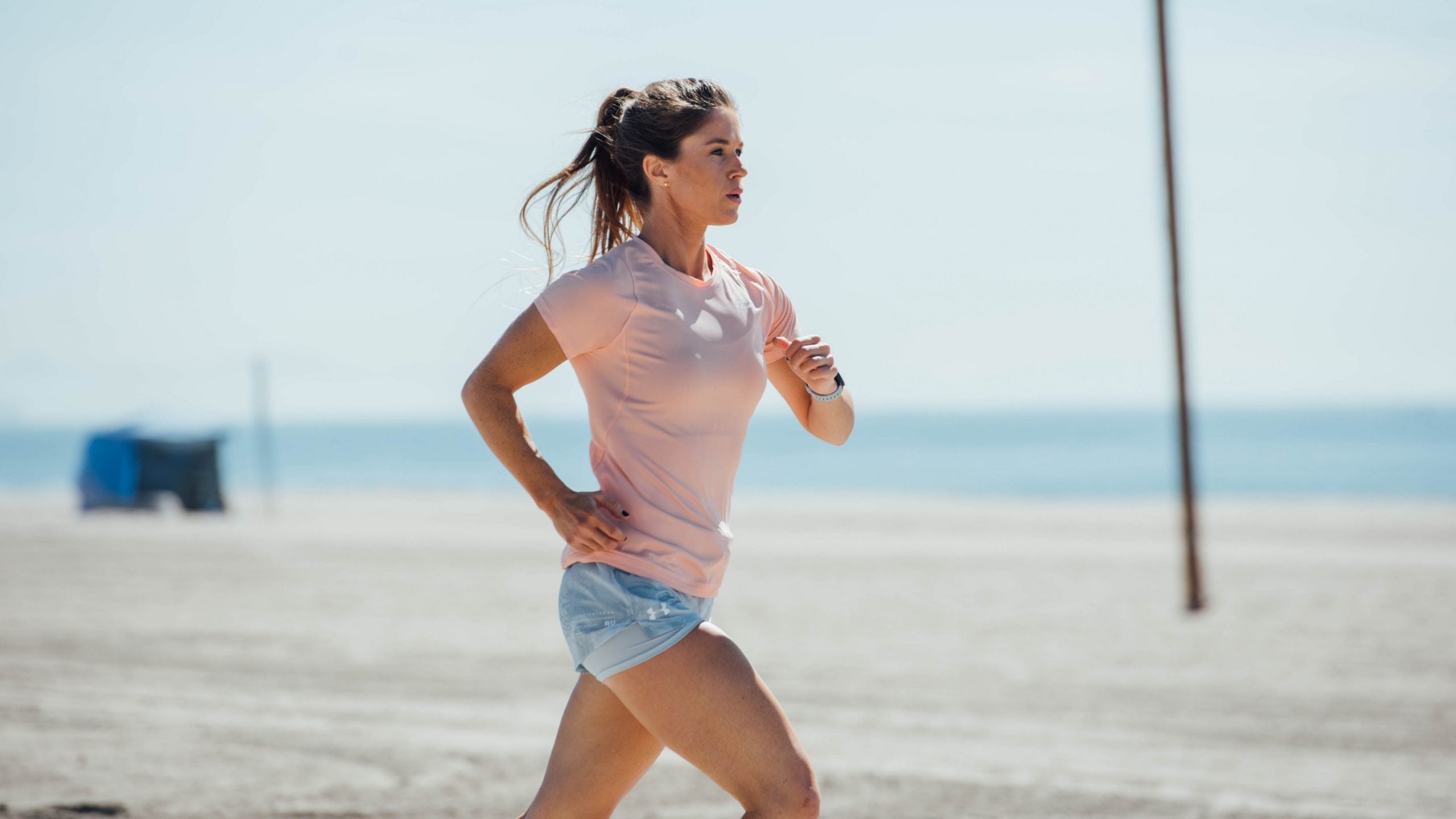 Every runner's idea of "perfect" conditions is different, but they probably involve low humidity, cool (but not cold) temps, and just enough cloud cover to filter out the sun's most intense rays. In other words: nothing like summer in most of the U.S. But just because heat and humidity might not be your favorite running conditions doesn't mean you can't stay on track to achieving your goals—and even benefitting from the process. Here's how to run through—and thrive in—the heat this summer.
Adjust Your Thermostat
It helps to know that you're in for a solid two weeks of adjusting when the mercury rises. "Ideal running temperatures are in the 45-to-50-degree range," says Jennifer Harrison, a certified running and triathlon coach from Chicago. "Anything above that and your body will feel the impact—your heart rate will increase, your breathing will be heavier, and your pace will be slower."
Translation: Don't expect to wake up on day one of summer's first heatwave expecting to match yesterday's paces. After running through a consistent two-week period of warmer temperatures, however, your body will begin to acclimate. You can give it a little help with the right timing, hydration, clothing, and other tricks.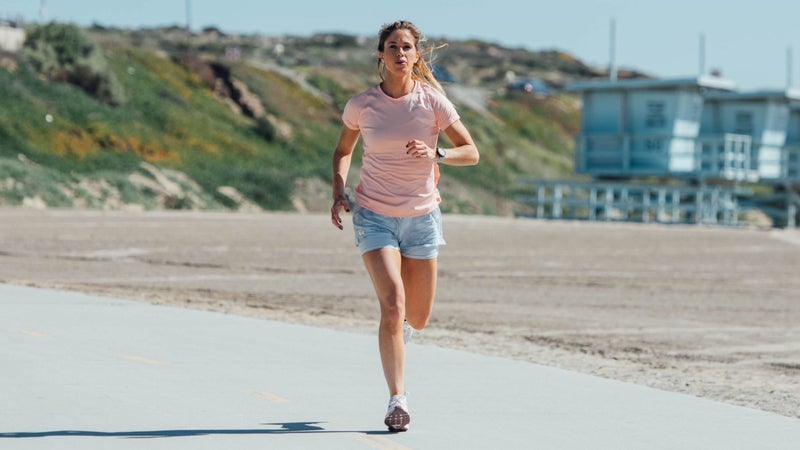 Beat the Sun
While running in the evening or after sunset might be more palatable schedule-wise, experienced runners know to start in the predawn hours—typically the coolest of the day—throughout the summer. In the evening, even after the sun has set, its effects linger: heat stored in the ground during the day begins to radiate upward at night. Under Armour athlete Crystal Seaver, a 34-year-old ultrarunner and fitness trainer based in North Carolina, knows this truth. "Every year I train for an August ultra event," she says. "I have to get out before the sun or I will suffer."
If a 5 A.M. alarm is too much to stomach, or running in the dark is not a safe option for you, Seaver recommends choosing heavily shaded routes. Look for greenways, wooded parks with paved running paths, or established neighborhoods with good canopy cover.
Dress the Part
The common wisdom goes like this: the fewer clothes you wear, the cooler you'll stay. But paring down your wardrobe is not the only or even the most effective way to manage heat. The key, says Seaver, is choosing apparel made from very lightweight, breathable fabric. "I wear Under Armour IsoChill tops because they literally feel cool to the touch," she says, noting the fabric's technical weave designed specifically to disperse heat rapidly. Additionally, light-colored long-sleeved tops made with materials like IsoChill can reflect some of the sun's incoming radiation, helping your body mitigate heat while also protecting your skin. "You want something to keep the sun off your face," adds Harrison, who's partial to visors rather than hats because they trap less heat on top of your head.
Drink Up
While hydration is always a key component of running performance, it can be a lifesaver in the summer, says Harrison. But sometimes water alone won't cut it. "If you're going longer, make sure to bring an electrolyte drink that replenishes what you're losing." How much fluid to bring along will vary from one runner to the next. If you're a heavy sweater, you might need more than your running partner, for instance. Test out different formulas and water-bottle sizes until you find what works for you. 
In addition to actively replacing the fluids you lose during a run, it's important to maintain baseline hydration. Keep a large (at least 24-ounce) bottle at hand and plan to refill it three or four times per day. Again, your needs will be based on a host of factors like age, weight, and diet, but the easiest rule of thumb is to drink when you're thirsty.  
Slow It Down
No matter how much it irks you, your pace is going to take a hit in the heat. "Now is the time to let go of the numbers," says Seaver. "Run for time or distance, but not pace." Harrison agrees: "Learn to manage your expectations in the summer," she says. "Nobody runs their best in the heat."
But there is a silver lining. After a summer full of training, albeit at slightly reduced paces, you'll have built more blood volume—the poor man's altitude training—and will feel like a million dollars as the temperatures cool. Seaver has experienced this effect firsthand. "Last year when I ran my two-day goal race, it got pretty hot on the second day," she says. "When that became detrimental to a lot of the competitors who didn't live in hot regions of the country, I was ready for it."
---
Under Armour is a leading athletic performance apparel, footwear, and accessories brand. Powered by one of the world's largest digitally connected fitness and wellness communities, including MyFitnessPal™ and MapMyRun™, Under Armour's innovative products and experiences are designed to help advance human performance, making all athletes better. Learn more and shop at underarmour.com.