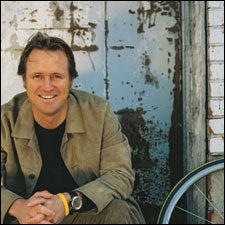 Heading out the door? Read this article on the new Outside+ app available now on iOS devices for members! Download the app.
WHEN I WAS RACING BIKES in the 1980s, we still had no idea what we were doing when it came to sports drinks for endurance. We knew we needed more than simple water to replace the calories and minerals we were burning up and sweating out during training. But beyond that was a lot of guesswork. In my days as a pro cyclist, the most scientific I got was adding more Karo corn syrup to my water bottle in cold weather and less when it was hot.
Chris Carmichael

Chris Carmichael
Thankfully, modern sports drinks go far beyond mere sugar water. The ratios of carbohydrates, sodium, and other electrolytes are carefully manipulated for optimal absorption. Some purists still say that sports drinks are unnatural, processed, and full of simple sugars. But the truth is that they're an example of applied technology enabling athletes to push farther. Here are a few tips for reaping maximum benefits:
1. Precision is important, so follow the directions. If your drink is diluted or too concentrated, absorption rates go down. Too much sodium and you'll stop drinking too early. Ditto if you mix it too sweet.
2. Keep it simple. During exercise, you need three things: water, carbohydrates, and electrolytes. You can argue for the inclusion of vitamins, amino acids, and a host of other compounds, but the big three are indisputable. Additional ingredients just crowd out the good stuff.
3. Taste matters. Studies show that light, slightly tart, citrus-flavored drinks like PowerBar Endurance and Extran Thirstquencher lead people to consume more total fluid, which is exactly what you want.