How to Throw a Backcountry Boondoggle
The days may be getting longer, but weekends are few, and there are many adventures to cram in. So follow the lead of ambitious mountain towners across the West and put it all together into a multisport sufferfest.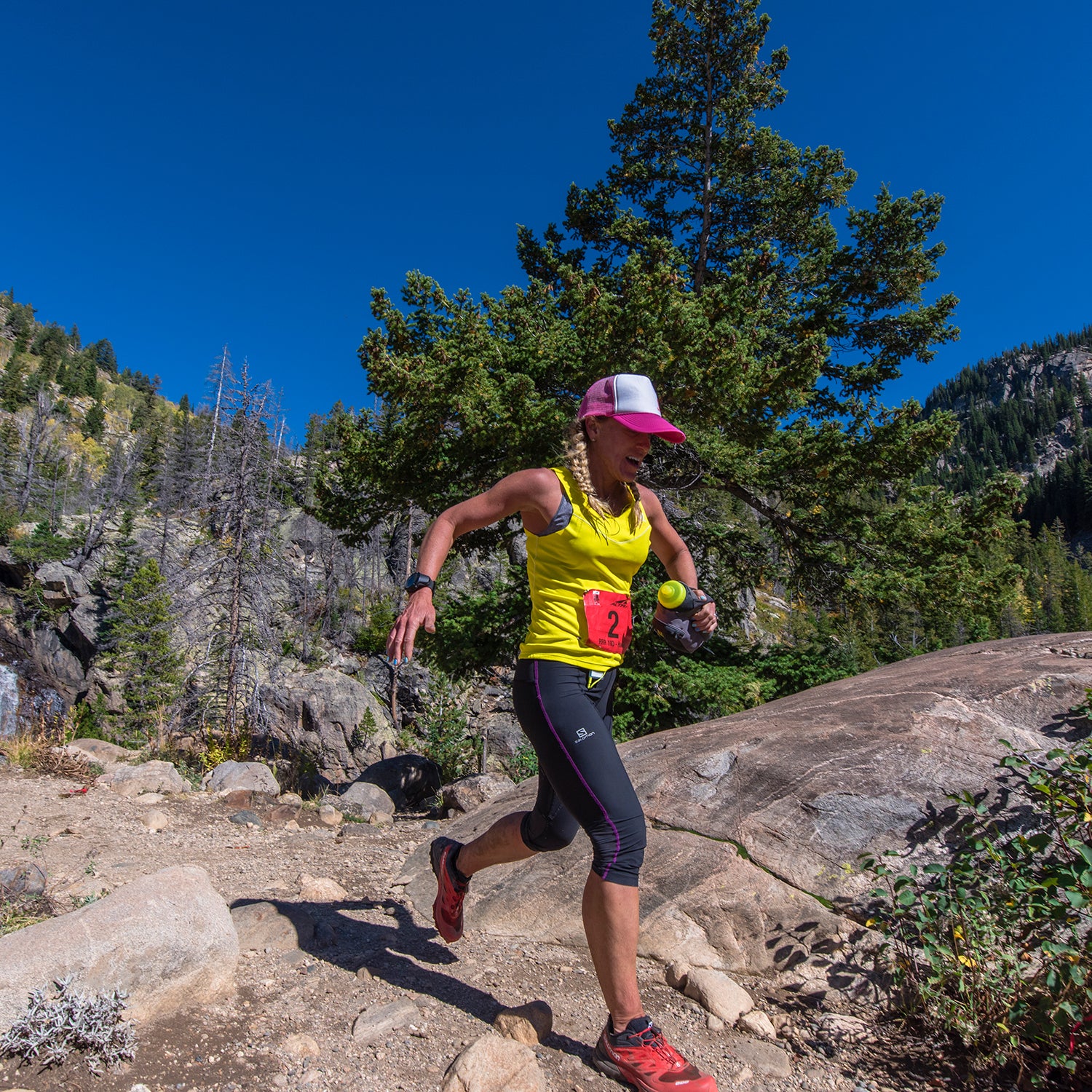 Paul Nelson
Heading out the door? Read this article on the new Outside+ app available now on iOS devices for members! Download the app.
The first Ironman was the product of some good-natured bullshitting. At a 1977 awards banquet for a Hawaiian swim club, members argued over whether runners, swimmers, or cyclists were the fittest, finally deciding to hold a race to find out. Ironman competitions are now big business, of course, with full-time professionals and $900 entry fees. But that same spirit has been animating mountain towns, where multisport backcountry sufferfests are all the rage. There are two ways of going about it: hold a mass-start race, like a traditional triathlon, or establish a new route and a fastest known time. Sounds fun, right? Here's our three-step guide to throwing one of your own.
1. Choose a Bordering-On-Crazy Course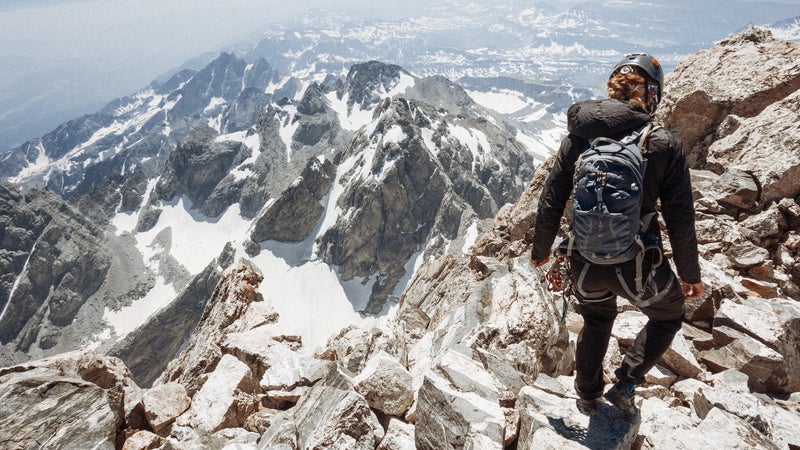 "I was on top of the Grand Teton after climbing it in a day," says photographer David Gonzales. "When I looked down at Jenny Lake, something clicked." That something was the idea to ride his bike 23 miles from Jackson, swim across Jenny Lake, climb the Grand, then do it all in reverse back to town. He called it the Picnic. Since his first Picnic in 2012, Gonzales has pioneered similar multisport routes in mountain ranges across the country, including the Cascades and the Rockies. His advice is to pick a route that seems just short of impossible, then do it anyway. Here are a couple rules of thumb.
The more vert the better. 
The Longs Peak Triathlon, a biking, climbing, and run­ning route that begins in Boulder, Colorado, has 11,500 feet of ele­vation gain. 
Lots of sports means lots of fun. 
Two is mandatory. Five, like the run-bike-kayak-hike-ski combo of the Tuckerman Inferno Pentathlon in New Hampshire, is better.
2. Get the Masochists Excited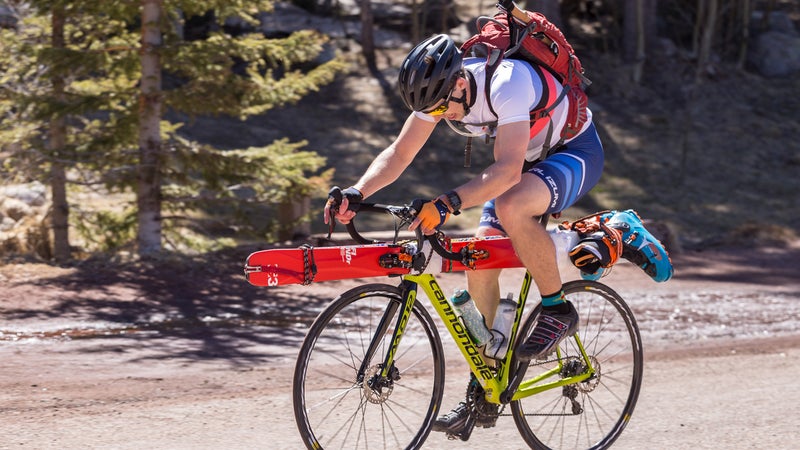 "When I moved to Santa Fe, it was immediately clear to me that there should be a race like this," says Mad­eleine Carey, 24, a conservationist who organizes the late-spring Plaza2Peak bike, run, and ski event in New Mexico. She wasn't sure any of the handful of locals she initially e-mailed about the scheme would respond. But word spread, and on the starting line that first year were a dozen people, including a few strangers. "I was surprised by how many people did it and said, 'That was awful. I'm coming back next year,'" says Carey. 
Put it in writing. 
Word of mouth is great, but it's much easier to forward a group e-mail or Facebook event. 
Throw a postgame tailgate. 
You can get extravagant with a full-on barbecue, but even beer and music go a long way after a few thousand feet of climbing.
3. Avoid Lawsuits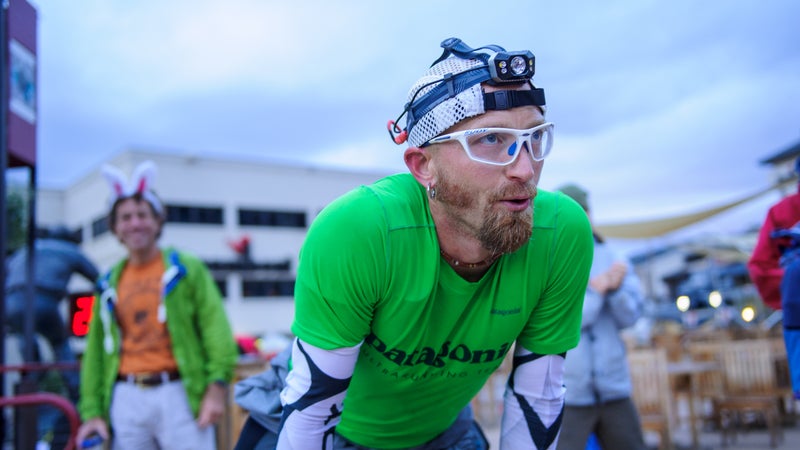 While insurance and a permit aren't necessary for an outing among friends, it gets dicey when participation is in the hundreds. Fred Abramowitz, an attorney in Fort Collins, Colorado, who also organizes the Run Rabbit Run 50- and 100-mile races in Steamboat Springs, gave us some advice to help avoid running afoul of the law.
Keep it small. 
Check local regulations for how big a noncommercial event can get, suggests Abramowitz. "With the Forest Service, for example, the magic number is 75 people, including spectators," he says. Any larger than that and you'll need to file some paperwork. 
Money talks. 
On public land, says Abramowitz, "if it's a commercial operation—­anything that charges a fee, even if it isn't for profit—you need a permit." The same goes for insurance: "Once an organizer starts benefiting in some way, you're obligated to provide some level of safety."
Don't ruin it for everyone else. 
"Here in Fort Collins, an unpermitted race through the state forest irritated a lot of locals, and a legitimate permitted race was canceled by the state agency because people were pissed off."