The Kindest Cut
Is no cut at all. The latest surgery-free solutions to sports injuries may help you bypass the O.R., and put you back at the top of your game.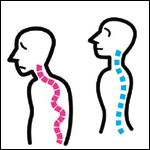 Heading out the door? Read this article on the new Outside+ app available now on iOS devices for members! Download the app.
SURGERY HAS LONG BEEN the accepted fix for creaky knees, grinding joints, and tweaked backs. But there's mounting evidence that the knife isn't always the best medicine. Consider a recent study published in The New England Journal of Medicine that showed that arthroscopic knee operations—known as "dust and cleans"—produced no better results than a placebo procedure in which an incision was made but no arthroscopic instruments were inserted. That study didn't stop 650,000 knee scopes from happening last year, but it boosted a sense among pro and weekend athletes that there has to be a better way.
sports injuries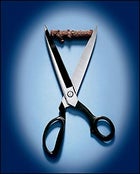 Stop that Scalpel! Can natural-healing therapies provide an alternative to "invasive" treatment?
sports injuries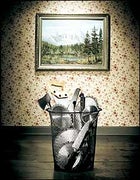 sports injuries

sports injuries

sports injuries


This topic is particularly applicable to my aging bod. When I started breaking down after 35 years of serious pounding in the outdoors—I've got toe joints that have lost their surrounding cartilage, nagging lower-back pain, and a misshapen shoulder (the result of a bike crash)—there were plenty of surgeons eager to cut me open. But I wanted options. So I asked Jackson Hole–based Erich Wilbrecht, a 42-year-old real estate agent who competed on the 1992 U.S. Olympic biathlon team, for a recommendation. I knew he'd had the inside of his right patella scoped unsuccessfully in 2001 and was now trying different approaches.

Wilbrecht told me about Andy Pruitt, the founder of the Boulder Center for Sports Medicine, in Boulder, Colorado, and a specialist in nonsurgical techniques who has treated athletes like cyclist Lance Armstrong and marathoner Frank Shorter. Pruitt, a physician's assistant, belongs to the expanding niche of doctors and physical therapists who try to avoid surgery by figuring out the external causes of our aches. (See "Sack the Surgeon".) This year he expects the patient base of his clinic, open since 1998, to climb to 31,000 people from across the United States. Nationwide, the number of noninvasive practitioners like Pruitt certified by the National Academy of Sports Medicine has doubled in the last three years.

Pruitt prescribed balancing and muscle-building exercises for Wilbrecht's glutes and knees, as well as orthotics—customized footbeds—to align his hips and legs in a less stressful position. Result? "A 90 percent reduction in pain and a return to racing," says Wilbrecht. Since seeing Pruitt, he has won the 25-kilometer Yellowstone Rendezvous cross-country ski race and two national titles in summer biathlon, which combines trail running and marksmanship. Naturally, I wanted to find out what Pruitt could do for me.
FIRST, THOUGH, I checked with Eric Heiden, 46, the five-time Olympic speed-skating gold medalist, who's now an orthopedic surgeon and sports-medicine expert at the University of California at Davis. He heartily approved of shopping around. "People like Pruitt are worth their weight in gold," said Heiden. "Surgery is only appropriate if you've completed all the nonoperative treatments available. A small change in fit and form can often keep athletes away from doctors like me."

With that, I paid Pruitt a visit. A fit 54-year-old of average height, he presides over a facility that's part gym, part rehab clinic. Before looking me over, he let me tag along as he saw another patient, a muscular 42-year-old female cyclist complaining of soreness where her iliotibial band, a ligament that stretches along the length of the hamstring, joined the knee.

"I've been resting it," the woman said, pointing to her knee.

"Rest isn't going to solve this," Pruitt replied after a quick look. "We've got to change how you ride."

Pruitt described the woman as his classic patient: hard-charging, well informed, and, like many of us, imperfect—biomechanically speaking. He diagnosed her as flat-footed and knock-kneed. For her feet, he recommended orthotic shoe inserts. For her knees, we headed to the state-of-the-art 3-D-motion-analysis room, a $60,000 system consisting of six digital video cameras, their rigging, and a computer.

The patient's bike had been set up on an indoor trainer. Infrared sensors were placed on her hips, thighs, knees, shins, and ankles, and she was filmed while cycling, her stick-figure image appearing on a computer screen. The image clearly showed that her knees were torqued inward. To remedy this, Pruitt moved her seat back two centimeters. Then he worked on her cycling shoes, placing shims under the cleats to tweak the angle of shoe to pedal.

The patient got back on her bike, and before long a smile lit her face: no pain. Pruitt pointed to the computer screen, which now showed her knees vertically aligned with her feet.

Next it was my turn. Pruitt looked at my X rays, had me walk around on my toes and heels, and grilled me about my outdoor activities. His prognosis? First, he advised no surgery for my toes. Instead, he told me to stay with my randonnée setup for backcountry skiing, since the stiff boots would protect my toes. Come spring, I was to wear stiff-soled climbing boots and have my trail runners custom-fitted with rigid rocker soles. To ease the discomfort, I could get annual cortisone shots in my toe joints. For my back, strengthening and stretching exercises would alleviate the pain enough to let me climb and ski.

As for my shoulder, the news was grimmer: I either had to give up climbing and kayaking or get the offending bone spur removed arthroscopically.

So I didn't win 'em all, but by following Pruitt's suggestions, I was able to ski 100 days last winter, and this summer I rediscovered the mental challenge of rock climbing in less-flexible shoes—pain-free. This fall, I'll undergo surgery to get my shoulder fixed, but that's OK. There are times when the knife is the only way to stay in the game, and I intend to keep playing strong for years.
BIOMECHANICS AND JOINT LUBES
At Pruitt's Boulder Center for Sports Medicine, specialists will take your shoes, bikes, skis, clubs, and boards and fit them correctly to the quirks of your body. A consultation and 3-D analysis of your running or biking form costs about $400. For joint pain, you can sign on for viscosupplementation (lubing your sockets with hyaluronan) or cortisone injections. Three to five treatments run $1,500 per joint. (303-544-5700, www.bch.org/sportsmedicine)

POSTURE PERFECT
When NFL players John Lynch and Junior Seau needed relief for their aching joints, they turned to the Egoscue Method, founded by San Diego–based sports therapist Pete Egoscue. His strength and flexibility program restores spinal—and therefore biomechanical—alignment. After a consultation with an exercise physiologist, clients begin a two-week prescription of daily 30-minute workouts. Patients then return every two weeks for a checkup and a revised workout program. The cost for eight office visits is $1,495. (800-995-8434, www.egoscue.com)

THE BACK RACK
Using a high-tech version of the medieval torture rack, the Lordex Lumbar Spine System gently pulls your spine apart and eases the pressure on your mashed and bulging discs. Following each 30-minute traction session, patients work through a doctor-prescribed stretching-and-resistance routine, using a modified stomach-crunch/back-extension machine to strengthen and stabilize the afflicted area. The 25 weekly one-hour visits can cost up to $5,000. (281-398-1700; www.lordex.com)