Should I Get a Gait Analysis?
Or is the test they give me at the shoe store good enough?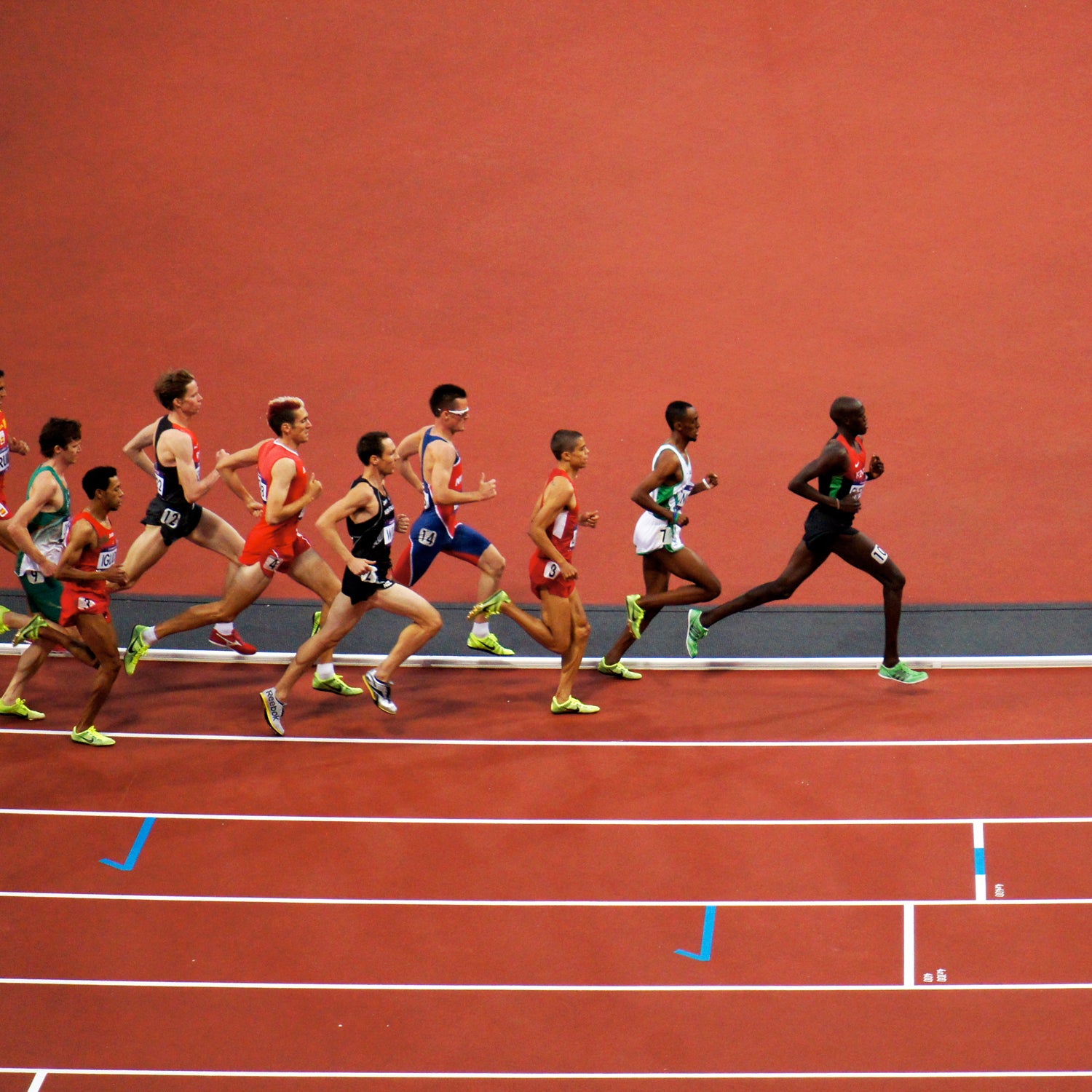 Heading out the door? Read this article on the new Outside+ app available now on iOS devices for members! Download the app.
A full gait analysis is definitely more informative than whatever you've heard from your shoe store or a well-meaning jogger in the park, but it'll cost you—usually more than $200. Here's what to consider before you shell out.
"There's an old idiom in sports medicine: If it's not broken, don't fix it," says Lewis "The Running Doc" Maharam, MD, past president of the New York chapter of the American College of Sports Medicine and former medical director of the New York City marathon. "If you're happy with your times and you're not getting injured or experiencing pain, there's no need."
If you are broken—meaning you're chronically injured, or pain is affecting your running form—Maharam recommends seeing a sports medicine doctor. If that doctor says your problem could be gait-related, then it's time to have an analysis done, either by that doctor or by someone he or she recommends.
If you want to get faster, Maharam says, see a good running coach first. Then see an analyst, if your coach recommends it.
If you're starting a new running program—training for your first marathon, for example—Maharam recommends you see a physician with sports-medicine experience first. "This will ensure that you're healthy and cleared to run, but it's also a good time to ask whether the doctor sees any biomechanical issues that may come up," he says. "If your doctor isn't sure or can't do an analysis himself, then you may want to go to one of these labs."
Why not an analysis at the running store? The quality of these can shift dramatically depending not only on the store, but also on which employee works with you. "There are running stores that do it well, but there are also running stores that will try to sell you whatever they have most of in stock," says Maharam.
Even worse: A 2011 study found that the practice of assigning runners shoes based on their pronation is "overly simplistic and potentially injurious."
A helpful gait analysis looks for potential problems in the entire foot and the whole body, says coach Al Lyman of Pursuit Athletic Performance (PAP) in Old Saybrook, Connecticut. Using that information, "we can help runners strengthen their weak spots, reduce energy leakage, and generate more speed and power."
The trick is finding an analyst worth your money. There is no accreditation or certification for gait analysts, and anyone from a physical therapist to a chiropractor to a running coach may do the job. Before undergoing a gait analysis, Maharam says, it's important to ask questions about what you'll get and who's providing the information. "You want to be treated by someone who knows runners—who's volunteered in the medical tent at races and who has a long list of running clients," he says.
One sign that a gait analysis isn't up to snuff? If the doctor or technician doesn't ask to see your current running shoes to examine their wear patterns. "You can't effectively treat a runner without looking at the way they've been running," Maharam says.
Bottom line: A good gait analysis can identify sources of nagging injuries and inefficiency. But it can cost more than $200, and requires research to ensure your analyst is up to the task. If you're injured, it's worth considering. If you're not, it's up to you to decide if the price is right for tips on optimizing your stride.