What's Jimmy Chin's Top Fitness (and Life) Advice?
Be thoughtful, don't go at it alone, and do it all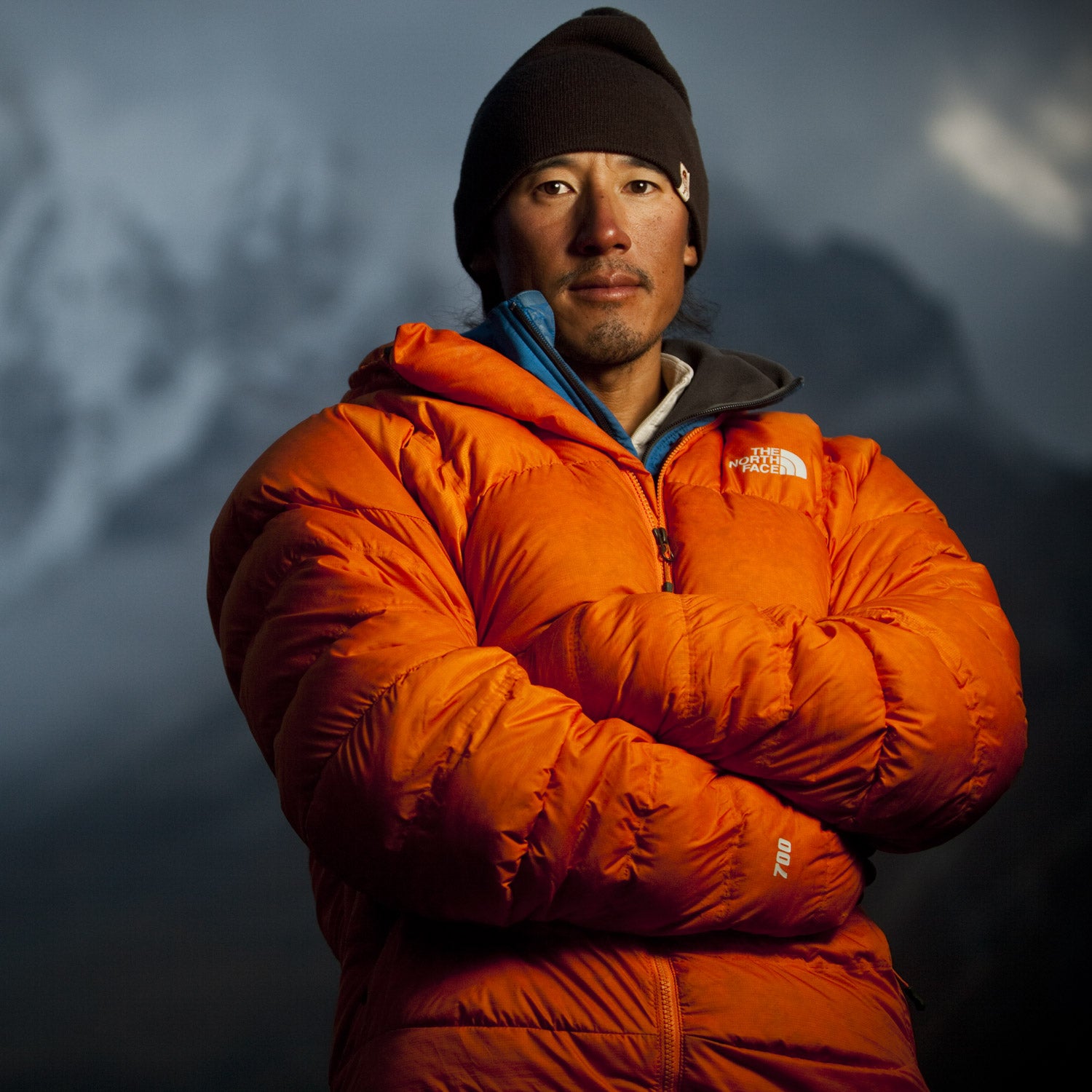 Heading out the door? Read this article on the new Outside+ app available now on iOS devices for members! Download the app.
Jimmy Chin is a Renaissance man. As 15-year veteran of The North Face Global Athlete Team, he's racked up a number of extraordinary accomplishments including a first ascent of Meru's Shark's Fin and the first American ski decent of Mt. Everest's South Pillar Route. 
He's also equally famous for his award-wining photography and cinematography. Most recently, Chin teamed up with his wife, Chai Vasarhelyi, to co-direct and co-produce Meru, a poignant documentary about the Shark's Fin ascent. Meru won the Audience Award at the Sundance Film Festival earlier this year, and with a successful broad release, the film continues to transcend the typical boundaries of mountain documentaries.
We caught up with Chin between projects to learn more about how he holds it all together.
Get Specific: If you want to train for big mountain endeavors, spend time in big mountains.
Consistency Is Key: Try to do something active every day, even if it's just a short run.
Use Friends for Motivation: I'm constantly traveling, so I often make "training dates" with friends in different cities.  It's a great way to catch up, have fun, and stay fit while being on the go. 
Eat Everything: Within reason. I love restaurants so my diet is admittedly pretty bad when I'm on the road, which means I try to be pretty good when I'm at home.
Go Long: My favorite off-mountain workout is the long run. It's great for building endurance and strength. 
Music Helps: I listen to everything while I train. From old school reggae, to classical stuff like Bach, to hip-hop, to rock and roll.
Make Mountaineering as Safe as Possible: Don't put yourself in dangerous situations, where the risks and consequences are high, your level of control is low, and you aren't prepared for those factors. 
Manage Fear: Fear is always there, it's a survival instinct. You just need to know how to manage it. It's about sorting out perceived risk from real risk, and then being as rational as possible with what's left.  Am I in control of the situation?  Do I possess the skills and capabilities to succeed? If you answer yes to these kinds of questions, go.  But if you answer no, have the guts to turn around. Don't get paralyzed—get rational. 
Select the Right Partner: You want to be out there with someone who is solid, patient, and trustworthy.  Someone who can set aside their ego, has a good sense of humor, and can put the hammer down when necessary. 
Aging Gracefully: As I've aged, and particularly now that I have a wife and kid, I might be more conservative in certain situations.  But with age also comes experience. I think I'm smarter and better prepared, and more selective in the projects that I choose.
Live: Life is short.  There is only a certain number of films you can make and photos you can take…and you just never know what could happen. It's probably worth getting it in while you can. 
Lead Photo: Jimmy Chin